Outdoor patio ideas are more than a luxury – they're an extension of your living space, a place where you can relax, entertain, and enjoy the beauty of the outdoors.
With creativity and thoughtful design, you can transform a simple backyard into a relaxing oasis, a gathering place for friends and family, or even a space for personal reflection.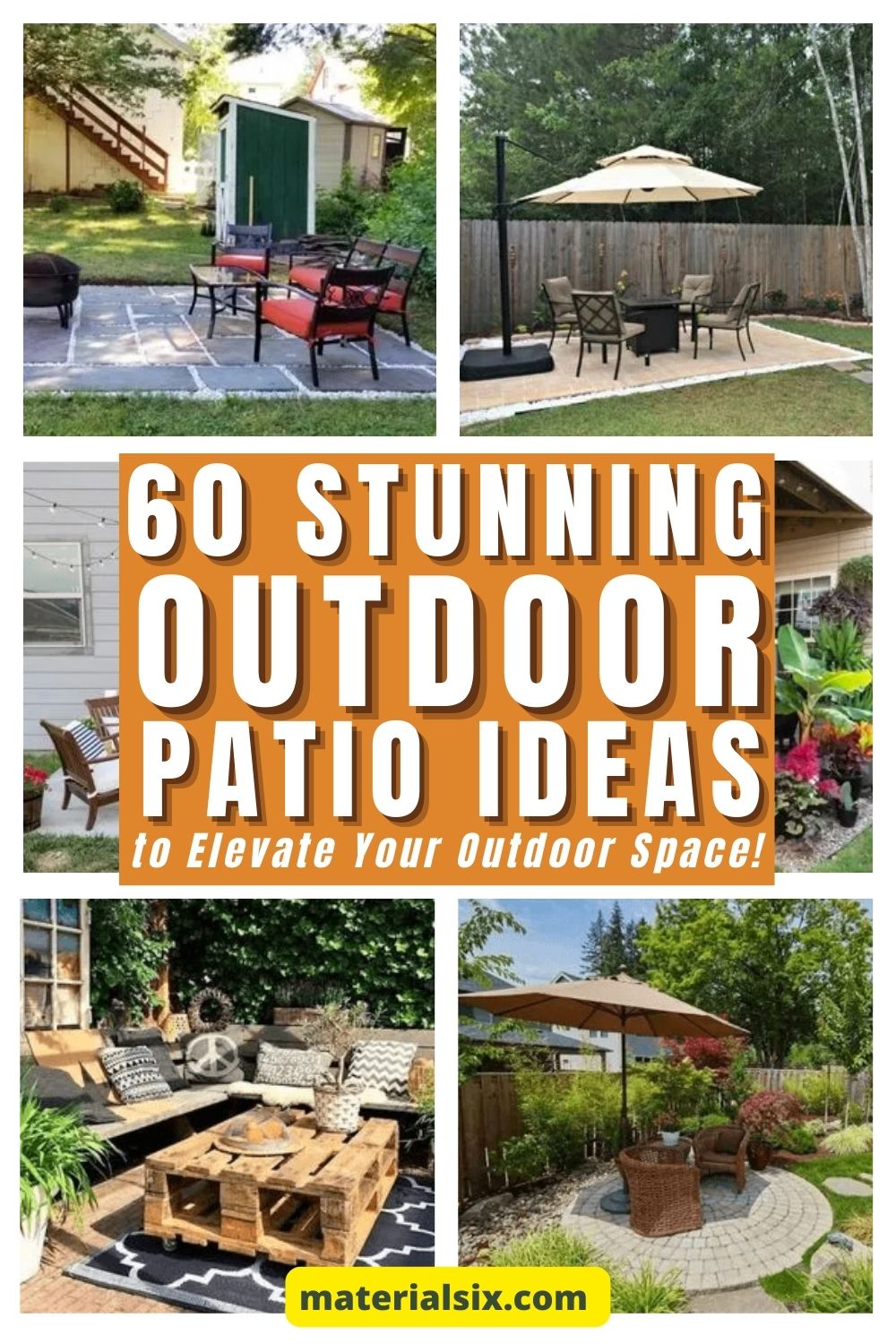 Understanding Your Outdoor Space
Before you dive into the world of outdoor patio ideas, it's crucial to evaluate your available outdoor space. The shape, size, and orientation of your patio can dramatically influence your design choices.
Another important factor to consider is the climate and surroundings.
If you're living in an area with extreme weather conditions, choosing durable and weather-resistant materials and furniture will be key to your patio's longevity.
Equally important is the view from your patio.
Your outdoor space should not just be comfortable, but also offer a pleasing view or at least, some level of privacy.
Essential Elements for Your Outdoor Patio
An ideal outdoor patio marries comfort and style.
One of the major components of comfort is the patio furniture.
Invest in high-quality, comfortable, and durable furniture that matches your style and can withstand outdoor elements.
Shade is another essential element to consider.
Options like umbrellas, pergolas, or gazebos can protect you from the harsh sun during summer days, making your patio a comfortable place to relax.
Don't forget about lighting. Incorporating the right lights such as string lights, lanterns, or solar lights, can enhance the ambiance of your outdoor space and make it usable even after the sun goes down.
40 Stunning Outdoor Patio Ideas (Images Gallery)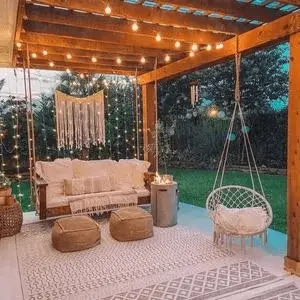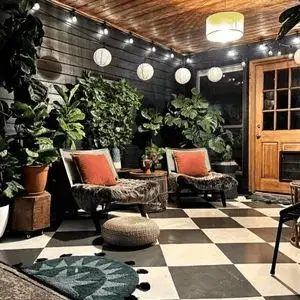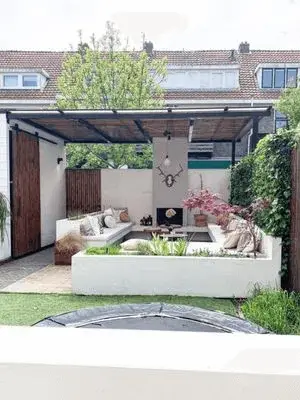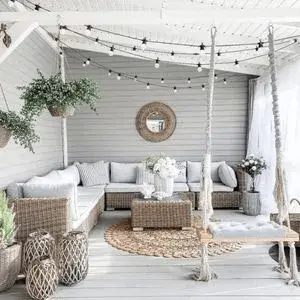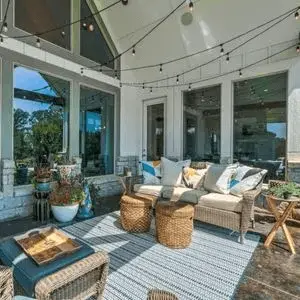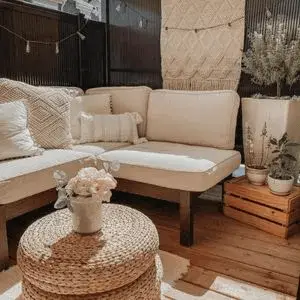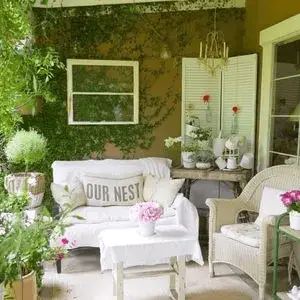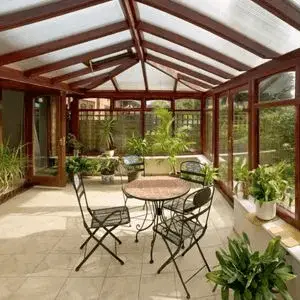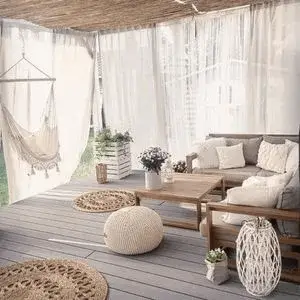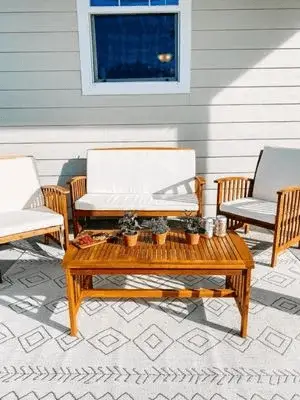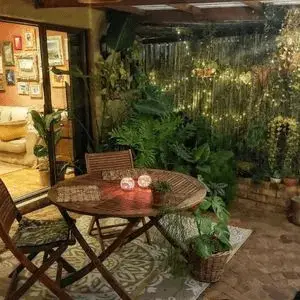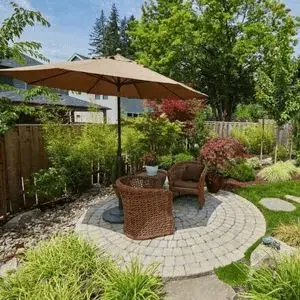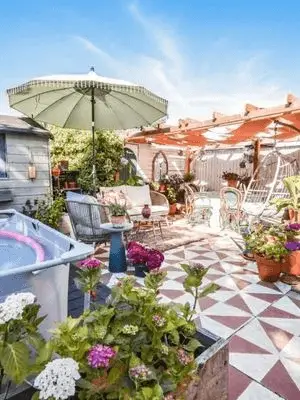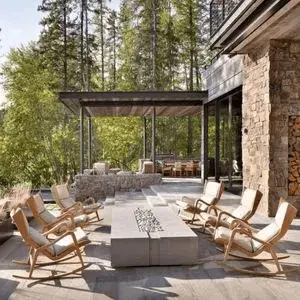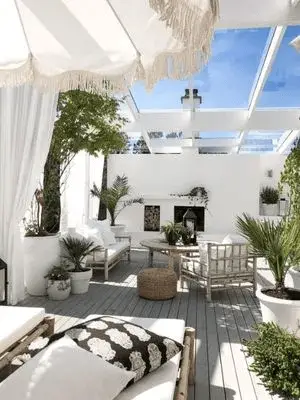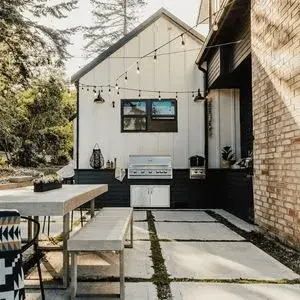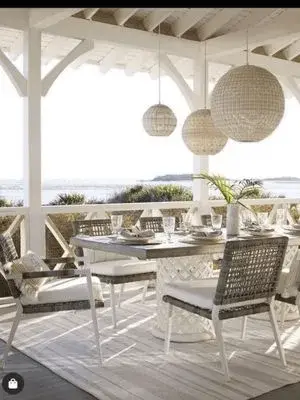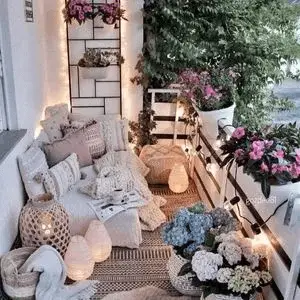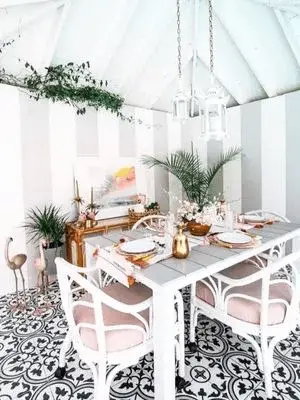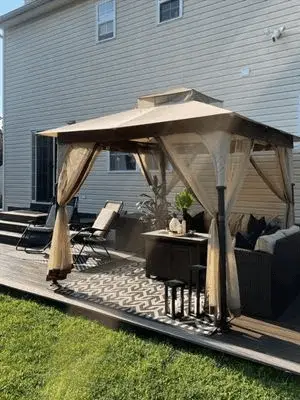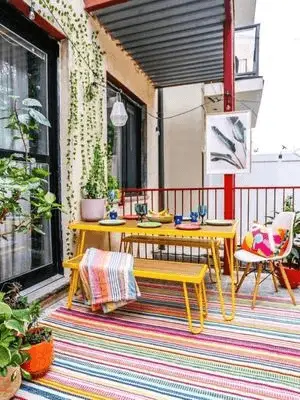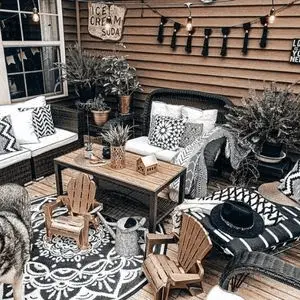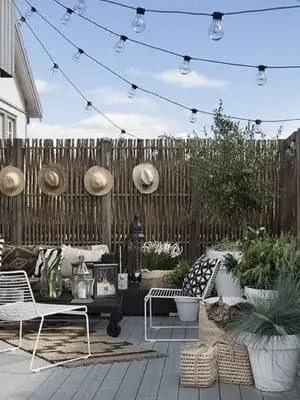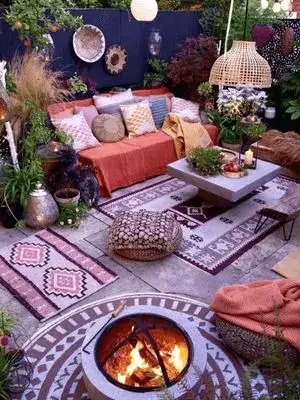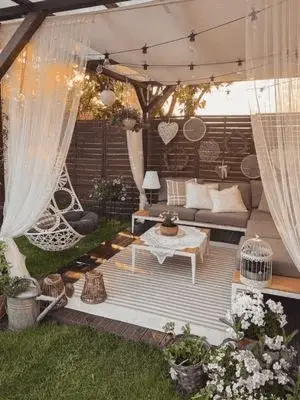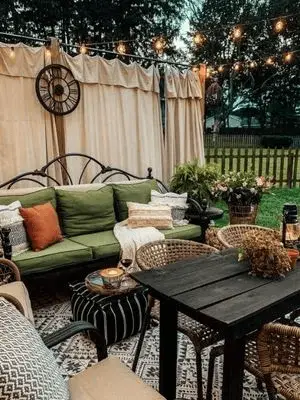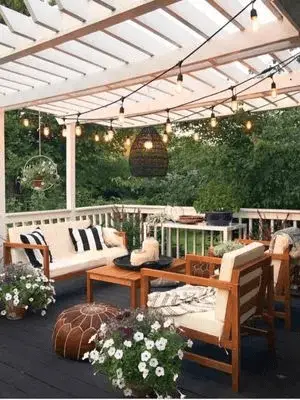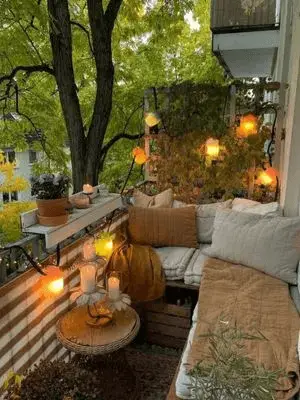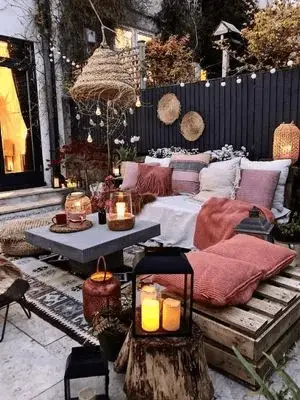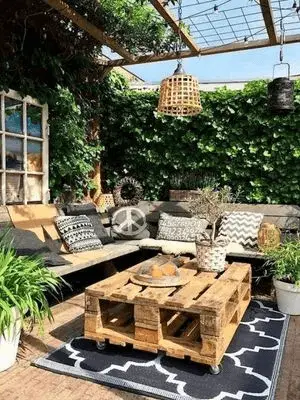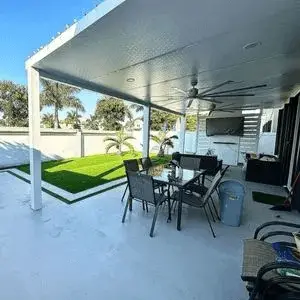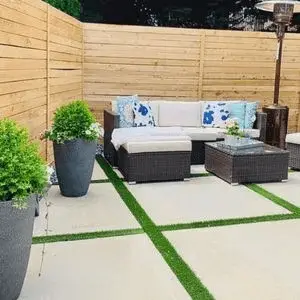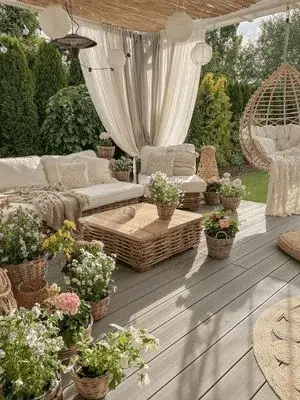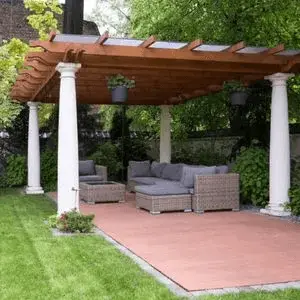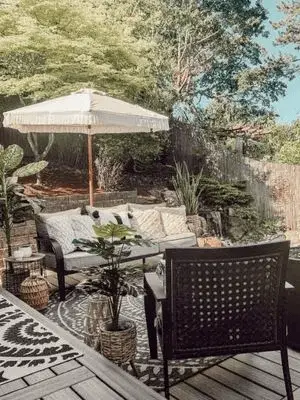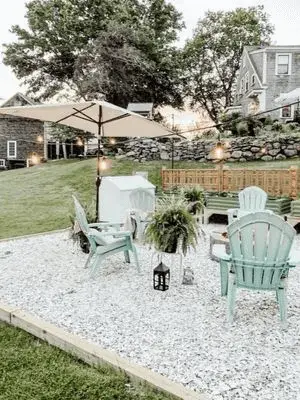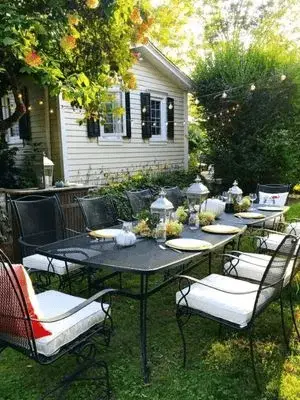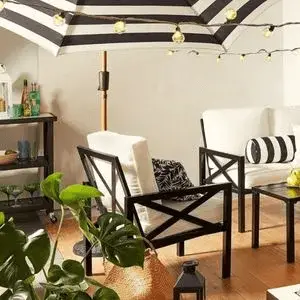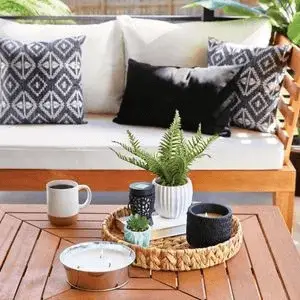 Outdoor Patio Design Ideas
There's no one-size-fits-all when it comes to outdoor patio designs.
Here are a few ideas:
Minimalistic Patio Design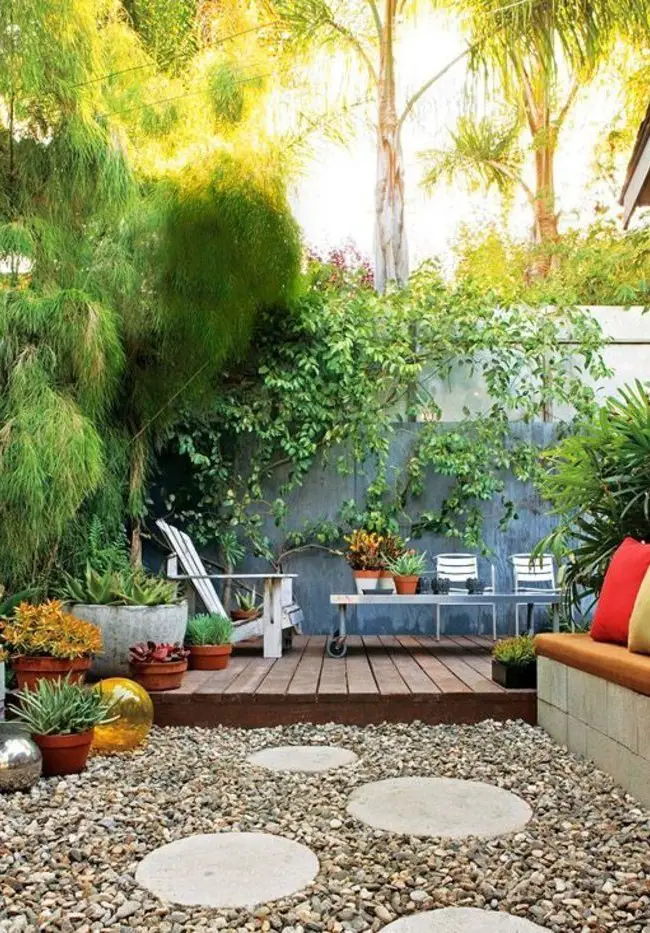 A minimalistic patio design focuses on simplicity and functionality.
It often features neutral color palettes, sleek furniture, and a clutter-free environment.
Bohemian Patio Design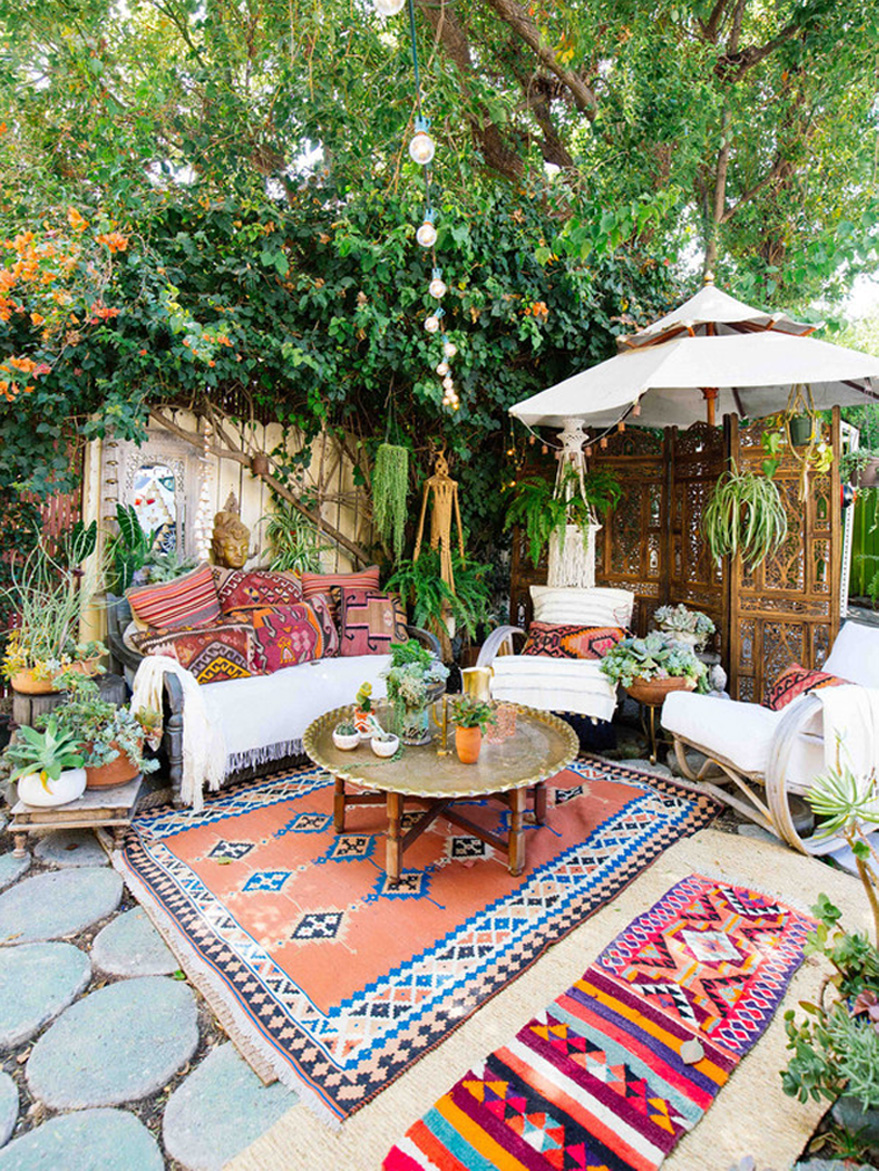 A bohemian patio design can be your little piece of paradise, full of colors, patterns, and textures.
Consider adding plants, patterned rugs, and colorful cushions to achieve this style.
Rustic Patio Design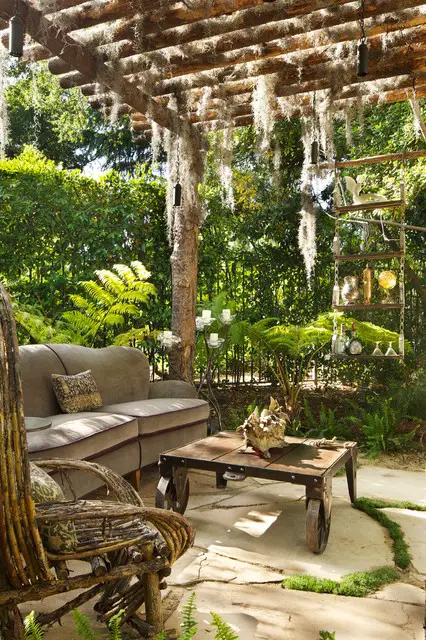 A rustic patio design usually incorporates natural materials like wood and stone, and its color palette is inspired by nature.
This design is perfect if you love the feeling of a countryside home.
Luxury Patio Design
A luxury patio often includes high-end furniture, sophisticated lighting, and maybe even an outdoor kitchen or a fireplace.
This is a great design if you enjoy the finer things in life and love hosting elegant outdoor parties.
Eco-friendly Patio Design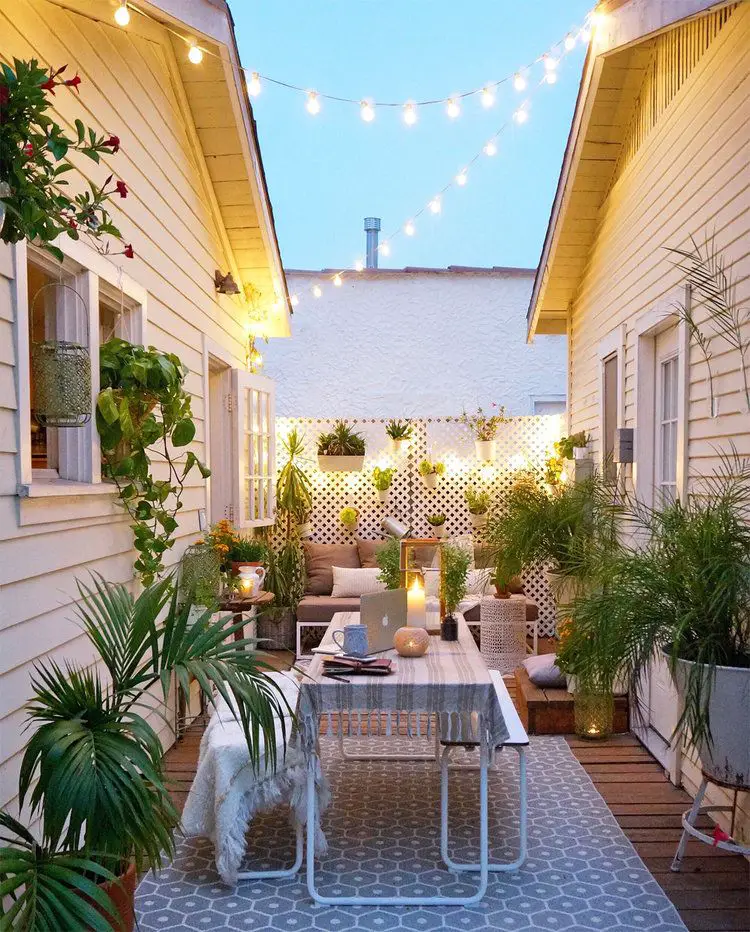 An eco-friendly patio design prioritizes sustainability.
It might feature furniture made from recycled materials, a garden full of local plants, or a water-efficient irrigation system.
Being eco-friendly doesn't mean compromising on style or comfort.
Patio Ideas for Small Spaces
Just because your outdoor space is small doesn't mean it can't pack a punch.
Even the smallest patios can become cozy retreats with a bit of creativity.
Creative Furniture Arrangements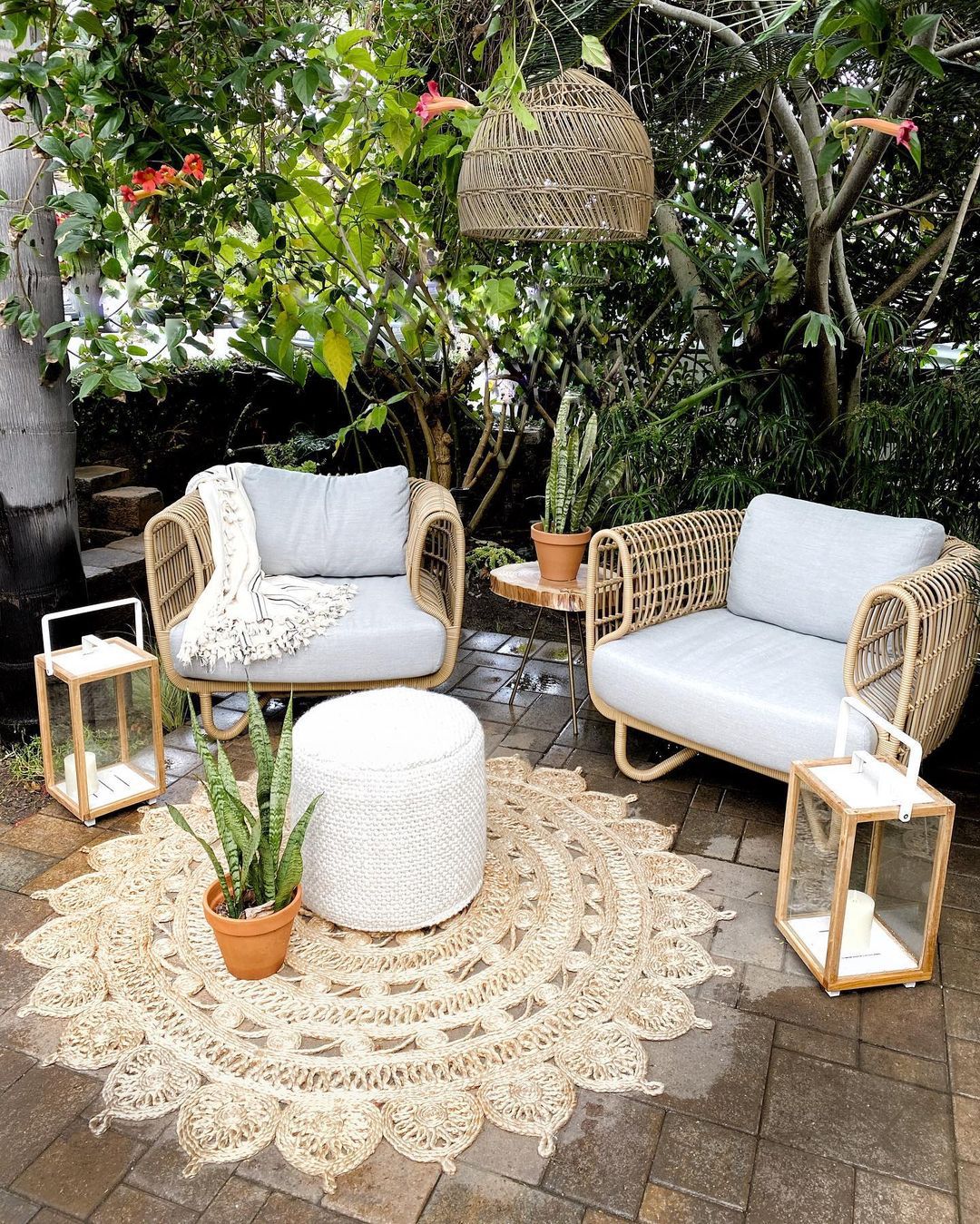 Choose compact, versatile furniture that can serve multiple purposes.
A bench can double as a storage box, or a table can also serve as a plant stand.
Vertical Gardening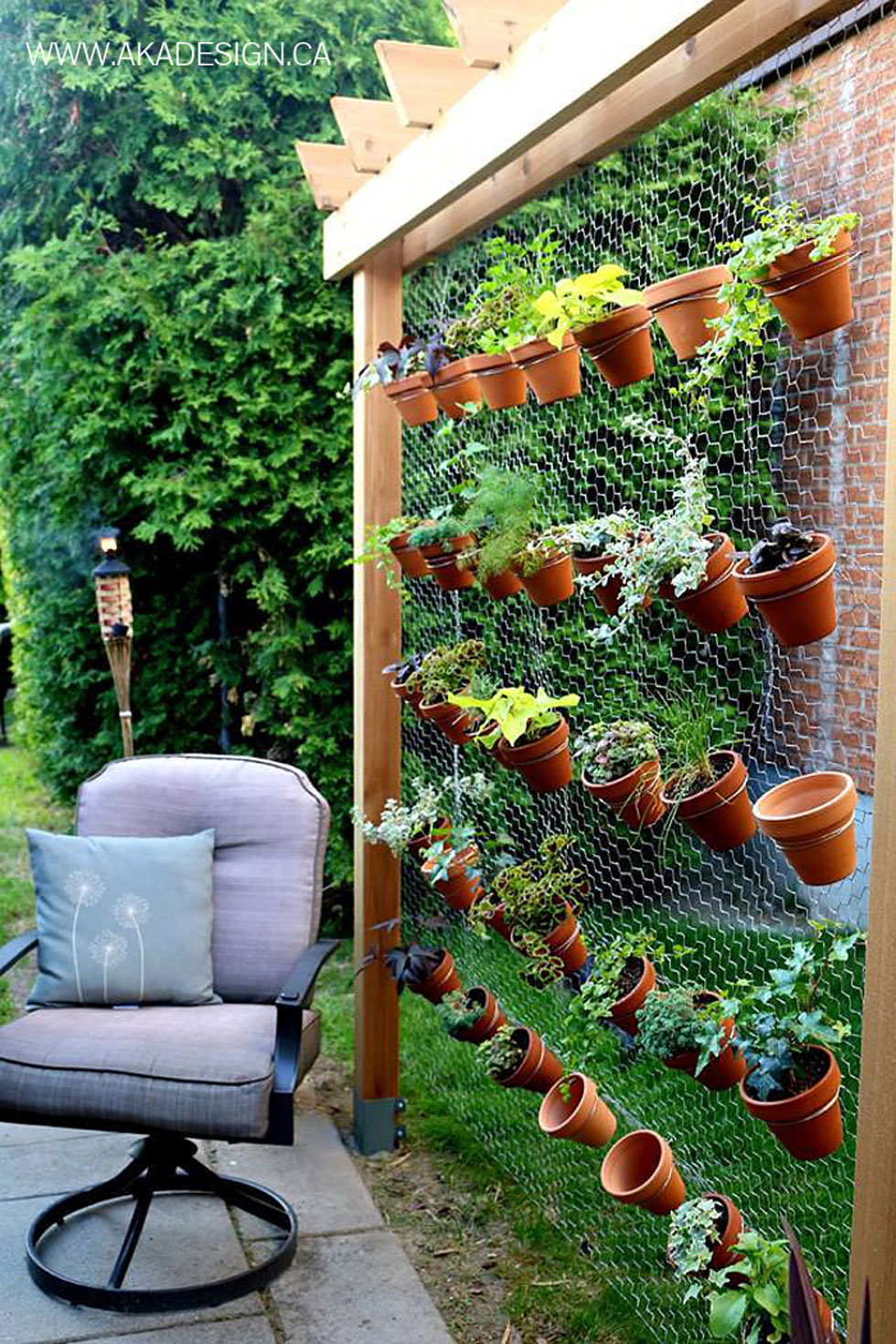 Don't have much ground space for a garden? Go vertical.
Hanging planters, wall-mounted plant shelves, or trellises can help you add a touch of nature to your patio without taking up floor space.
Utilizing Corners and Walls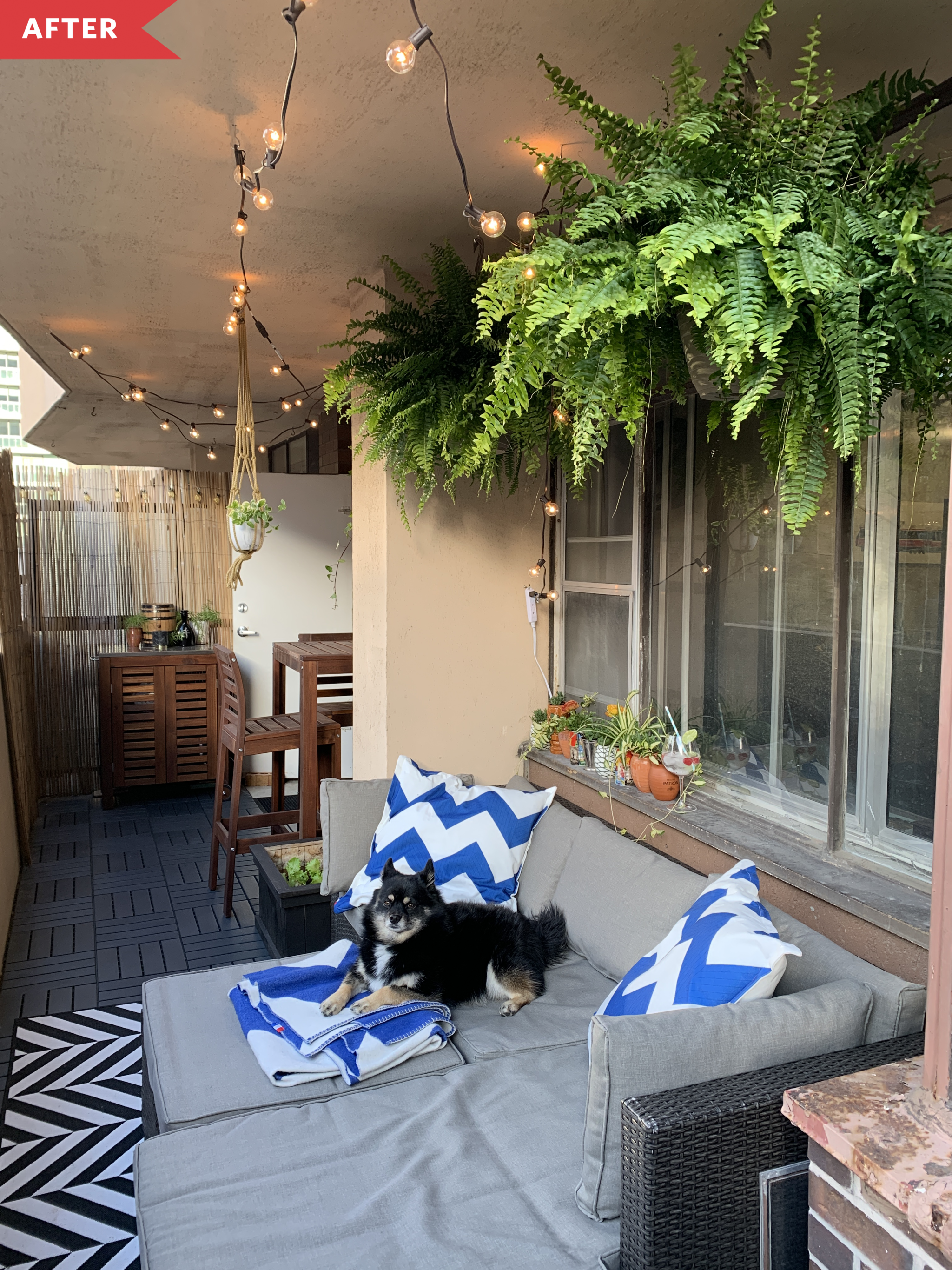 Make use of every inch of your space, including corners and walls.
A corner could house a compact bistro set, and a blank wall could become a stunning mural.
Incorporating Nature into Your Patio
Incorporating nature into your outdoor space is one of the best outdoor patio ideas.
Greenery can provide shade, improve air quality, and create a relaxing, natural ambiance.
Adding Greenery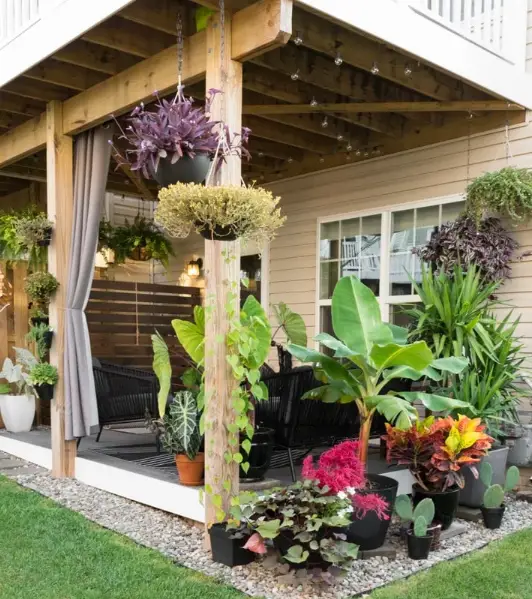 Adding potted plants, hanging baskets, or creating a small garden can dramatically change the look and feel of your patio.
If you have space, consider adding a tree for added shade and a touch of nature.
Water Features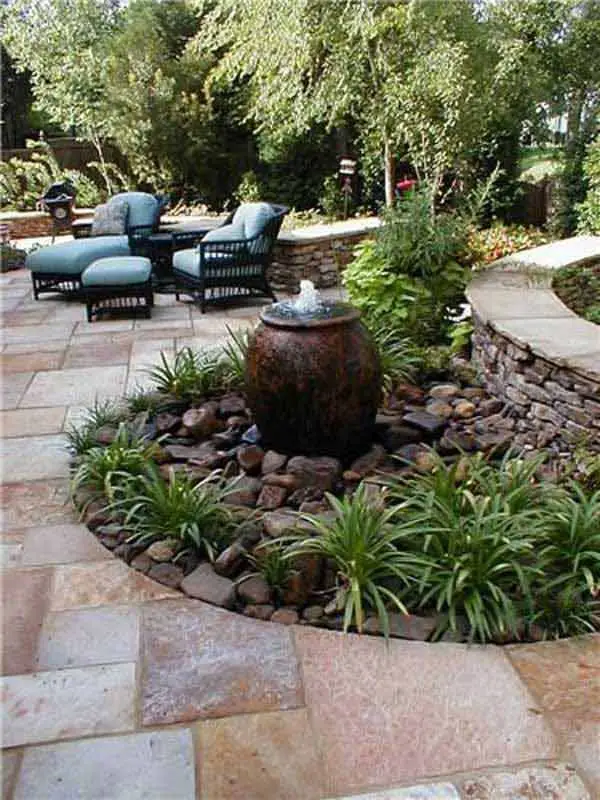 Water features such as fountains or mini ponds can add an element of tranquility to your patio.
Functional Patio Additions
Outdoor patios can serve multiple functions beyond being a relaxation spot.
Consider adding an outdoor kitchen, a firepit, or other fun features.
Outdoor Kitchen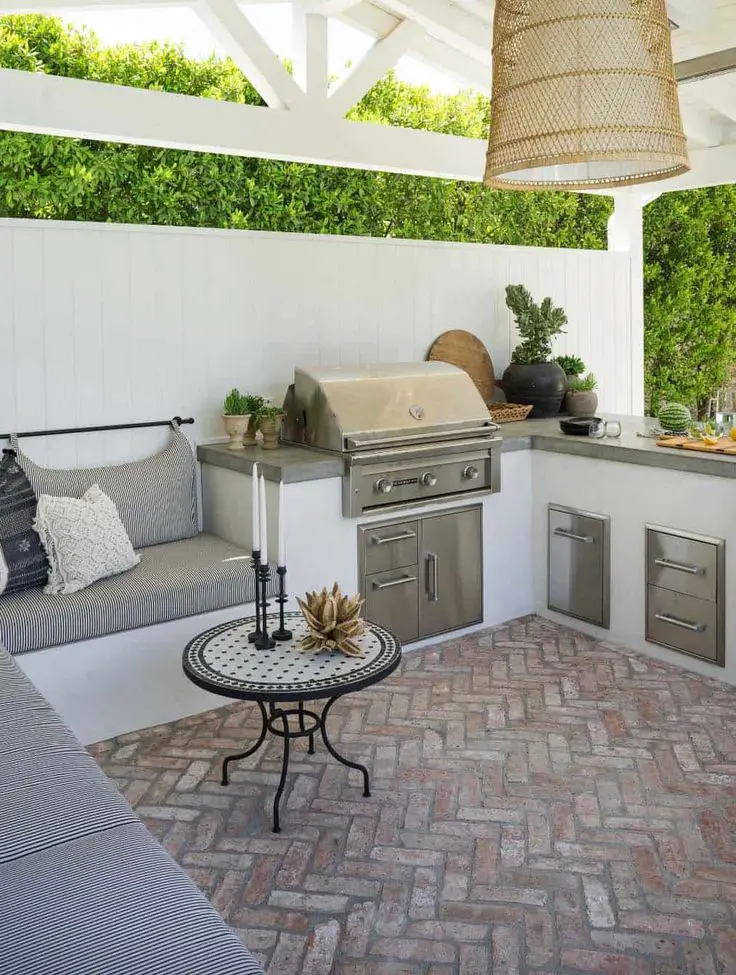 If you love cooking and dining al fresco, an outdoor kitchen could be a great addition to your patio.
It can be as simple as a BBQ grill or as elaborate as a fully-equipped kitchen with a sink, fridge, and countertop.
Firepit Ideas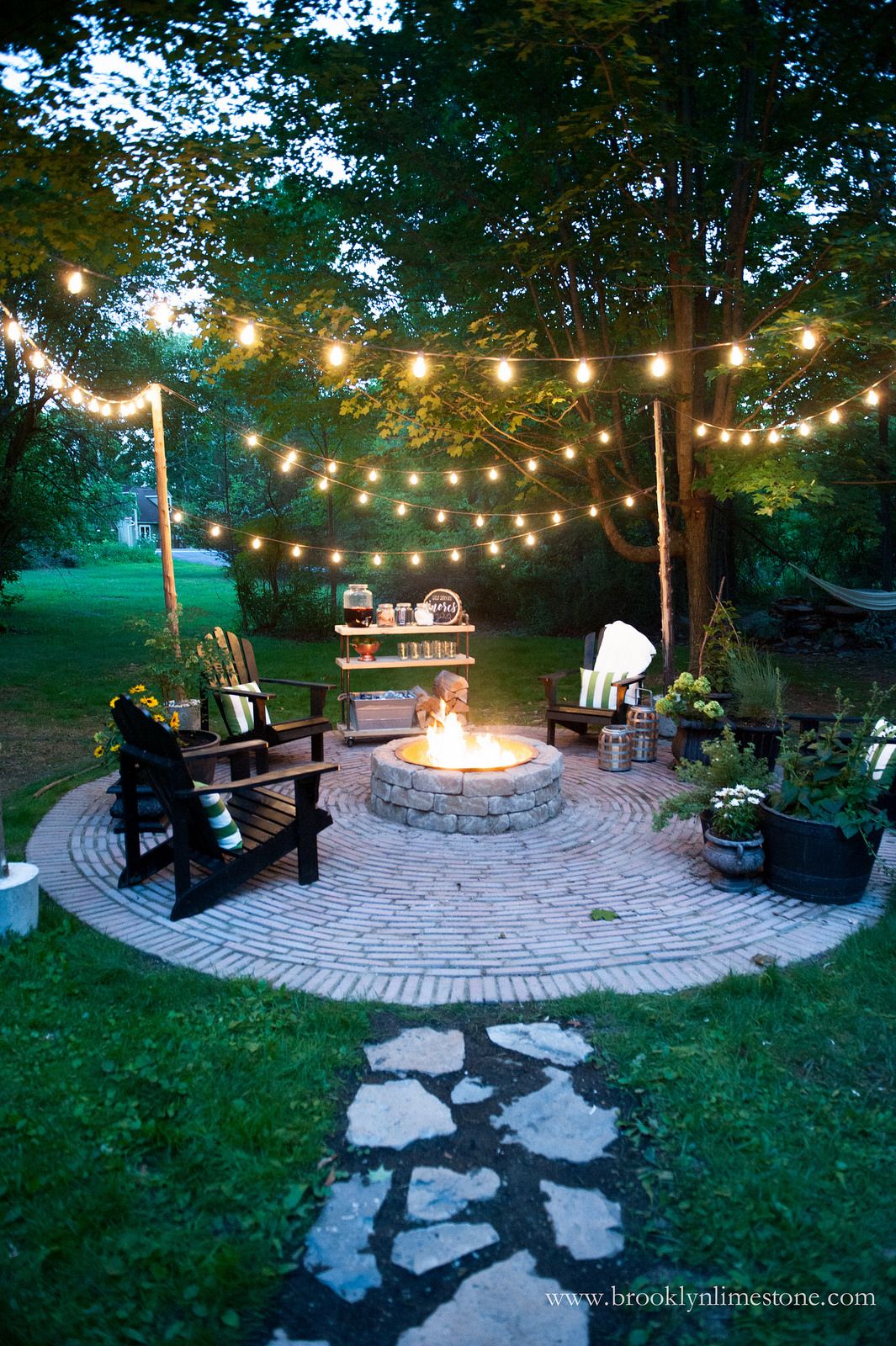 A firepit not only provides warmth on chilly nights but also creates a cozy atmosphere, perfect for roasting marshmallows or late-night conversations.
Hammocks and Swings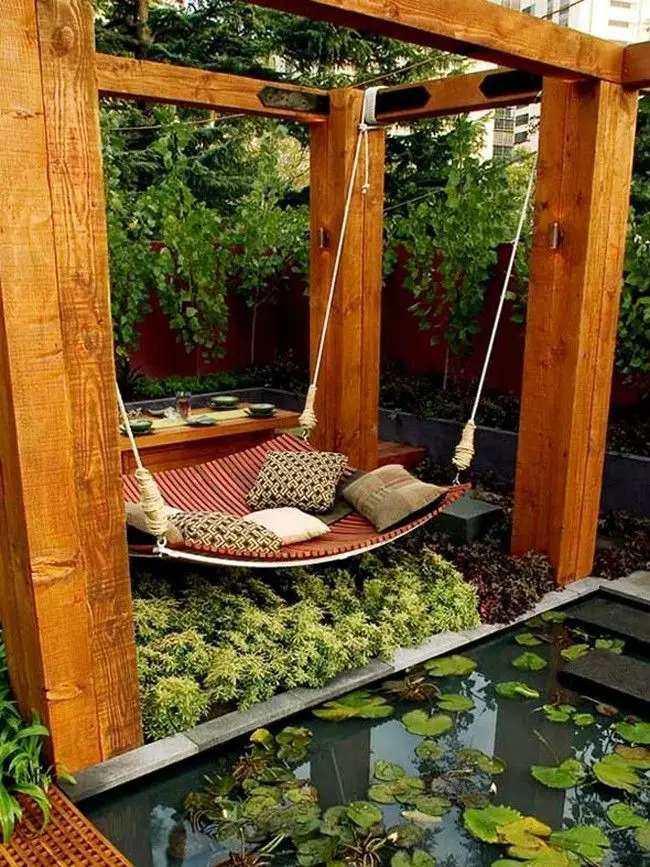 Adding a hammock or swing to your patio can create a perfect spot for lounging, reading a book, or taking a nap.
Outdoor Games and Entertainment
Consider incorporating outdoor games like a horseshoe pit, a cornhole board, or even an outdoor projector for movie nights.
Choosing the Right Material for Your Patio
The material you choose for your patio can significantly impact its durability, maintenance needs, and aesthetic appeal.
Wood:  Wooden patios can bring a warm, natural aesthetic to your outdoor space. Choose durable, weather-resistant woods like teak or cedar to ensure longevity.
Concrete: Concrete patios are durable and versatile, offering a wide range of design possibilities. You can stain, stamp, or engrave it to create unique patterns and colors.
Stone: Stone patios can provide a rustic or luxurious appeal, depending on the type of stone used. Though it can be costly and labor-intensive, the natural beauty and durability it offers are incomparable.
Brick: Brick patios exude a classic charm. They are durable, and their reddish tone can add warmth to your outdoor space.
Composite Decking: Composite decking is a more sustainable and lower maintenance option compared to traditional wood. It's made from a mix of wood fibers and plastic and comes in a variety of colors and styles.
Budget-Friendly Outdoor Patio Ideas
Creating a beautiful outdoor patio doesn't always have to break the bank.
Here are some budget-friendly ideas:
DIY Projects
Taking the DIY route can be fun and cost-effective.
Build your own furniture, make your own planters, or sew your own outdoor cushions.
Here are some DIY ideas for Outdoor Patio that will inspire you:
1. Small Patio Ideas On A Budget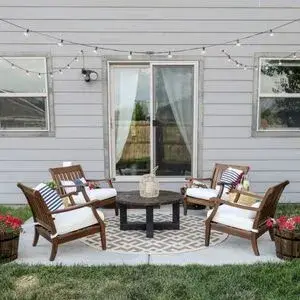 Learn how to transform a small patio into a pretty and functional space by focusing on patio furniture layout, DIY projects, and the right accessories.
2. Small Townhouse Patio Ideas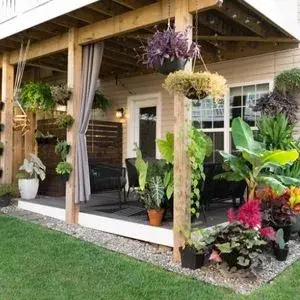 The author, Brittany shares her tiny backyard updates for the summer, including DIY projects and gardening ideas.
The backyard features a variety of plants, including yucca, prickly pear cactuses, sweet potato vine, red celosia, banana plant, croton, purple queen, and yellow purslane.
3. Poles for Outdoor Lights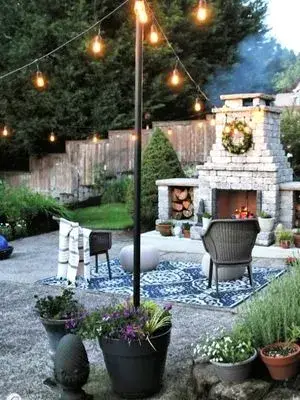 Making planter poles for outdoor lights is an easy DIY project that adds ambiance to outdoor spaces.
The supplies needed include large planters, aluminum poles or wood poles, quick-set concrete, level tool, water, shovel, pole caps, and paint.
4. DIY Backyard Covered Patio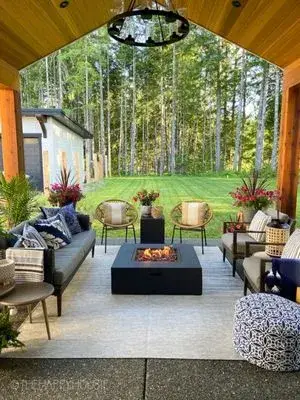 The author has created a beautiful backyard covered patio in their new build home.
They are excited to spend as much time as possible outdoors during the summer.
The patio is being decorated with a mix of previously owned pieces and new outdoor finds.
5. DIY Paver Patio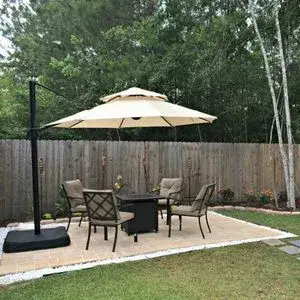 The author emphasizes that the project is not for the faint of heart and advises being prepared for soreness and having pain relief options available.
Equipment needed for the project includes gloves, a shovel, a wheelbarrow tamper, a long 2×4 for leveling, and a broom.
6. How to Build Patio (Guide)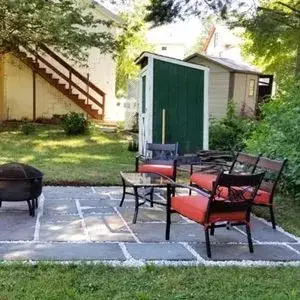 Building a patio and fire pit on a budget is possible. The project required significant effort and turned out to be more work than expected.
7. Build a DIY Patio for Under $120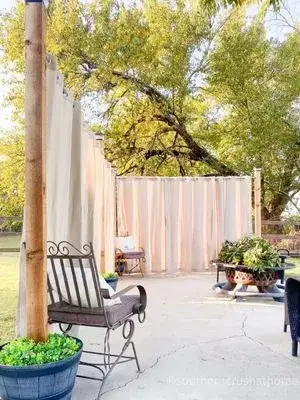 Building a DIY patio for under $120 transformed the author's outdoor space.
The patio was created using basic patio pavers and pea gravel, which were more affordable than stamped concrete pavers.
The process involved removing grass, smoothing the dirt, laying the pavers, filling the spaces with pea gravel, and rinsing the patio.
8. How to Hang Outdoor String Lights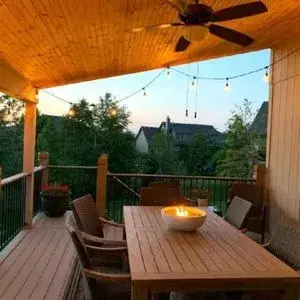 The tutorial suggests using outdoor string lights to create an inviting outdoor space for dinner parties and relaxation.
The lights can add ambiance to outdoor dining areas and improve the aesthetics of a patio or deck.
Repurposing Items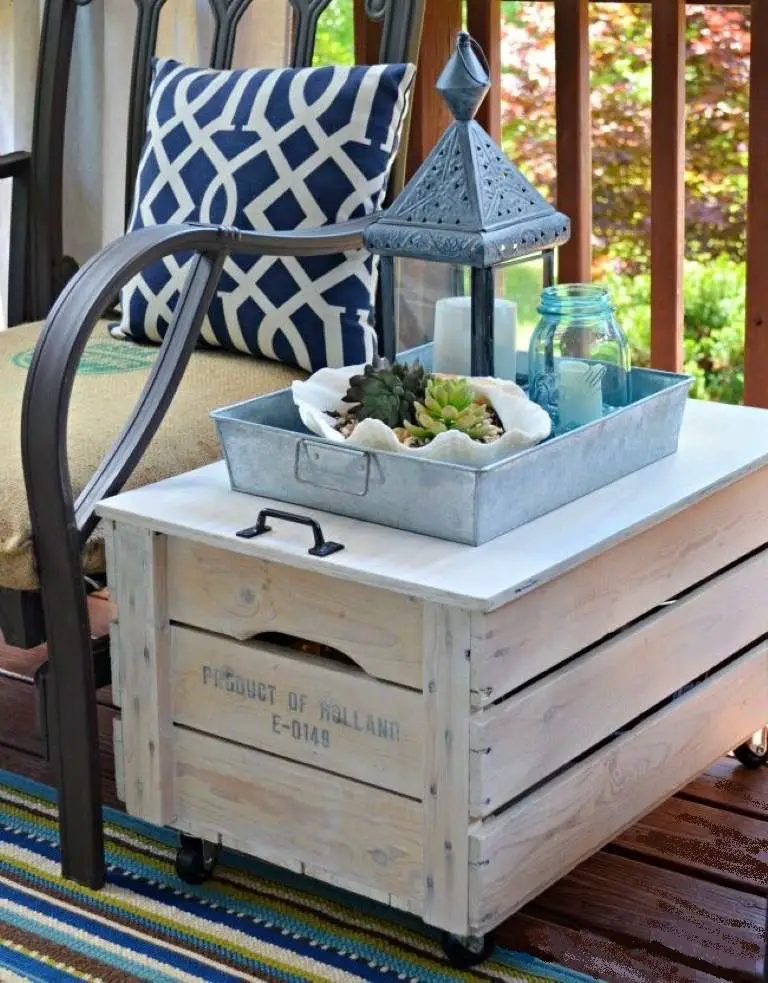 Repurposing items you already have can save you money.
An old ladder can become a plant stand, or an unused wooden crate can be turned into a side table.
Deals and Discounts
Look for sales, discounts, or second-hand items to save money.
It's not about how much you spend, but how you use what you have.
Hiring Professionals vs. DIY
When to hire professionals and when to DIY depends on your skill level, budget, and the complexity of the project.
If you're doing a complete patio makeover with complex elements like a stone fireplace or an outdoor kitchen, hiring a professional might be worth it.
On the other hand, smaller projects like planting a garden, setting up furniture, or installing lights can be easily handled DIY.
Choosing the Right Furniture
When it comes to creating an inviting outdoor patio space, choosing the right furniture is key. Look for pieces that are not only stylish but also durable and suited to withstand outdoor elements.
Consider the space you have available and pick furniture that fits comfortably without overcrowding your patio.
A mix of seating options, like chairs, benches, and lounges, can provide versatility for various activities.
Landscaping and Greenery
Landscaping and greenery bring life to your outdoor patio. Whether you opt for lush foliage, potted plants, or a beautifully manicured lawn, the infusion of nature can turn your patio into a peaceful retreat.
From vibrant flowers to evergreen shrubs or even a vegetable garden, the options are limitless. Just remember to choose plants that are suited for your climate and the level of sunlight your patio receives.
Privacy and Shade Solutions
Privacy and shade are two important aspects of a comfortable patio. For privacy, consider installing fencing, trellises, or privacy screens.
These can not only block unwanted views but also serve as beautiful backdrops for your space.
As for shade, options like patio umbrellas, pergolas, or canopies can protect you from the harsh sun, allowing you to enjoy your patio even on hot days.
Outdoor Cooking and Dining
Outdoor cooking and dining bring a new level of enjoyment to your patio. Whether you install a full outdoor kitchen, a simple barbecue grill, or a wood-fired pizza oven, the aroma of food cooking in the open air is always inviting.
Pair this with a comfortable outdoor dining set and you have the perfect setting for family meals or entertaining friends.
Enhancing the Ambiance
Ambiance can make or break your outdoor patio experience. Consider adding features that contribute to a cozy and relaxing atmosphere.
This could be a fire pit for cool evenings, a water feature like a fountain or a small pond for soothing sounds, or even a hammock for lazy afternoon naps.
Outdoor rugs, cushions, and decor can also add to the overall aesthetic of your patio.
Lighting Options
Good lighting can extend the usability of your patio into the evening hours.
From functional to decorative, there are many lighting options to explore.
String lights can create a magical ambiance, solar lanterns can provide eco-friendly illumination, and spotlights can highlight certain features of your patio.
Entertaining and Socializing
Design your patio with entertaining and socializing in mind.
Create different zones for various activities – a lounging area for casual chats, a dining area for meals, and perhaps a games corner for some fun.
If space allows, larger features like a pool or a fire pit can become focal points for social gatherings.
Cost Considerations
Finally, it's important to consider costs when planning your outdoor patio.
Your budget will dictate the size of your patio, the materials used, the furniture selected, and the features included.
While professional installation may be necessary for some aspects, there are plenty of DIY options that can help save money.
Be sure to plan carefully and prioritize what's most important to you.
Maintenance and Upkeep of Your Outdoor Patio
To keep your patio looking its best, regular maintenance is key.
Clean your patio regularly, keep your furniture covered when not in use, and take care of your plants.
Seasonal upkeep like waterproofing your patio before rainy seasons and storing furniture during harsh winters can prolong the life of your patio.
FAQs
How do you build an outdoor patio on a budget?
To build an outdoor patio on a budget, consider DIY projects, repurposing items you already have, and looking out for deals and discounts on patio furniture and materials. Reclaimed or recycled materials can also be budget-friendly options.
Can I build an outdoor patio myself?
Yes, you can build an outdoor patio yourself, especially if the design is simple and you're handy with basic tools. However, for complex designs or installations, hiring a professional might be a safer choice.
Is it cheaper to build your own patio?
Generally, it can be cheaper to build your own patio as you save on labor costs. But remember, the cost can also depend on the materials you choose and the complexity of your design.
How much space do I need for an outdoor patio?
The space needed for an outdoor patio can vary based on your needs and purpose. A small intimate seating area might only need a few square feet, while a dining or entertainment space will require more.
What is the least expensive option for a patio?
Gravel is often the least expensive option for a patio. It's easy to install and can fit any shape or size. Other affordable options include concrete and brick.
Can I use my outdoor patio during all seasons?
Yes, you can use your outdoor patio all year round with proper design and preparation. Consider adding a fire pit or patio heaters for winter, and shade solutions like umbrellas or pergolas for summer.
What type of plants are suitable for outdoor patios?
The best plants for your outdoor patio depend on your climate and sunlight exposure. Common choices include succulents, ferns, and flowering plants like petunias or marigolds.
How can I protect my outdoor patio furniture from weather damage?
To protect your outdoor patio furniture, consider using weatherproof covers, treating wood furniture with sealants, and storing removable items like cushions indoors during bad weather.
How can I make my outdoor patio look good?
To make your outdoor patio look good, add comfortable seating, lighting for ambiance, a bit of greenery, and personal touches that reflect your style. Keeping it clean and well-maintained also helps.
What are the most durable patios?
Patios made from concrete, brick, or natural stone tend to be the most durable. These materials can withstand various weather conditions and require minimal maintenance.
What is the easiest patio to build?
A gravel or concrete patio is generally the easiest to build. These materials are straightforward to work with, and the process requires fewer steps compared to other materials like brick or stone.
Conclusion
Outdoor patio ideas are as diverse as the homes and individuals they serve.
Whether you're designing a new patio or sprucing up an existing one, the ideas and tips mentioned above can help you create an outdoor space that mirrors your personality and lifestyle.
Are you ready to transform your outdoor space with these outdoor patio ideas?
Start today and don't forget to share your progress or the finished product. We would love to see how your outdoor patio turns out!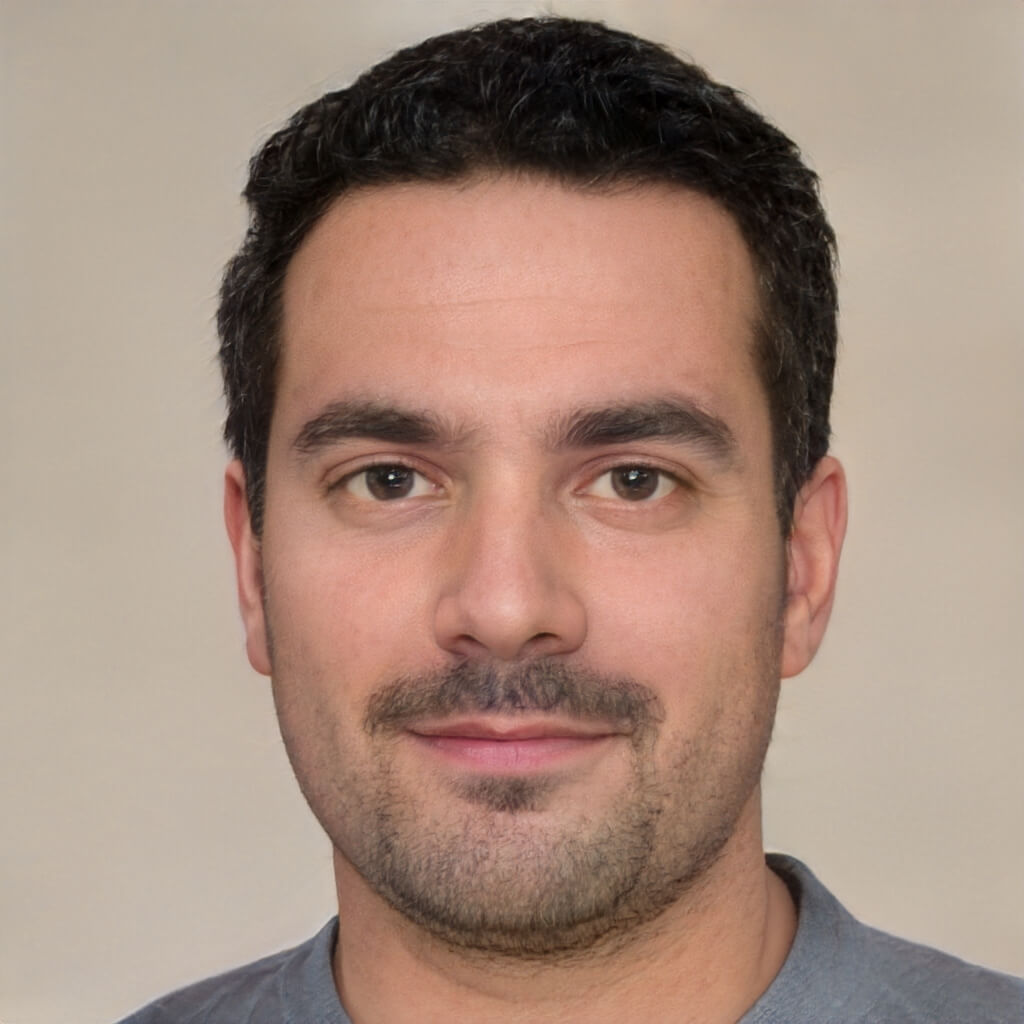 I'm a passionate home and garden enthusiast and the founder of Materialsix Home. With over 10 years of experience in the field, I've cultivated a deep love for all things related to home improvement, gardening, and interior design. Read more…