Are you looking for a guide that leads you to the proper way of cleaning the basement ceiling? Well, your search may end here. You will get here a step-by-step guide to cleaning the basement ceiling. Basements are dark and usually overlooked places; people usually use basements as a store room or extra storage space. So, cleaning your basement ceiling is a little different process.
First, use the Vacuum Cleaner to clean the spider webs, then apply a good Detergent to the whole ceiling using a sponge. Use Fungicide and Polyurethane Spray to prevent mold growth and termites. Then prepare the paint and apply it to the ceiling with a paintbrush.
If you are a beginner and don't know anything about how to clean the basement ceiling. No need to be worried; here is the step-by-step guide for you. Just follow the simple steps that will lead you to clean the basement ceiling easily.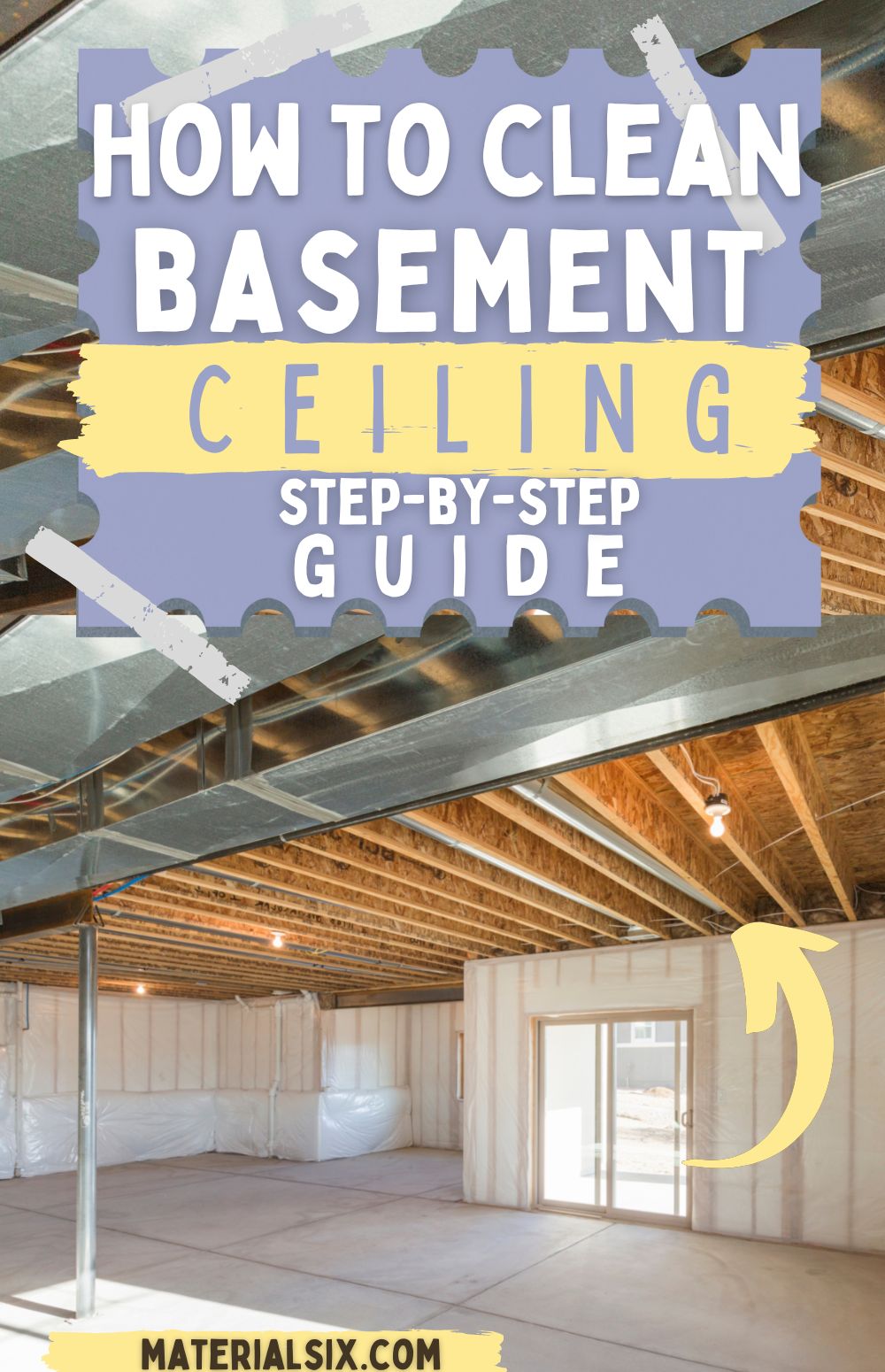 Things that will be Needed to Clean the Basement Ceiling:
A Mask
Gloves
Disposable protective suit
Ladder
Vacuum cleaner
Bucket with water
Liquid dish soap
A sponge
Fungicide
polyurethane
Paint bucket
Paintbrush
How to Clean the Basement Ceiling? Quick and Easy Steps
So, it's time to start.
Step1: Take the Following Precautions
First, you need to cover your face with a mask so that the dirt and dust can not enter your lungs while cleaning. Use gloves, Safety glasses, and a disposable protective suit. It would be best to use a respirator mask because you have to spray some chemicals in the enclosed area.
Step2: Clear the Floor
Before working on the top, you need to clear the bottom first. So first of all, clear the floor by placing the things besides the walls. Now you can move your ladder to the floor to clean the ceiling.
Step3: Use the Vacuum Cleaner to Clean Joists First
There would be so much dirt and dust on the ceiling joists. Maybe spider webs and bugs are living between the joists. So, get on the ladder and use the vacuum cleaner to clean the webs. This step will take a lot of time, but you must ensure that you have cleaned each corner of the ceiling joists with the vacuum cleaner.
After that, carefully inspect the area; if there are still any spider webs, vacuum once more.
Step4: Make a Detergent
Now, mix one spoon of liquid dish soap in the water bucket. Mix it with a sponge until the foam appears on the top of the bucket.
Step5: Wash the Joists
Wash the joists with this water. Dip the sponge in the bucket and rub the sponge over the joists. It will clean all the visible molds. Now, rinse your sponge again and again by dipping it into the bucket and then again clean the area. Ensure your sponge does not touch any wire or bulb on the ceiling.
Step6: Use Fungicide Spray
Spray the fungicide spray between the joists. Spray thoroughly; ensure the spray covers each point of the ceiling. Once you are done with the spray, please leave it to dry for 24 hours.
Step7: Use Polyurethane Spray
Spray the polyurethane spray onto the joists. This spray will prevent future mold growth. After the spray, leave it to dry.
Step8: Paint the Ceiling
The basement ceiling may be affected by Termites. To cure this, it is better to paint the ceiling. Painting the ceiling can protect it from Termites in a way.
Well, this step is optional; it's totally up to you; if you are comfortable with painting, go for it. But, before starting painting, make sure to cover everything that is on the basement floor.
Can I Pressure Wash My Basement Ceiling?
Yes, you can pressure wash your basement ceiling but be careful. The only thing that will limit the pressure washing is how much water pressure you have. If you have plenty of water pressure and a good pump, then you should be able to clean almost anything.
The best time to pressure wash your basement ceiling is when there's not much dirt or debris on it, especially if there's a lot of mold in the area. This means the water will flow through more easily and quickly get rid of all the grime.
Can I use my steam cleaner to clean my ceiling?
Yes, you can use your steam cleaner to clean your ceiling.
In fact, using a steam cleaner to clean your ceiling is the most effective way to do so. A regular vacuum will not be strong enough to remove dust from the surface of your ceiling. The steam cleaner will allow you to remove any dirt or grime safely and safely.
But there are a few things to keep in mind. First, ensure that whatever you are cleaning has been made with non-porous surfaces. If not, they may not hold up well to the steam cleaner. Second, ensure that you know how to use your steam cleaner properly so that it doesn't damage the ceiling or any other surface it comes into contact with.
Can I get rid of Water Stains by Cleaning my Basement Ceiling?
Yes, you can get rid of water stains on your basement ceiling by cleaning it with a mild homemade bleach solution.
You will need to use one or half cups of mild homemade bleach solvent. It will fade the water stains.
The best way to clean your basement ceiling is with warm soapy water, a sponge, or a damp cloth with mild soap and warm water. You can also use a spray bottle filled with water mixed with 1/4 teaspoon of liquid dishwashing detergent mixed in it.
How often should I need to clean my Basement Ceiling?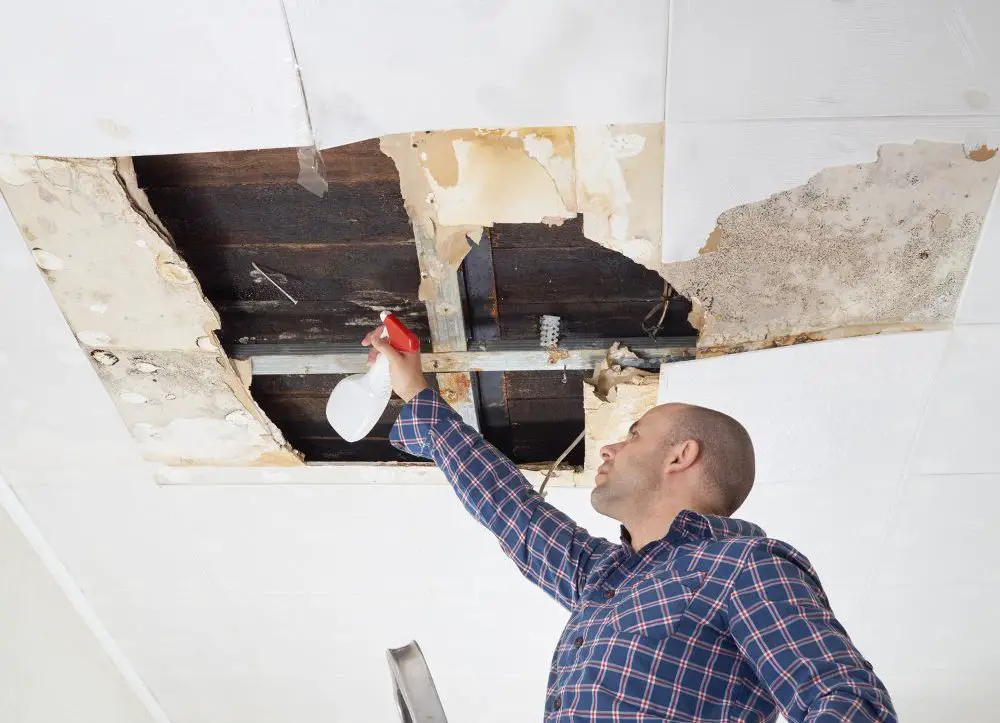 A Basement ceiling is made of two layers of concrete, and the top layer is usually a bit more porous than the bottom one. This means that you'll want to clean your basement ceiling every six months to ensure there aren't any mold spores embedded in the material.
But, don't clean it more than 2 times in a year because it will weaken the ceiling and damage the expensive ceiling.
Conclusion
So, that's all in our step-by-step guide to cleaning the basement ceiling. It would be best to collect maintenance things first and then start working on cleaning your basement ceiling. Usually, basements are the most neglected areas in the house. But it is also a part of your house, and it should also be clean as the rest of the house is.
This guide will certainly be helpful for you. However, if you face any problems regarding this cleaning process, you can share them in the comment section.
More from Materialsix.com: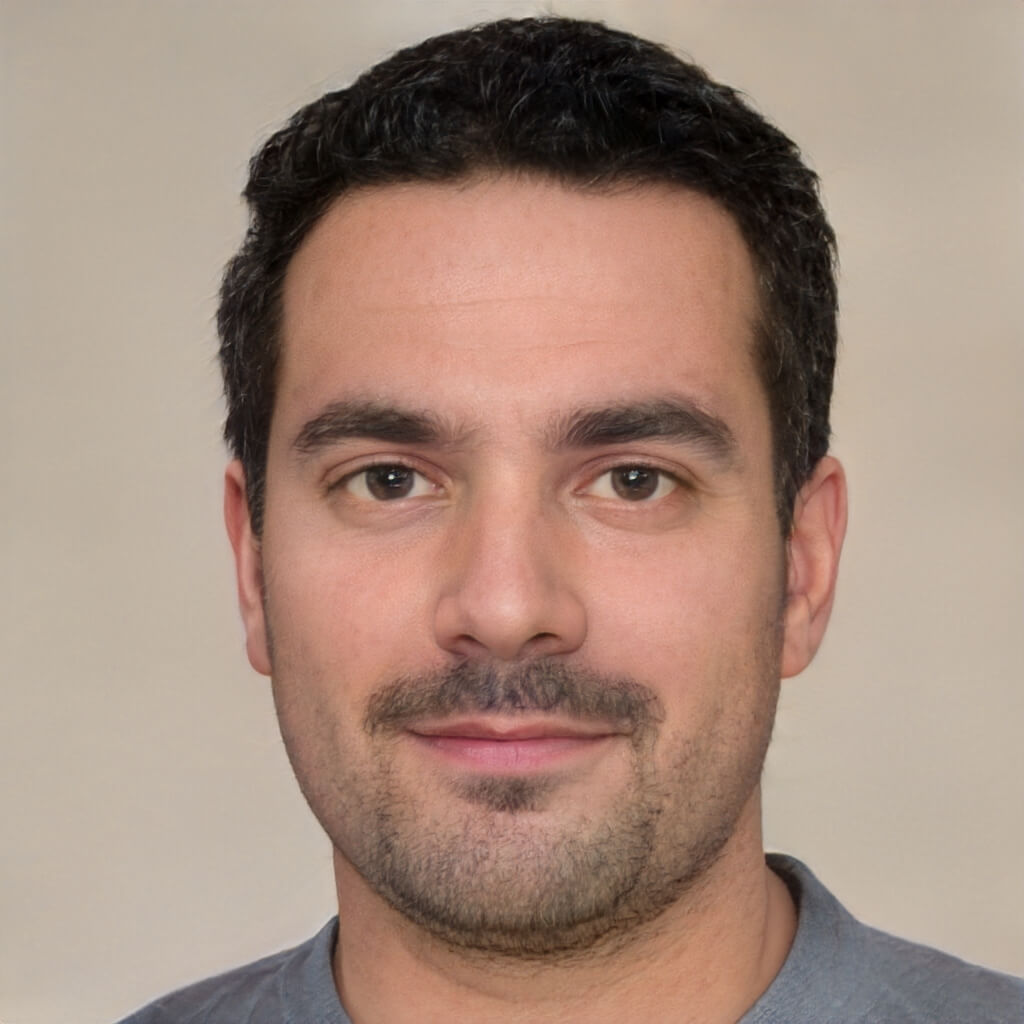 I'm a passionate home and garden enthusiast and the founder of Materialsix Home. With over 10 years of experience in the field, I've cultivated a deep love for all things related to home improvement, gardening, and interior design.