Hot tubs are definitely one of the best ways to relax and unwind after a long day at work. However, like us, they need constant care to be functioning at an optimal level.
The worst part about cleaning tubs is dealing with harsh chemicals and bacteria that may cause skin irritations.
Fortunately, there are better alternatives to these harmful chemicals, such as vinegar, which are proven safe and effective while achieving that clean hot tub you are longing for.
If you want to use vinegar as your cleaning solution, here's our complete guide on how to clean a hot tub with vinegar. Check it out!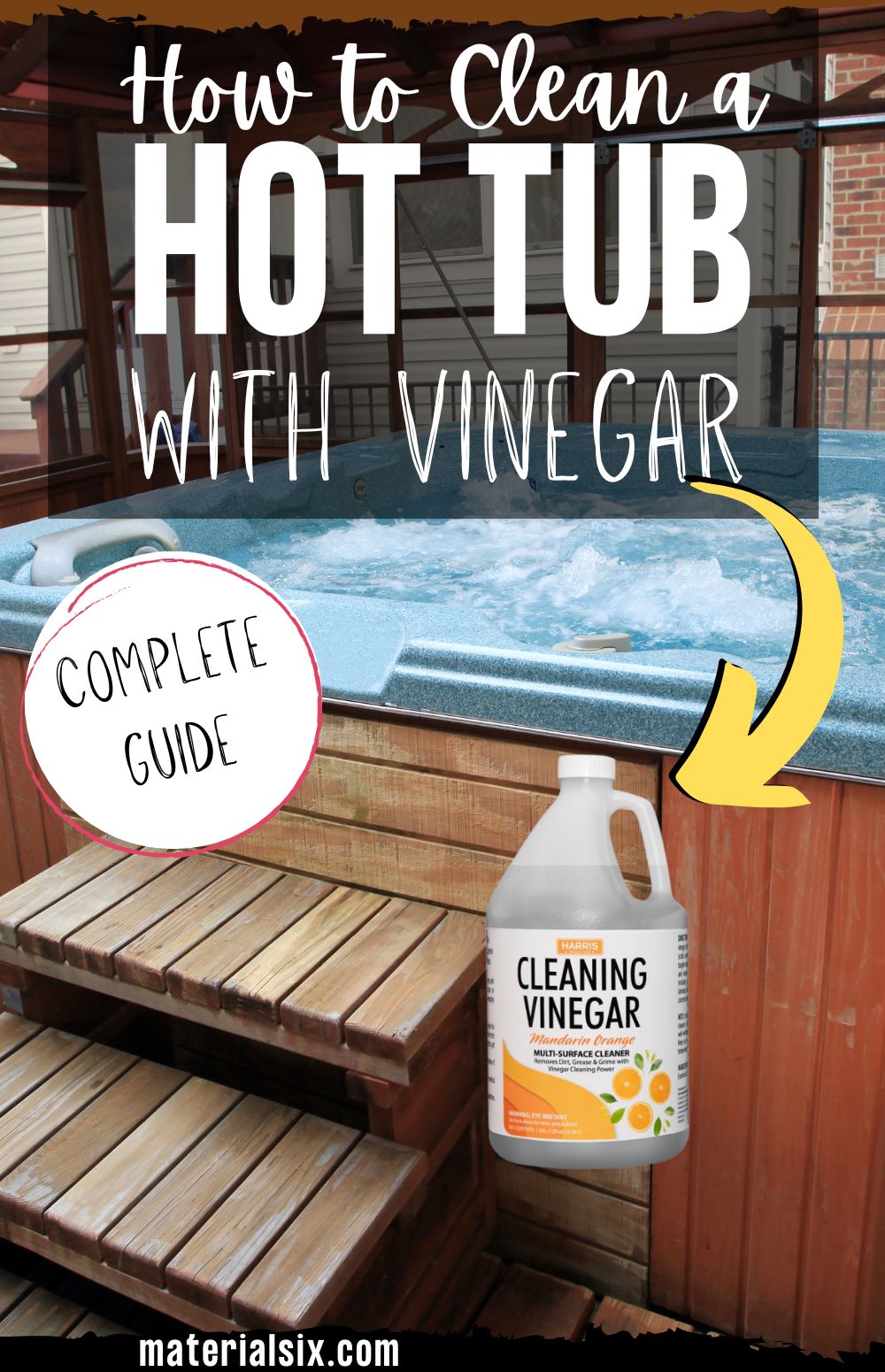 8 Steps on How to Clean a Hot Tub With Vinegar
Before we start, it is important to make our water and vinegar solution first.
While white vinegar doesn't disinfect the way chlorine bleach does, its acidity is more than enough to kill some bacteria and viruses.
The first step is adding one gallon of vinegar to your hot tub water and letting it run through the water lines for at least two hours. It simply attacks the biofilm along the hot tub filters and jets.
To wipe down the hot tub shell and cover, combine equal parts white vinegar and warm water solution in a spray bottle or bucket.
Use it along with a soft cloth, sponge, or brush when wiping down these areas.
If you've already made your water and vinegar solution, we can now proceed with the following steps for cleaning a hot tub with vinegar solution.
Step 1: Unplug Your Hot Tub
Before you clean a hot tub with vinegar, it is important to plug it off first before starting the cleaning process.
Step 2: Detach Drain Plug
You can always refer to the hot tub manual on how to drain water properly using the drain.
Unplug it, and ensure the hot tub is completely empty before proceeding to the next step.
In addition, if there's water line particles left, you can use your vinegar solution to spray it to remove soap scum, lines, biofilm, and mildew.
Step 3: Clean Hard Areas with Vinegar
Vinegar is a great alternative to harsh cleaning products. We recommend focusing on these hard surface areas more when scrubbing.
Hot tub filters

Hot tub cover

Hot tub shell

Hot tub jets

Hot tub pipes
These areas are important if you want to keep your hot tub functioning properly and looking nice at the same time.
Though cleaning these parts will certainly take a few hours, these are all necessary to remove bacteria, dirt build-up, and grime that can be too challenging if you are not washing your hot tub on a regular basis.
The good news is you can always rely on white vinegar to do the cleaning for your hot tub maintenance.
NOTE: Ensure every hard surface goes through intense washing and wiping for an effective and efficient clean.
Step 4: You Can Use Baking Soda if Needed
Another staple product you can find in your kitchen is baking soda, and you can use this product when scrubbing in areas with hard water stains and calcium deposits.
If you think baking soda can scratch your hot tub, don't worry, as baking soda is gentle and completely fine to be used on surfaces such as acrylic.
You can also soak baking soda in hard water deposits for two hours or longer to ensure a deep clean.
Step 5: Use Olive Oil
If you find certain areas that have lost their sparkle and shine, try using olive oil.
Olive oils are known to bring back the shine lost due to wear and tear and the build-up of dirt and grime. You can add a drop of oil and slowly scrub and wipe away dull areas.
To get rid of the oil after cleaning the surface, you can use soapy water to remove it. Then, rinse it off afterward.
Step 6: Plug Your Hot Tub
Before turning your tub on, refill the hot tub with cold water and ensure the water level is filled at least above the filters.
After it has reached above the filters, you can fill it back again to your desired water level.
Step 7: Chlorine Tablets Are Great
If you want to keep your water as clean as possible, you can use chlorine tablets to ensure it stays clean and sparkling.
Read the manual first to see if you can pour in chlorine tablets when cleaning. Always refer to the manual before using any cleaning solution.
Step 8: Clean Your Hot Tub Regularly
You might want to clean your tub consistently if you don't want to deal with tough stains such as soap scum.
Dirt and debris buildup can occur rapidly if you don't do regular maintenance. While acrylic tubs aren't known to attract bacteria and mold, they will if you don't wash them regularly.
In addition, you may want to use chlorine if you don't want to deal with germ-related illnesses. Vinegar will always do the trick if you can't afford a hot tub cleaner.
What Is the Best Vinegar to Use When Cleaning Hot Tubs?
As you already know, there is a lot of vinegar out there. With so many on the market, it can take time to choose which one is best for cleaning a tub, right?
However, we highly recommend white distilled vinegar as its acidity is around 5, which is more than enough to kill bacteria and germs.
Furthermore, white vinegar is composed of acetic acid, commonly found in cleaning products.
As a result, you can easily soak, scrub, and spray it all over the hot tub and ensure every grime, tough stain, and bacteria is washed away.
Do not worry about white vinegar staining your hot tub. It is gentle and is not colored, which means it won't stain your tub if it's white or any other color, not making them vinegar hot tubs.
How Often Should You Clean Your Hot Tub?
As a rule of thumb, we highly recommend cleaning your hot tub more frequently than it should. However, cleaning your hot tub depends on several factors.
If you are using a hot tub frequently, it may require you to clean it more often than it should.
Second, you can do a weekly visual inspection of your hot tub to ensure no signs of discolorations, debris buildup, or dirty water. If you are not using it for the foreseeable future, place a hot tub cover.
Third, always ensure your filters are as clean and disinfected as possible. Filters provide a safe and bacteria-free environment for the rest of the family.
Lastly, always ensure chemical levels are balanced. This way, you don't have to deal with dirty water.
If levels are always imbalanced, you will never have clean water. You can use test strips to check the pH level of your hot tub water.
Frequently Asked Questions (FAQs)
If you have additional questions about cleaning your hot tub with vinegar, you might find them below.
Can You Use White Vinegar to Clean Hot Tub?
Of course! White vinegar isn't composed of harmful chemicals to rinse away dirt.
What's even more impressive is that it's just waiting around the corner, as it has also become a staple condiment in cooking, which means it is always readily available!
What Is the Best Thing to Clean the Inside of a Hot Tub?
For the most part, we don't recommend harsh and harmful cleaning products to clean the insides of your tub.
A simple vinegar and warm water solution can rinse and wash away dirt with less hassle and without breaking the bank.
It is one of the cheapest cleaning solutions you can buy if you want to make your hot tub clean and free from any buildups of dirt and grime.
Conclusion
It is important to clean your hot tub regularly.
Fortunately, cleaning materials such as a sponge, cloth, vinegar, and brush are always around the corner if you find the inspiration to clean your hot tub.
When combined with vinegar, they can do things such as wipe away dirt and grime while keeping the surface free from bacteria and other disease-causing germs.
We hope this article on how to clean a hot tub with vinegar helped you in so many ways to keep your hot tub clean and shining.
More from Materialsix.com: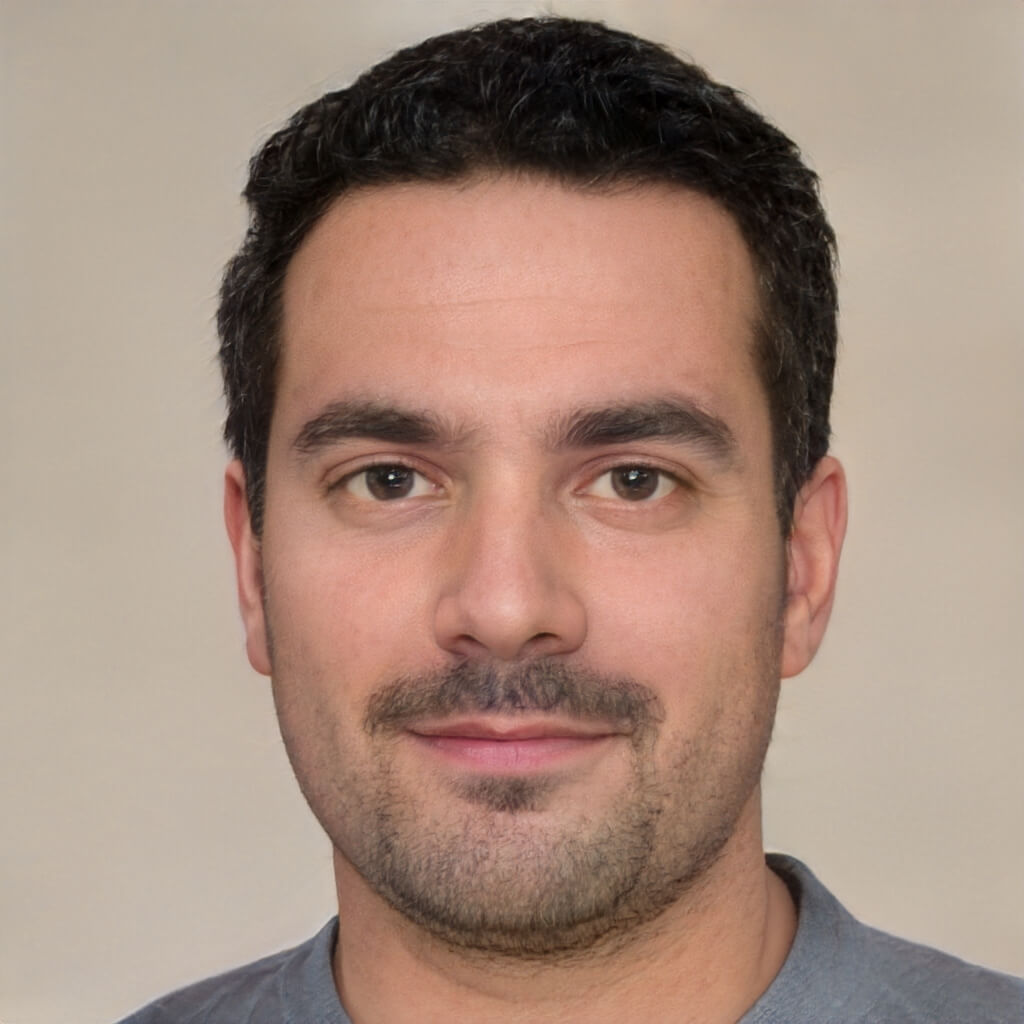 I'm a passionate home and garden enthusiast and the founder of Materialsix Home. With over 10 years of experience in the field, I've cultivated a deep love for all things related to home improvement, gardening, and interior design. Read more…