Prepare to immerse yourself in a world of boho bliss with our captivating array of boho living room ideas. If you're tired of the conventional and yearn for a space that radiates warmth, individuality, and a touch of bohemian charm, then you're in for a treat.
In this article, we'll unravel the secrets to crafting a truly unique and inviting living room that showcases your free-spirited nature. From vibrant tapestries to cozy nooks filled with plush cushions, from dreamy macramé hangings to an abundance of lush greenery, we'll guide you on a journey towards creating a haven that feels both eclectic and serene.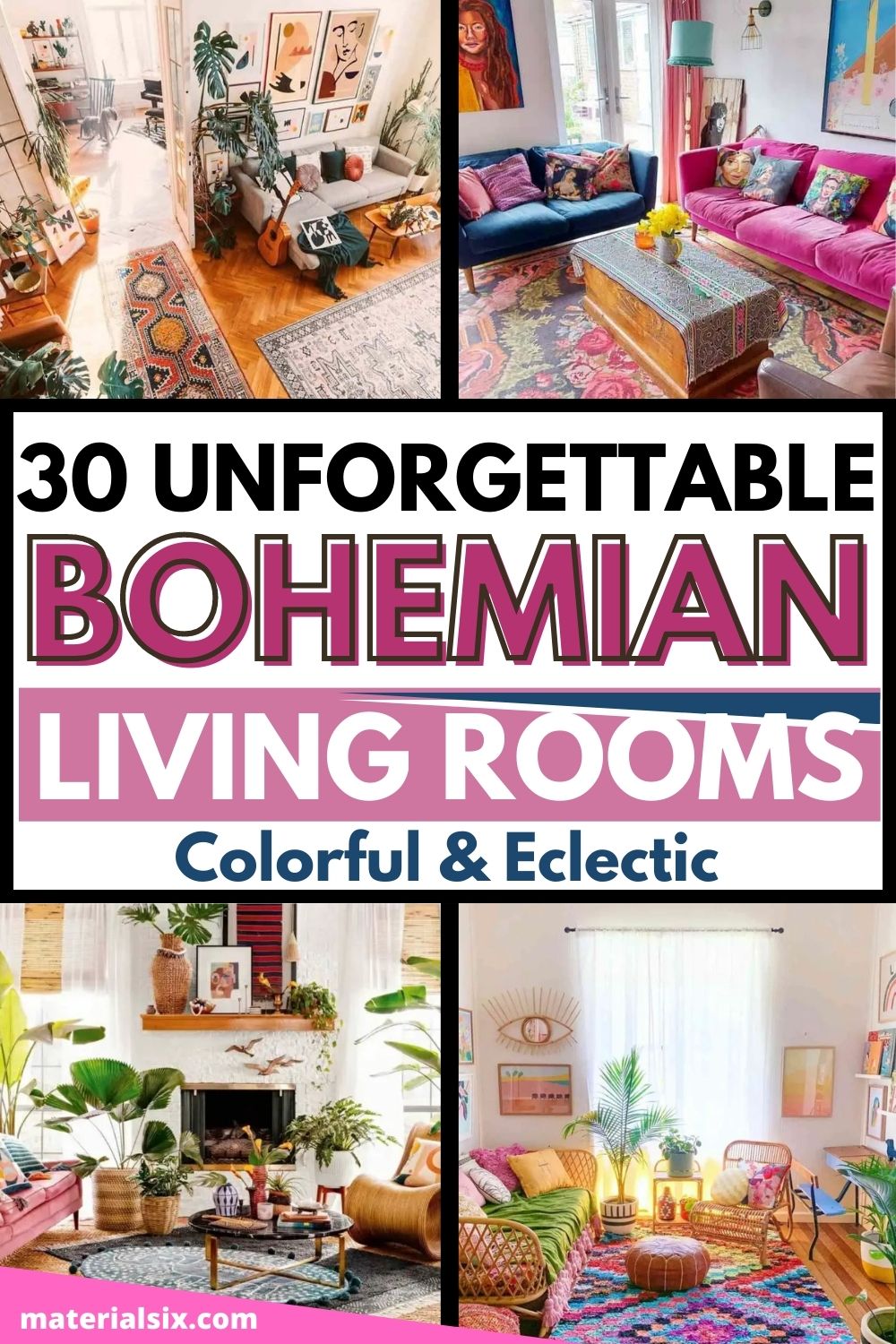 So, get ready to infuse your living room with personality and let your imagination run wild as we unveil a world of boho inspiration.
Boho Living Room Ideas: Unleash Your Creative Spirit and Embrace Eclectic Decor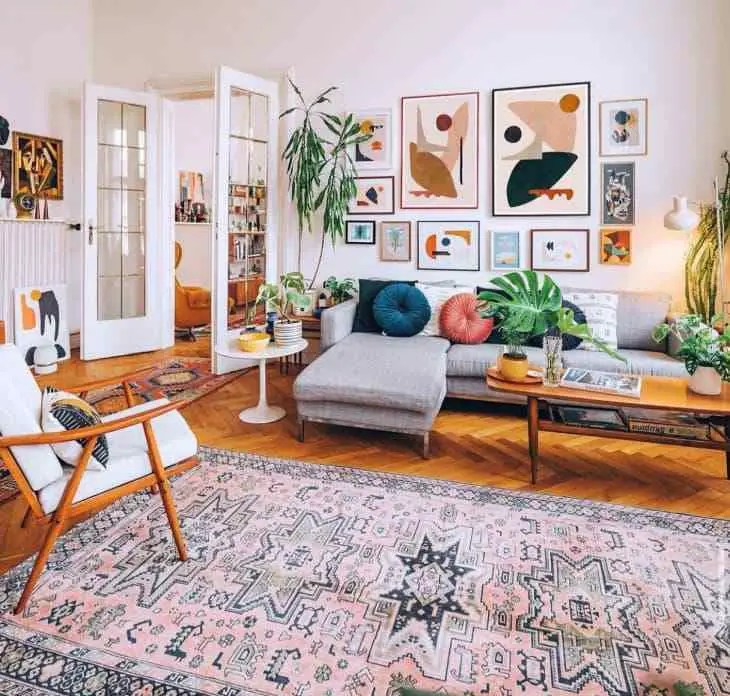 Source: @restyleart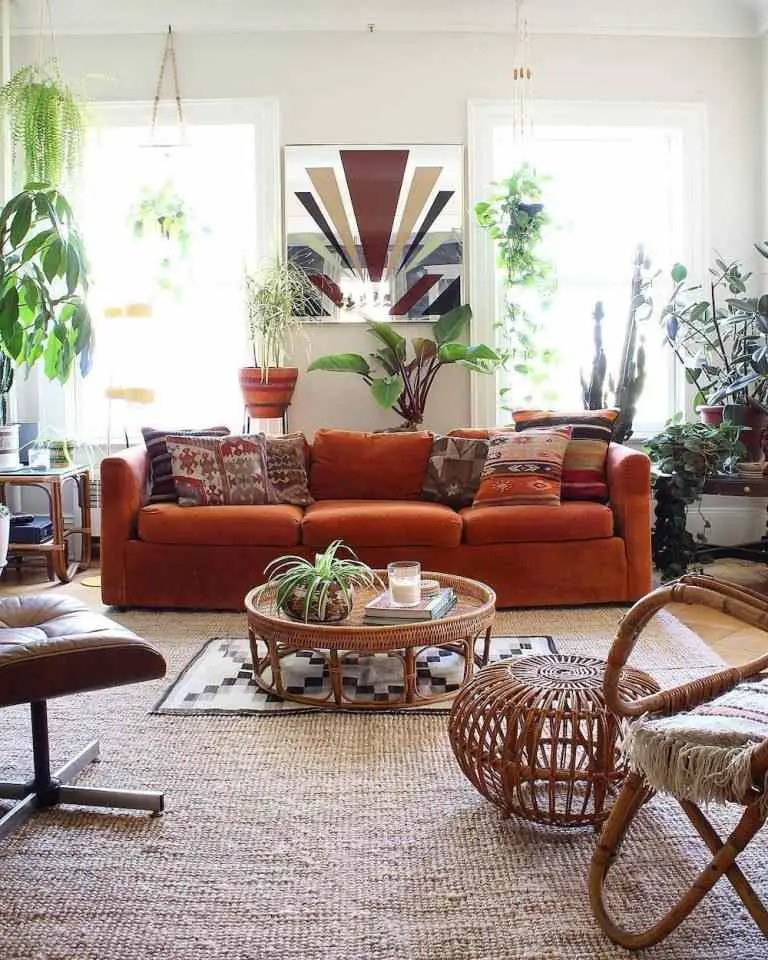 Source: @ball_and_claw_vintage
Source: @ellasorangefridge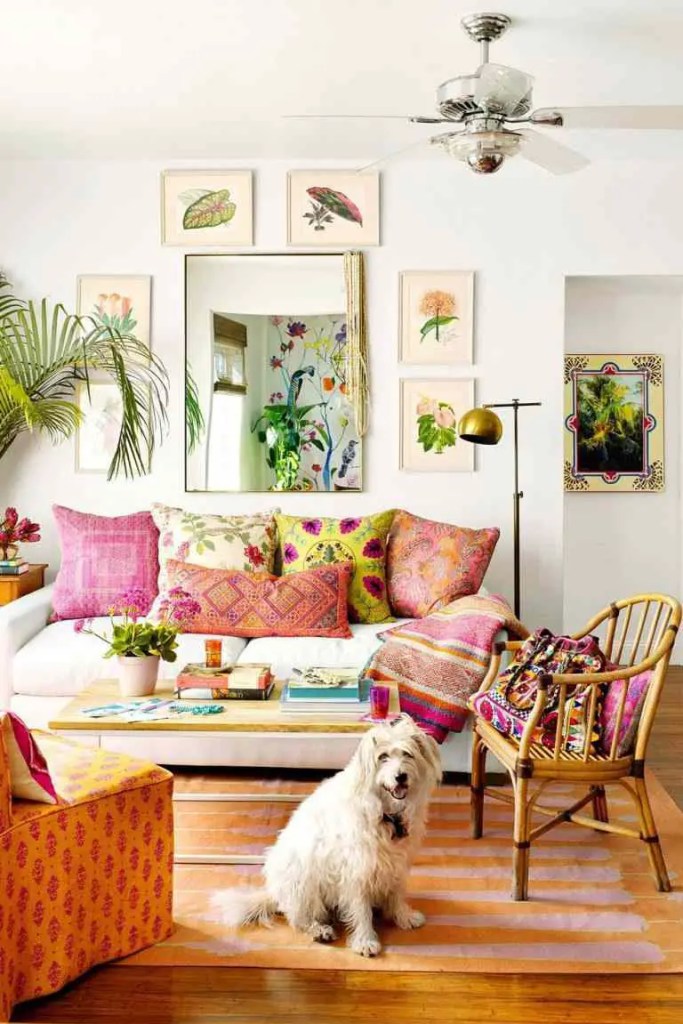 Source: annieschlechter.com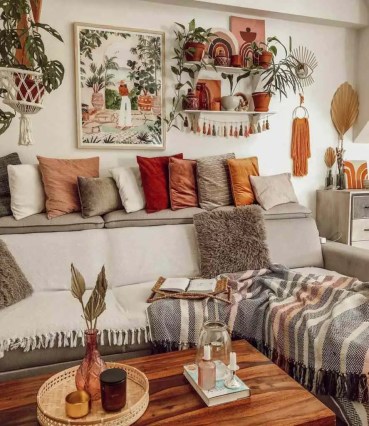 Source: Instagram/fagusurban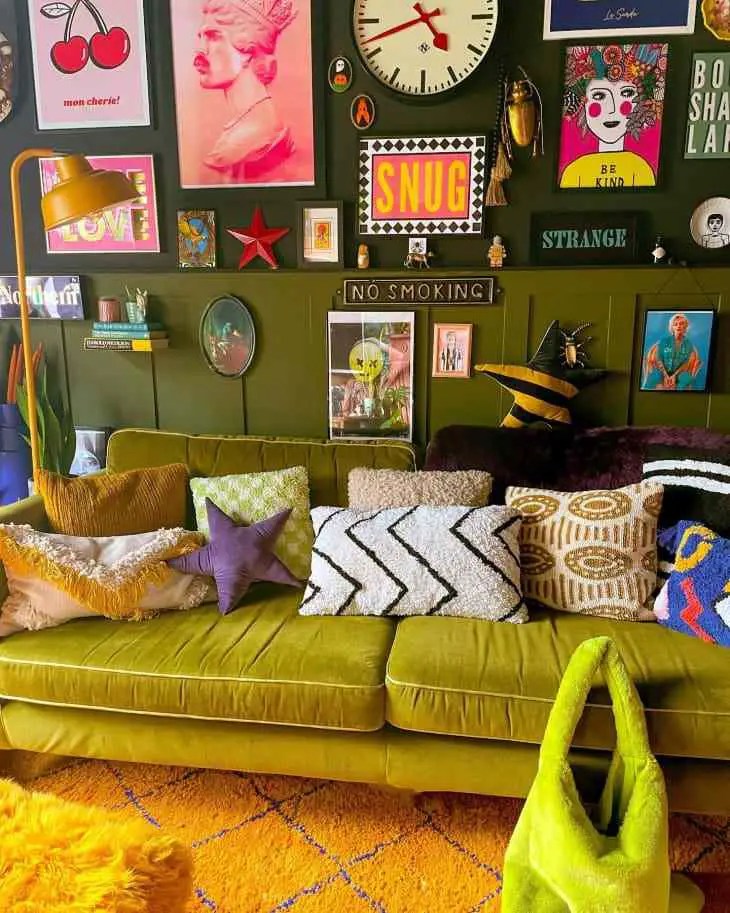 Source: @colourmadetheroom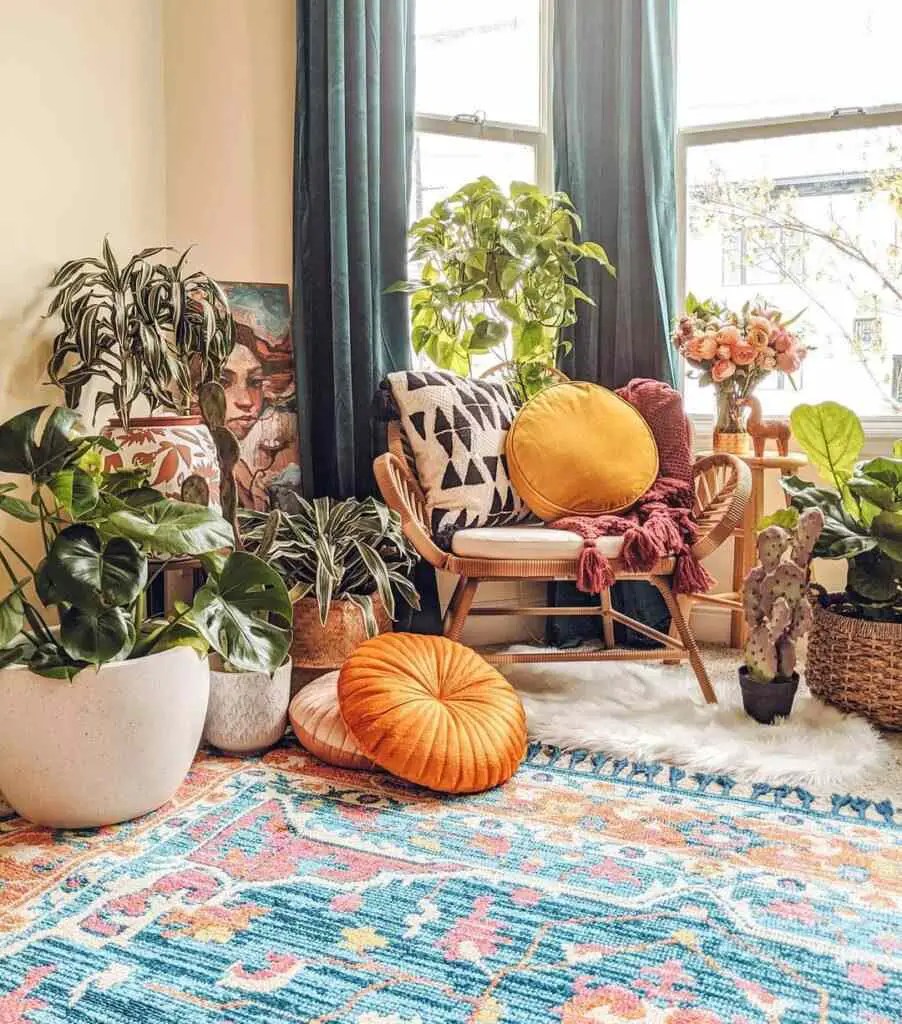 Source: Instagram/bohofrisco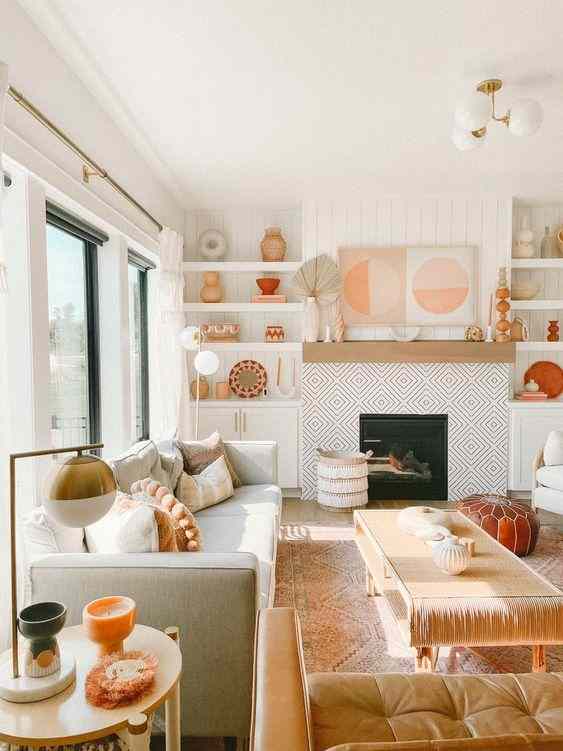 Source: brightenmade.com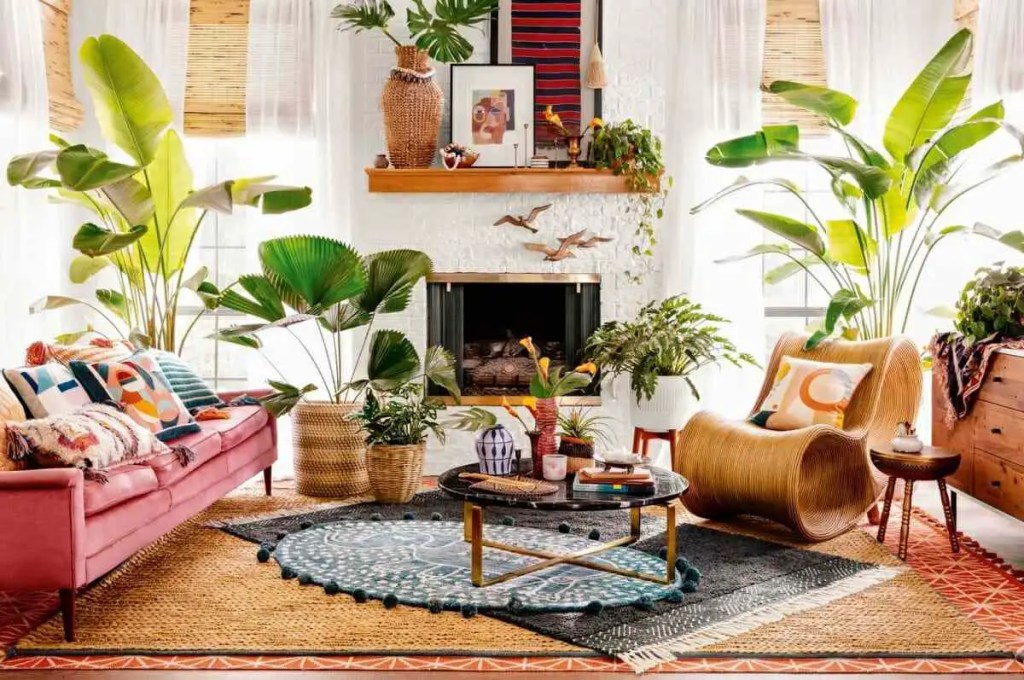 Source: decorilla.com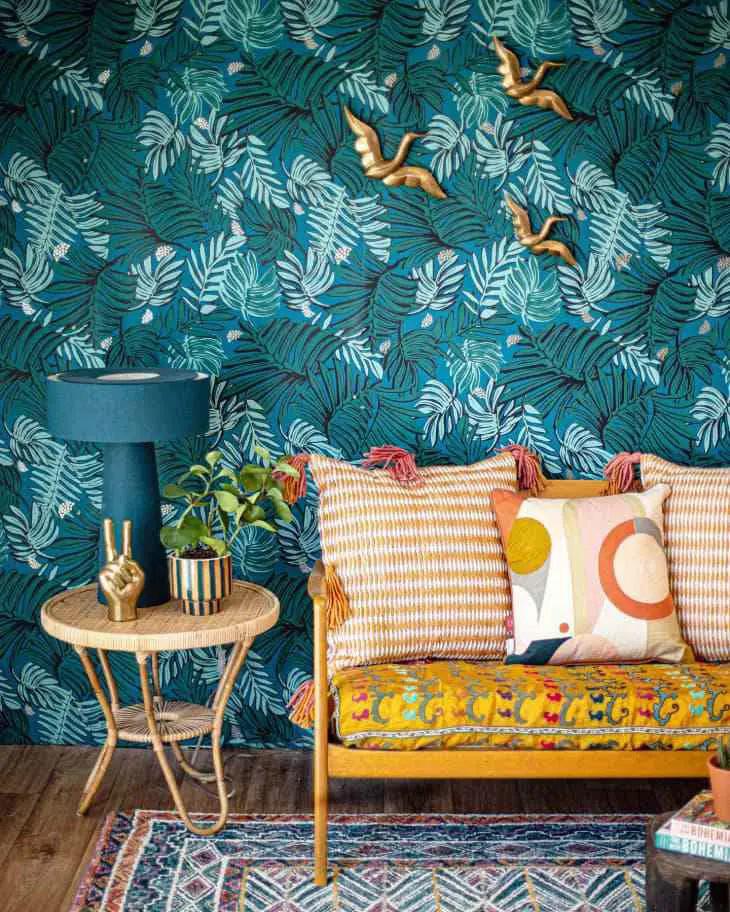 Source: jungalow.com
Source: blog.displate.com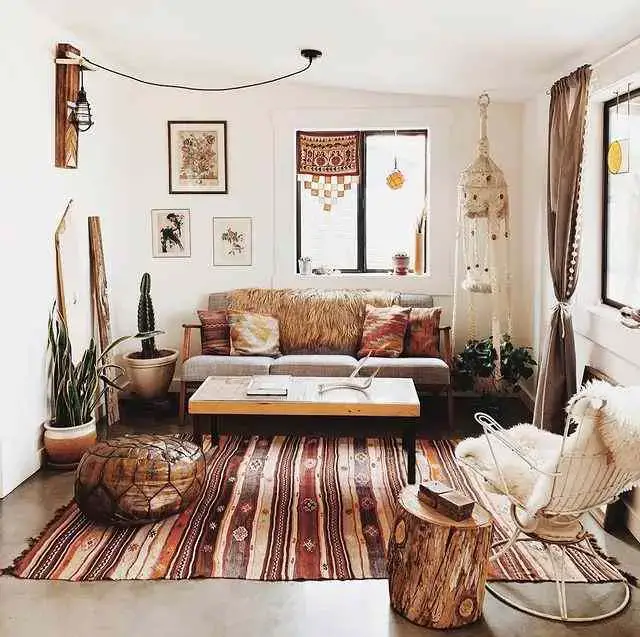 Source: Instagram/mybohemianhouse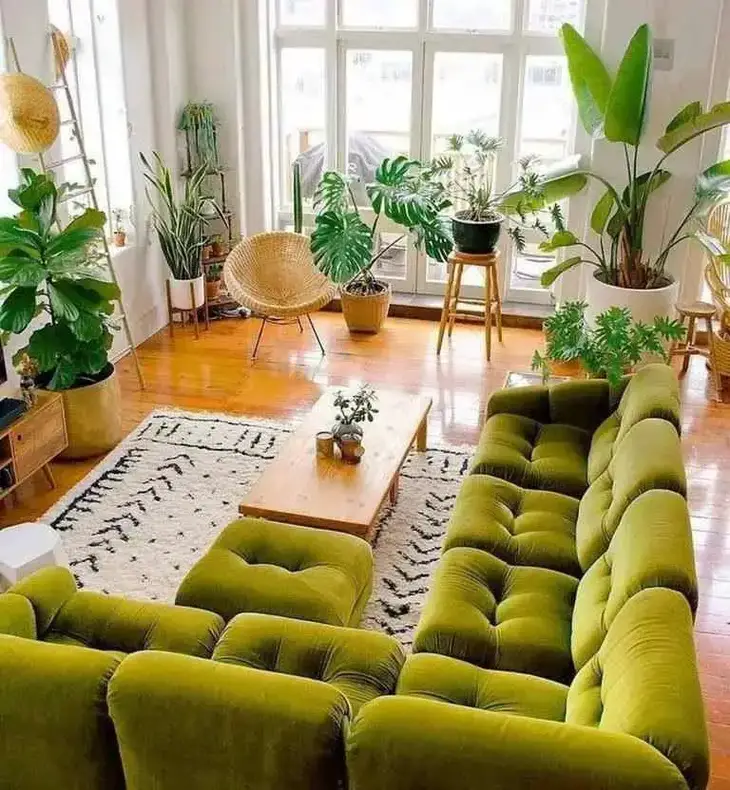 Source: @Instagram/mrcigar
Source: Instagram/restyleart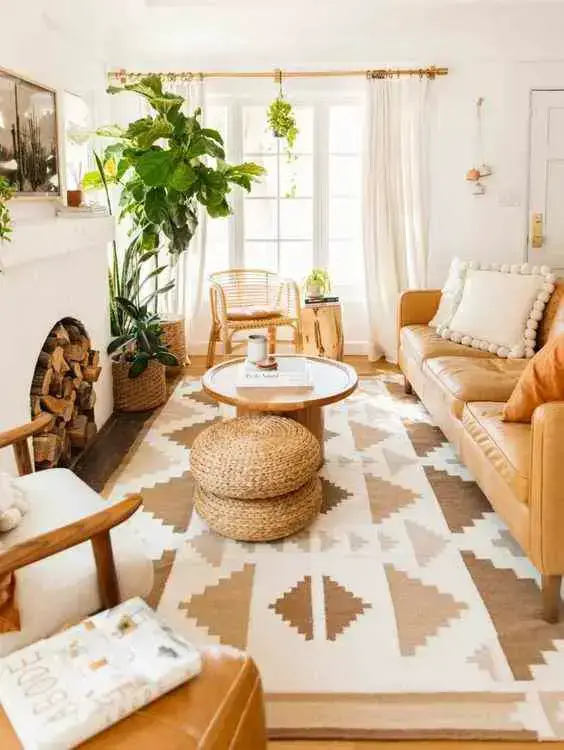 Source: newdarlings.com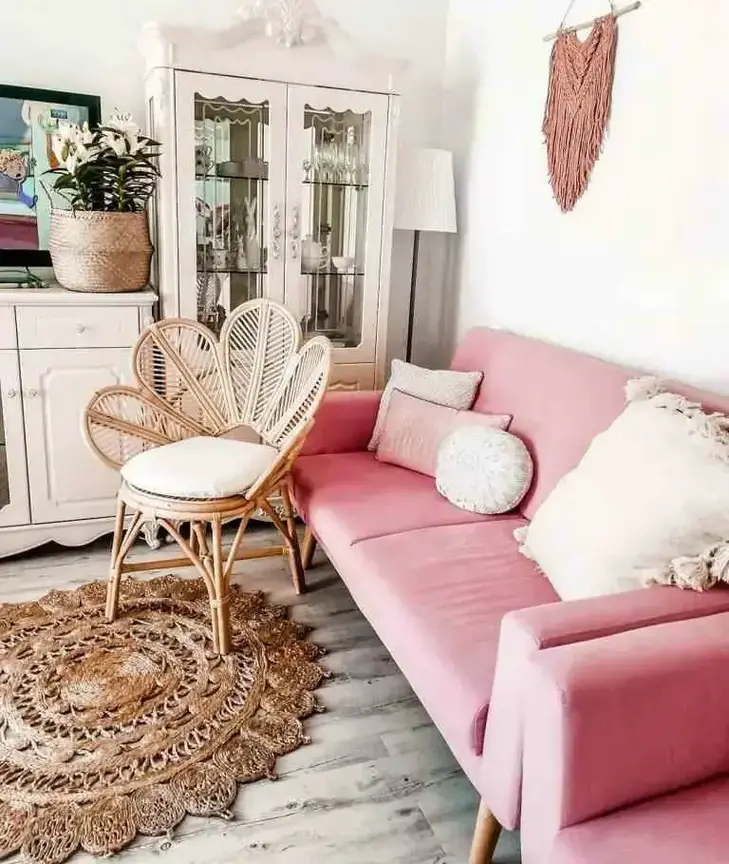 Source: @iwona_boho_home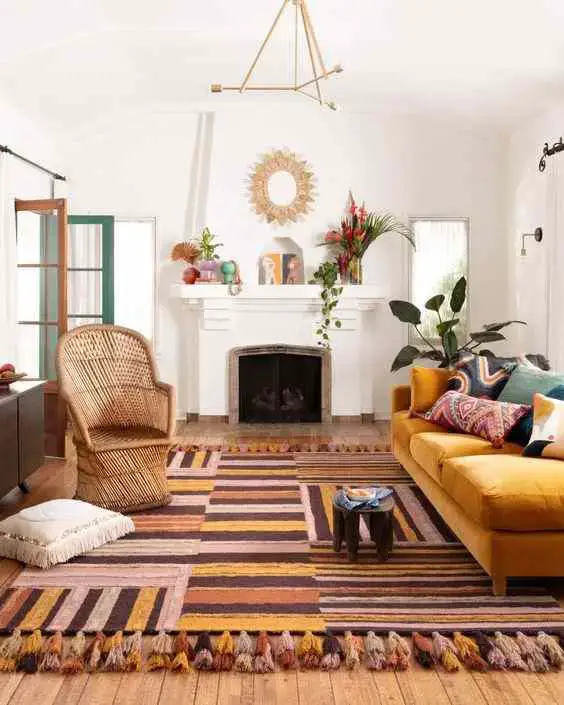 Source: rugs-direct.com
Source: @theflamingoandthefox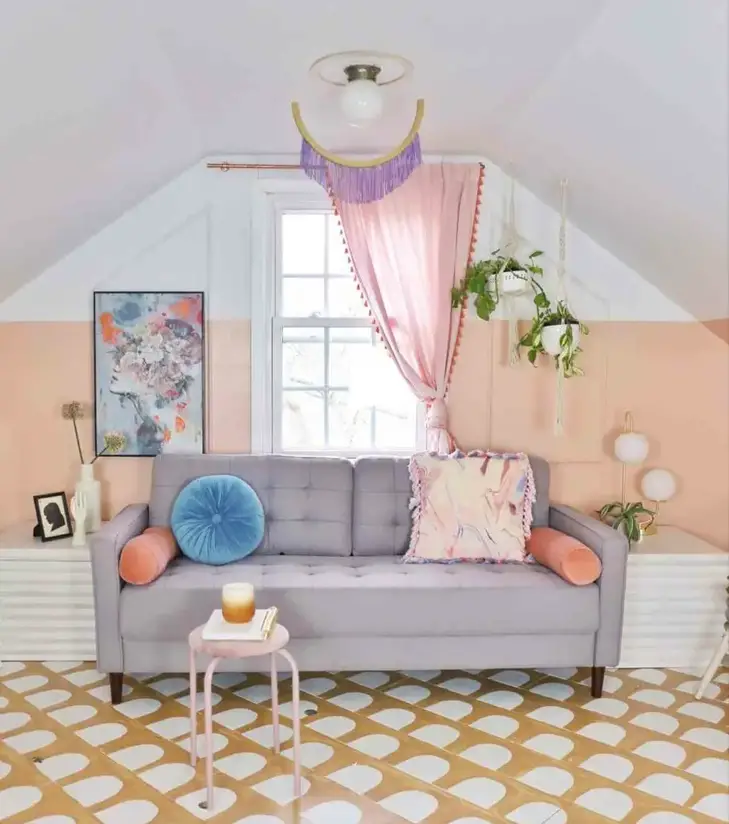 Source: houseonasugarhill.com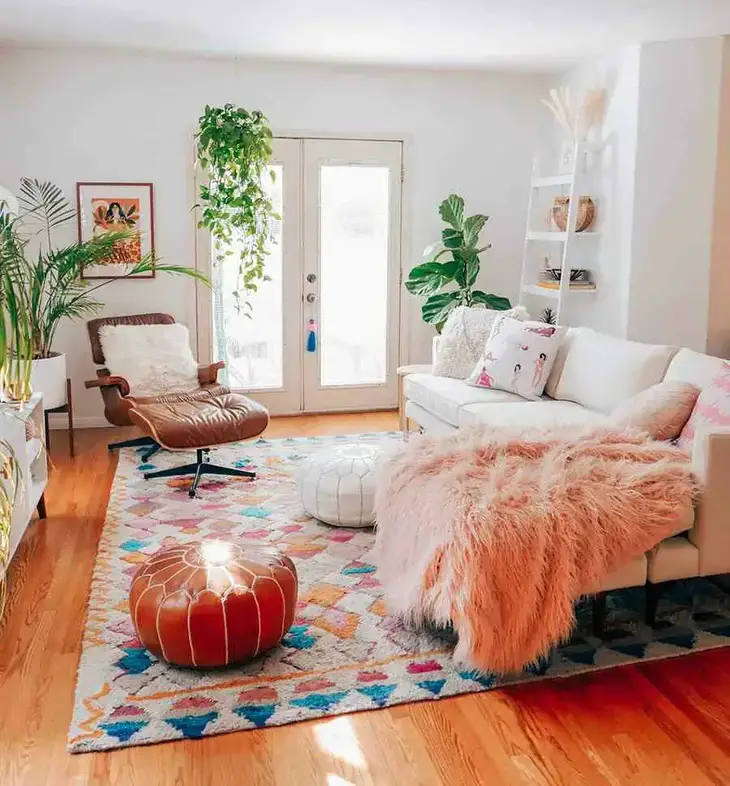 Source: erikacarlock.com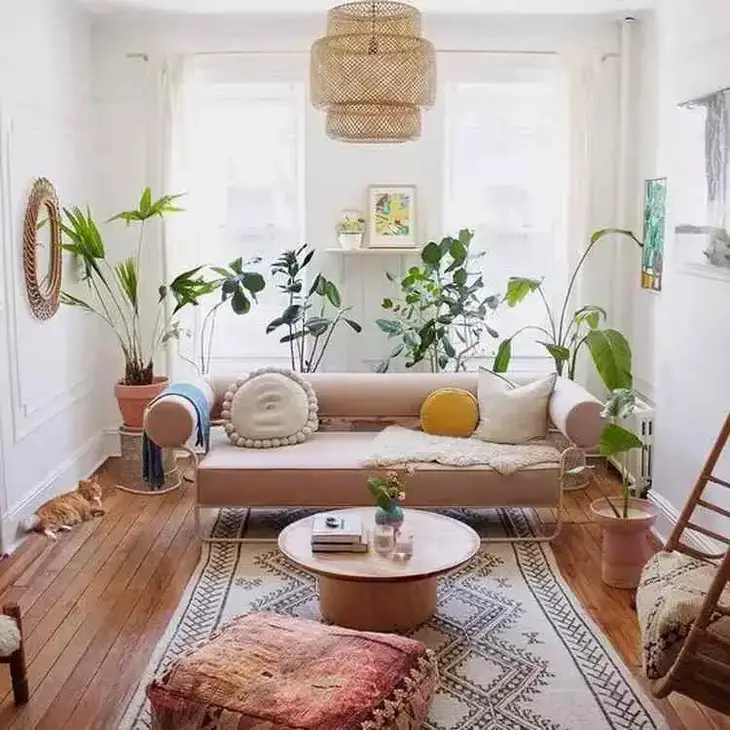 Source: Reserve Home/Instagram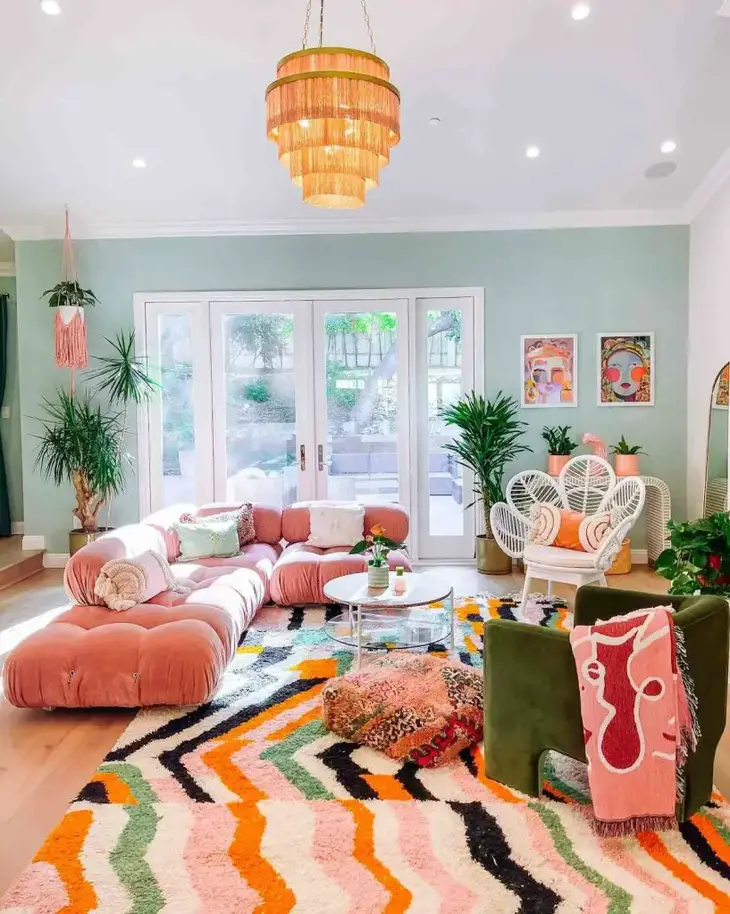 Source: dazeyla.com
Boho Living Room Ideas on A Budget
Creating a bohemian-inspired living room doesn't have to drain your wallet. With a little ingenuity and a budget-conscious mindset, you can transform your space into a boho oasis that reflects your unique style.
Here are 13 budget-friendly boho living room ideas that will infuse your space with warmth, charm, and a touch of eclectic beauty.
From cozy floor pillows to vibrant wall hangings, these ideas will help you create a bohemian haven without breaking the bank. Let your creativity flow and embrace the boho spirit as you bring these affordable ideas to life in your living room.
#1. Boho Floor Pillows
Add a touch of boho chic to your living room with cozy floor pillows. These versatile cushions not only provide extra seating options for your guests but also bring a laid-back and relaxed vibe to your space.
Look for floor pillows in vibrant colors and patterns that resonate with your personal style. You can even mix and match different sizes and textures to create a captivating bohemian corner in your living room.
#2. A Fun and Colorful Rug
A rug is like a piece of art for your floor, and it can instantly transform the ambiance of your living room. Opt for a fun and colorful rug with intricate patterns to infuse your space with boho charm.
Whether you choose a Persian rug or a Moroccan-inspired design, make sure it complements the overall color scheme of your room. A bold rug can be a statement piece that ties the entire room together.
#3. Macrame Hanging Shelves
Macrame hanging shelves are not only practical but also serve as eye-catching boho decor. These handcrafted beauties add a touch of texture and whimsy to your living room while providing a stylish storage solution.
You can display your favorite plants, books, or trinkets on these shelves, turning them into captivating focal points that reflect your boho sensibilities.
#4. Colorful Throw Blankets
Cozy up your living room with colorful throw blankets that embrace the bohemian spirit. Choose blankets with bold patterns, fringe details, or tassels to add visual interest to your seating areas.
Drape them over your sofa, armchairs, or even hang them on a decorative ladder for an effortlessly boho look. These throw blankets not only keep you warm but also add a pop of color and texture to your living space.
#5. Greenery Wall Hangs
Plants are an essential element of bohemian decor, and they bring life and freshness to any space. To incorporate plants into your living room on a budget, consider greenery wall hangs.
These creative displays feature a variety of plants arranged on a wooden board or macrame hangers, creating a captivating living art installation. From trailing vines to lush ferns, the possibilities are endless. Hang them near windows or in empty corners to create a serene and bohemian oasis.
#6. Fun Mirrors
Mirrors are not only functional but also serve as stylish boho decor pieces. Look for mirrors with interesting shapes and frames to add a touch of whimsy and intrigue to your living room.
Whether it's a sunburst mirror, a vintage-inspired piece, or a mosaic design, a unique mirror can become a focal point on your wall while adding depth and light to your space.
The reflective surface of mirrors also helps create the illusion of a larger room, making them a practical and visually appealing choice for your boho living room.
#7. Aquaponic Plants
Combine your love for boho decor and sustainable living by incorporating aquaponic plants into your living room. Aquaponics is a system that combines hydroponics (growing plants in water) with aquaculture (keeping aquatic animals).
It creates a symbiotic relationship where the waste produced by the fish fertilizes the plants, and the plants, in turn, purify the water for the fish. By setting up a small aquaponics system in your living room, you can grow fresh herbs or small vegetables while adding a unique and eco-friendly element to your bohemian space.
#8. Macrame Chair
A macrame chair is not only a comfortable seating option but also a stunning boho decor piece. These intricately woven chairs add a touch of bohemian elegance to your living room while providing a cozy spot to relax and unwind.
Hang a macrame chair from the ceiling using a sturdy hook or place it in a corner with a stand. Add a soft cushion and a throw blanket for extra comfort, and you'll have a captivating boho sanctuary within your living room.
#9. Pom Pom Pillows
Pom pom pillows are playful and delightful additions to any boho-inspired living room. These soft and colorful pillows adorned with fluffy pom poms add a whimsical touch to your seating areas.
Choose pillows in various sizes and mix and match different patterns and textures to create an inviting and eclectic arrangement.
These pom pom pillows will not only provide comfort but also infuse your space with a cheerful and carefree boho vibe.
#10. Natural Poof Footrest
A natural poof footrest is a versatile and budget-friendly boho decor item that serves multiple purposes. It can be used as a footrest, an extra seat for guests, or even as a small side table.
Look for poofs made of natural materials such as jute, woven grass, or organic cotton. These sustainable materials not only add texture and warmth to your living room but also align with the bohemian philosophy of embracing nature in your space.
#11. Candles
Candles create a cozy and intimate ambiance that perfectly complements the boho style. Look for candles in unique holders or opt for scented candles with earthy or floral fragrances.
Place them on coffee tables, shelves, or even in fireplace mantels to add a soft and enchanting glow to your living room. The flickering candlelight will create a serene and inviting atmosphere, enhancing the bohemian charm of your space.
#12. Tassel Garlands
Tassel garlands are a delightful and affordable way to add color and texture to your boho living room. These garlands, made of colorful tassels or yarn, can be draped across shelves, mirrors, or walls to create a playful and festive atmosphere.
You can even make your own tassel garland using leftover yarn or fabric scraps, adding a personal touch to your boho decor. Let your creativity flow and experiment with different colors and lengths to create a captivating display.
#13. Rustic and Functional Wall Accents
Rustic wall accents not only add character but also serve as functional boho decor elements. Look for vintage-inspired hooks, shelves made of reclaimed wood, or unique wall hangings that incorporate natural materials such as driftwood or woven baskets.
These rustic accents can be used to display your favorite boho accessories, such as hats, dreamcatchers, or small potted plants. They not only add a touch of authenticity to your living room but also provide practical storage and organization solutions. Get creative with the arrangement and mix different textures and shapes to create an eye-catching focal point on your wall.
Conclusion
In conclusion, boho living room ideas provide a unique and inviting approach to interior design that emphasizes individuality, warmth, and a connection with nature. These creative concepts allow homeowners to create a truly one-of-a-kind space that reflects their personal tastes and values.
By incorporating elements such as colorful textiles, eclectic furniture, and a mix of materials, a boho living room can foster an atmosphere of relaxation, openness, and artistic expression.
Furthermore, the emphasis on sustainability and repurposing encourages a more mindful and eco-friendly approach to decorating. Ultimately, a boho living room embodies the perfect blend of comfort, style, and environmental consciousness, making it an ideal choice for those looking to create a space that truly feels like home.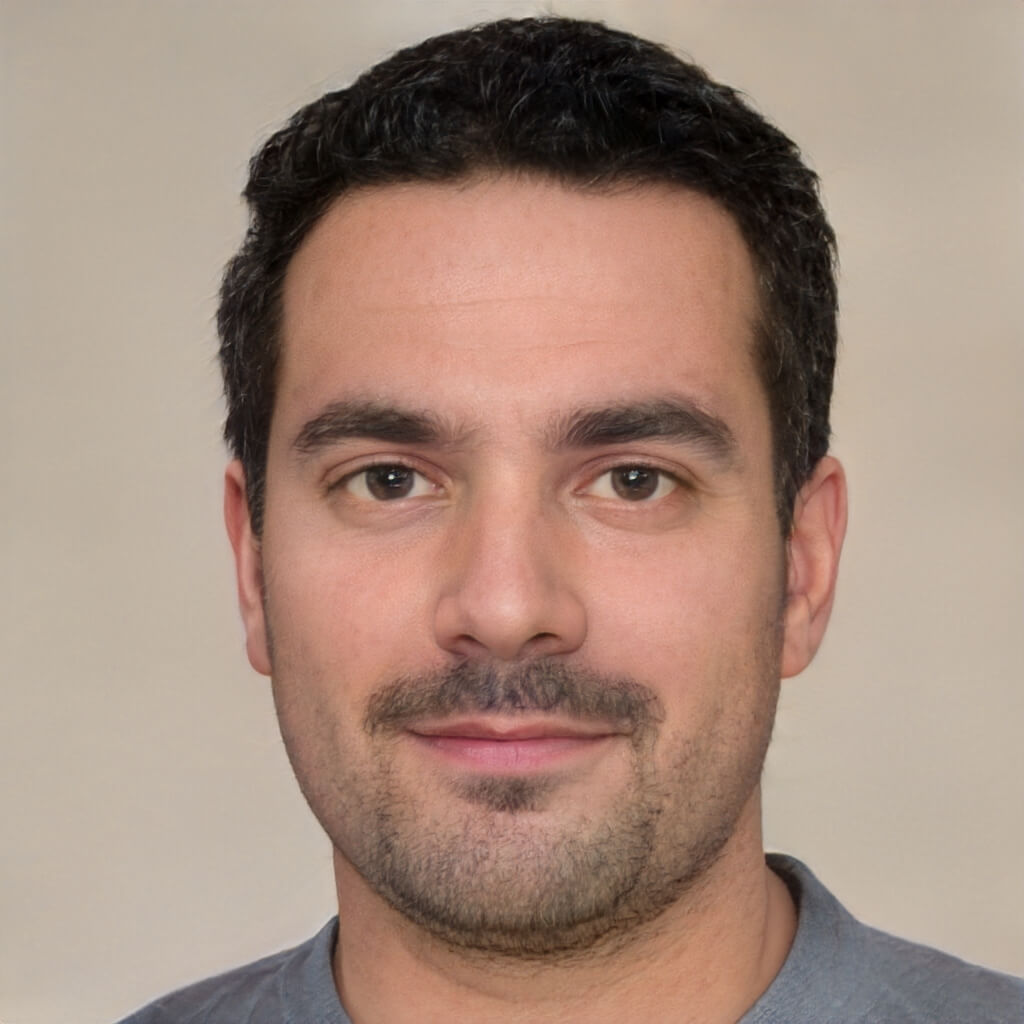 I'm a passionate home and garden enthusiast and the founder of Materialsix Home. With over 10 years of experience in the field, I've cultivated a deep love for all things related to home improvement, gardening, and interior design. Read more…