Ah, the alluring charm of Parisian living rooms. This phrase alone evokes an image of sipping coffee from an ornate porcelain cup, as the delicate morning sun seeps through lacy curtains. For many, achieving that perfect Parisian ambiance is the ultimate interior design goal.
You see, there's a certain je ne sais quoi to a Parisian living room. On one side of the coin, it's the timeless classic aesthetic. It takes us on a picturesque journey down the cobblestone lanes of bygone eras. It's the crystal chandeliers, rustic mirrors, and vintage sofas that look as if they've borne witness to countless stories and secrets.
On the flip side, we have the crisp, modern Parisian living room. This variation is a brilliant ode to mid-century modern aesthetics, dabbling in warm hues that playfully contrast the neutral palette typical of French interiors. Here, simplicity is key, and elegance is never compromised.
Regardless of the approach, one thing remains clear: Parisians have an innate ability to infuse historical resonance into their living room décor. Whether it's a grand heirloom or a flea-market find, each piece weaves a narrative thread that forms a tapestry of personal history.
Crafting a Parisian-style Living Room at Home
If you're yearning for a taste of Paris but aren't quite ready to go full vintage, there's a myriad of ways to incorporate the Parisian ethos into your existing décor. A delicate balance between antique and modern, a touch of the bohemian and a dash of the unexpected – that's your key to a successful Parisian-style living room. So, let's embark on a visual tour of some of the most captivating Parisian living room designs and explore how to recreate that 'Joie de Vivre' in your own space.
Parisian Living Rooms: A Curated Collection
As we delve deeper into the world of Parisian living rooms, let's draw inspiration from the most captivating examples. From these, you can handpick elements that resonate with your aesthetic sensibilities and carve out your unique Parisian haven. After all, it's all about making your space feel like home, but with a Parisian twist!
Wood Coffee Table And Bohemian Floor Poofs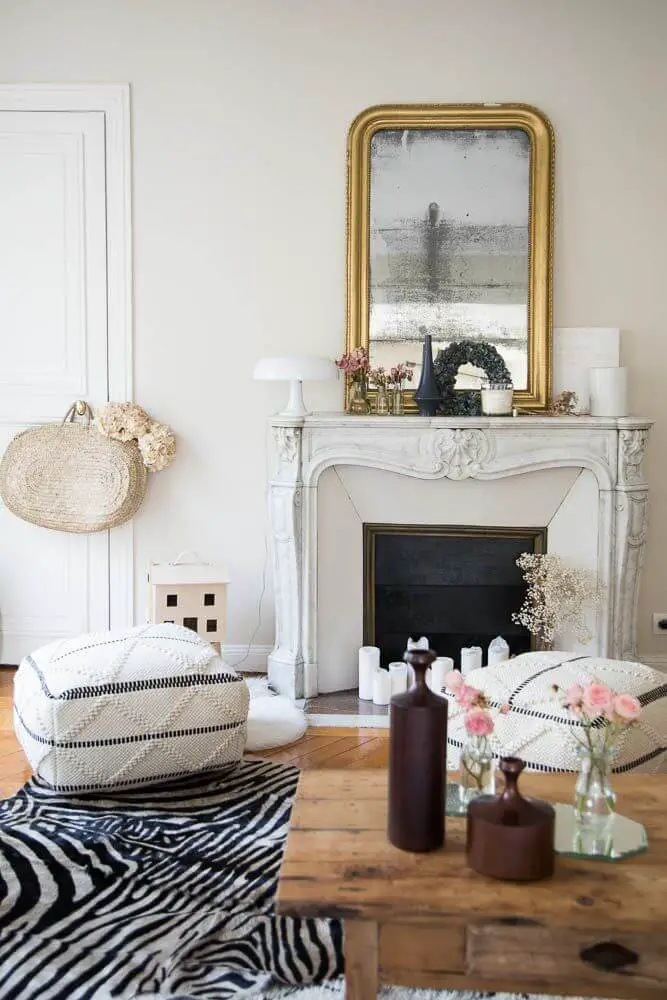 Mustard Yellow Sofa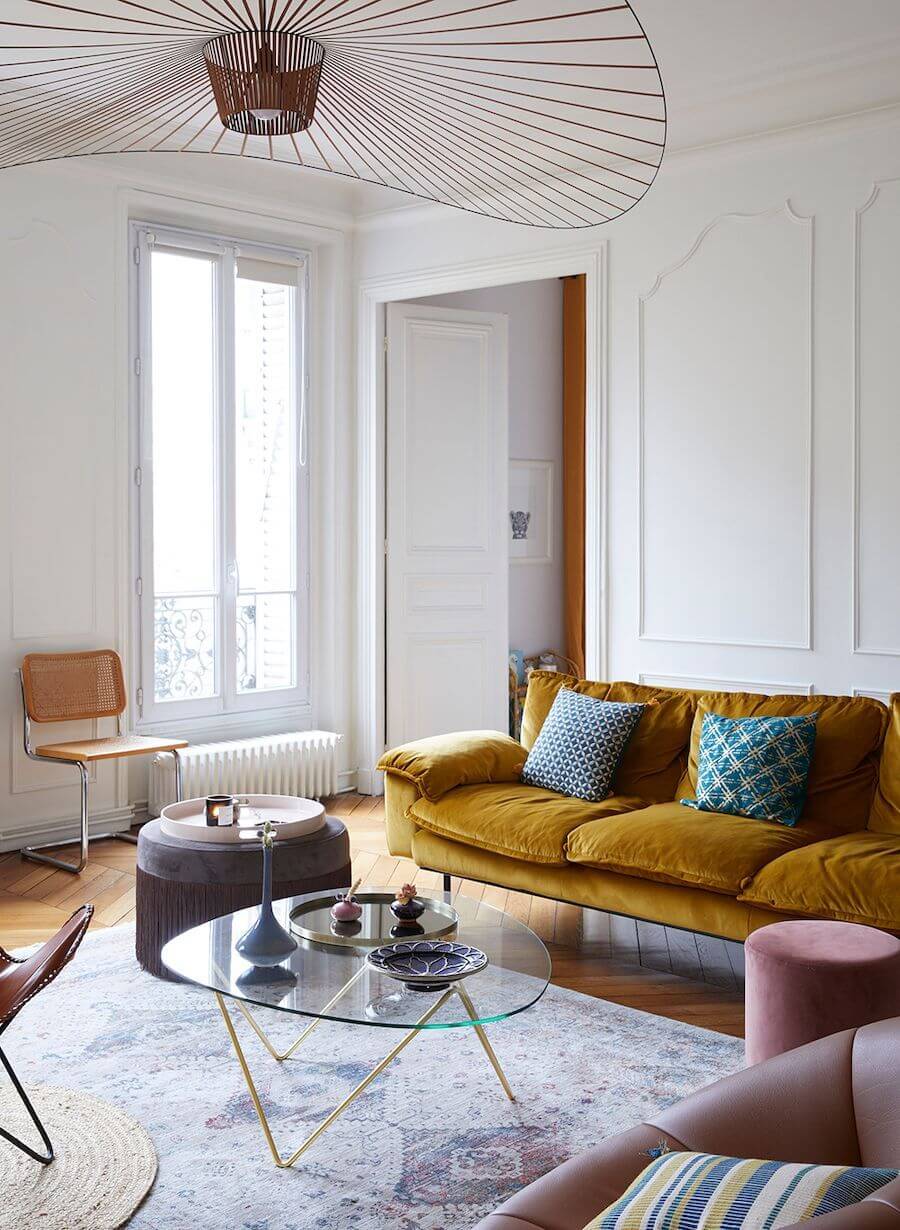 Parisian White Sofa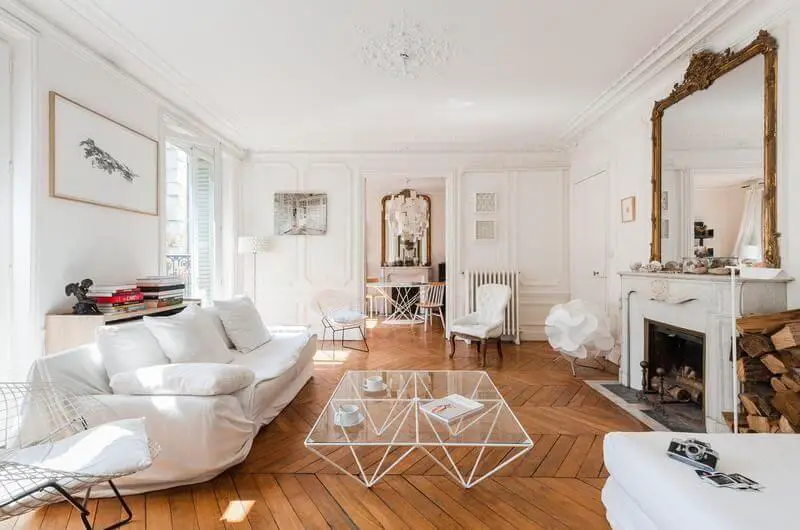 Mid-Century Modern Purple Accent Chair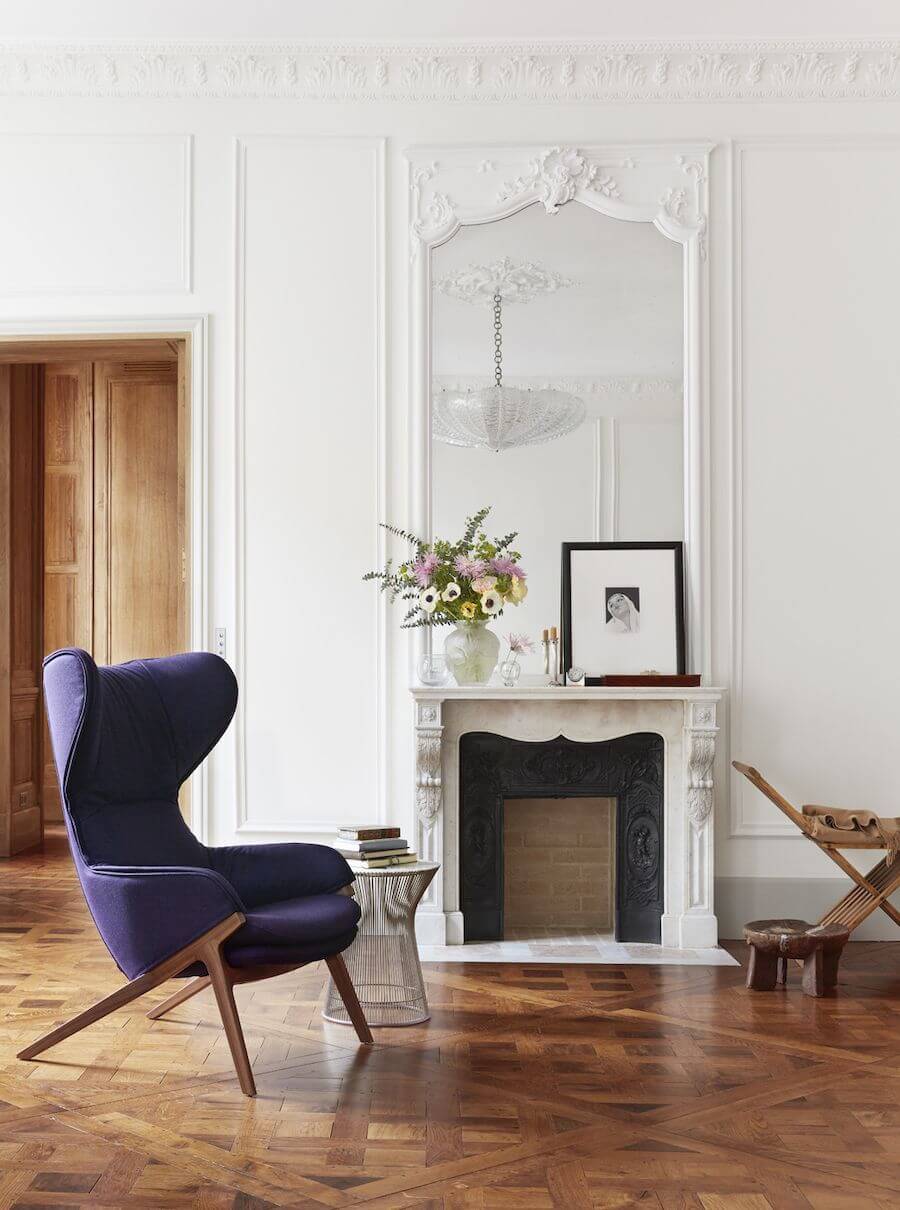 Velvet Sofa And Mid-Century Rug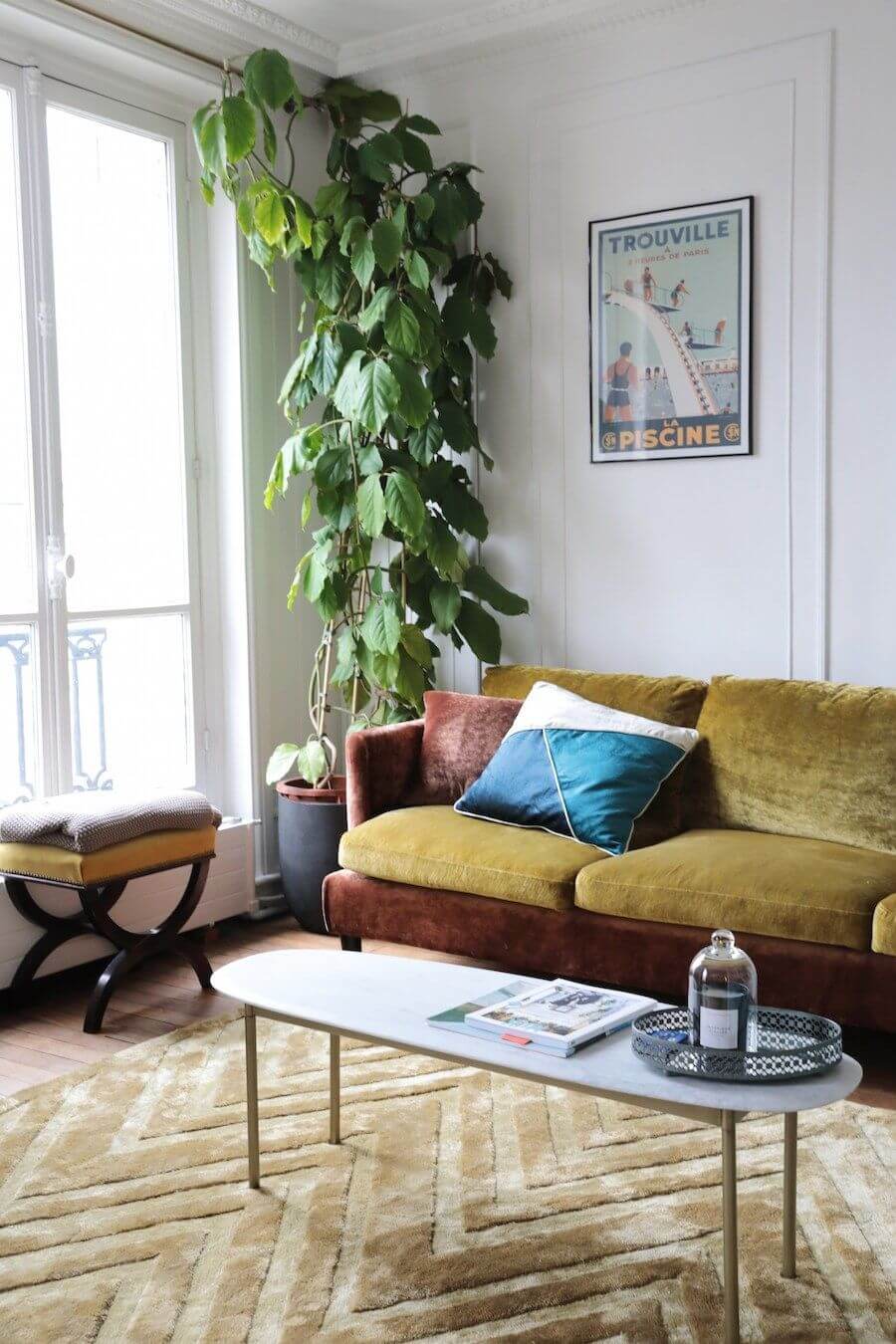 Two White Accent Chairs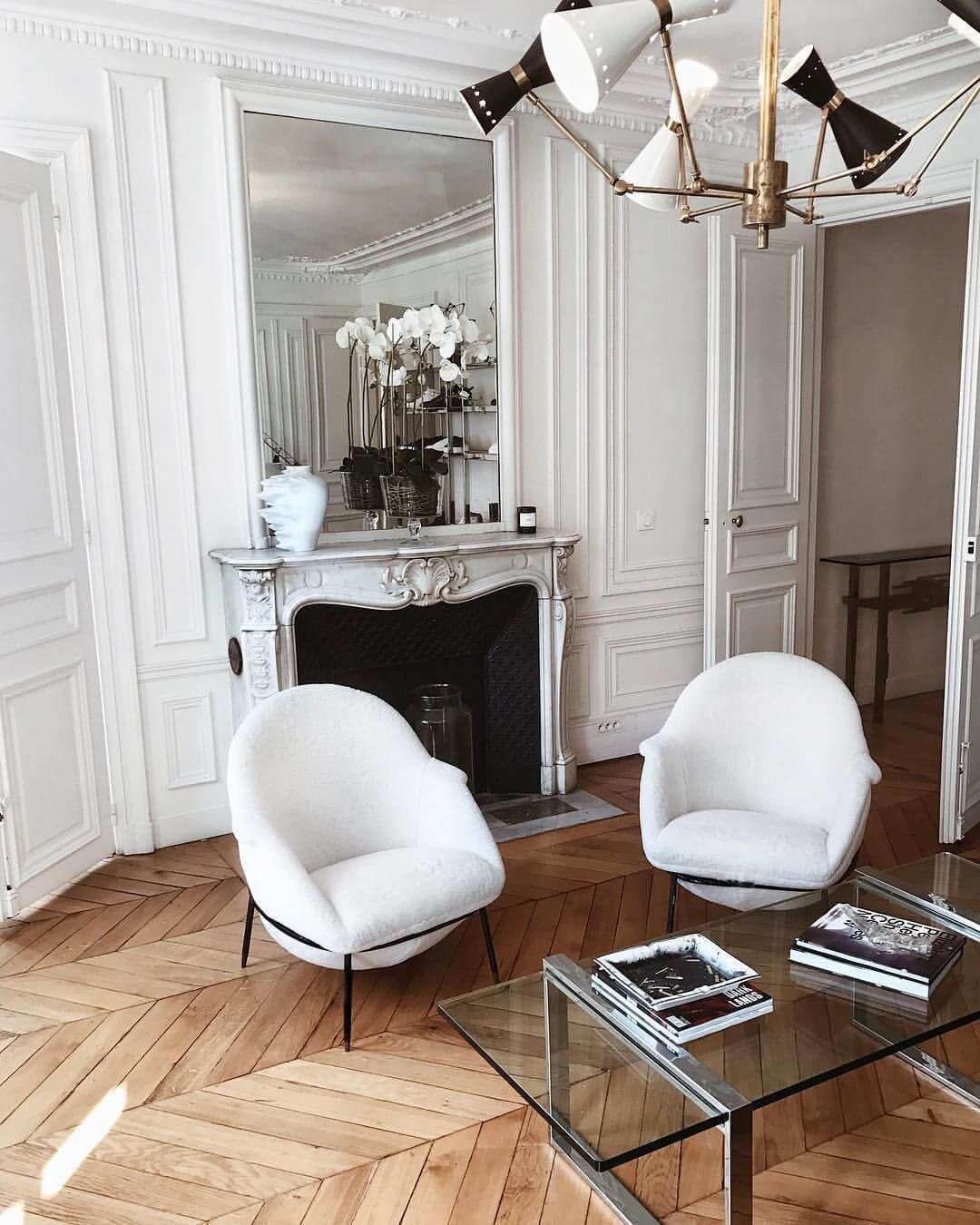 Parisian Living Room With Tv On Easel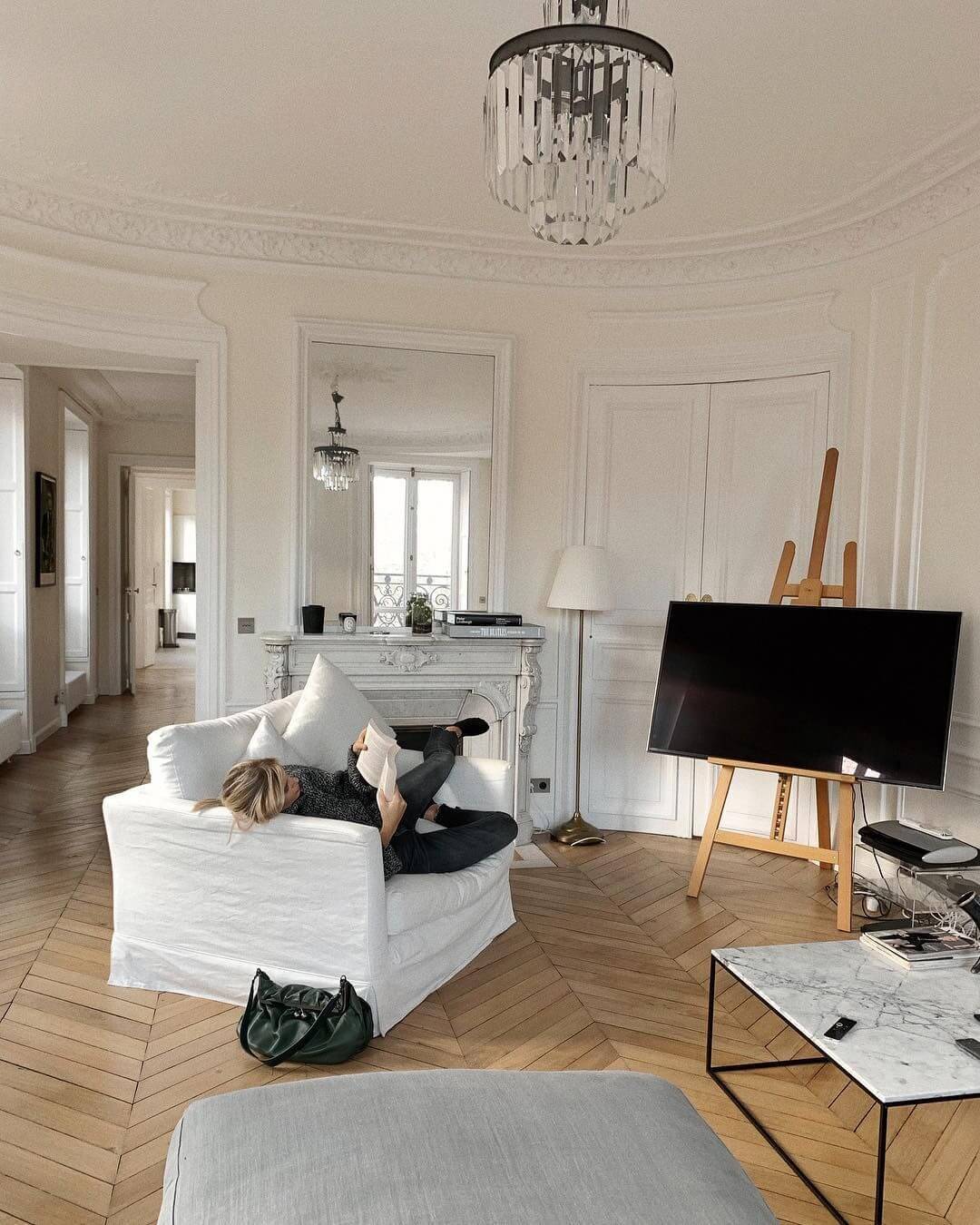 Mid Century Modern Style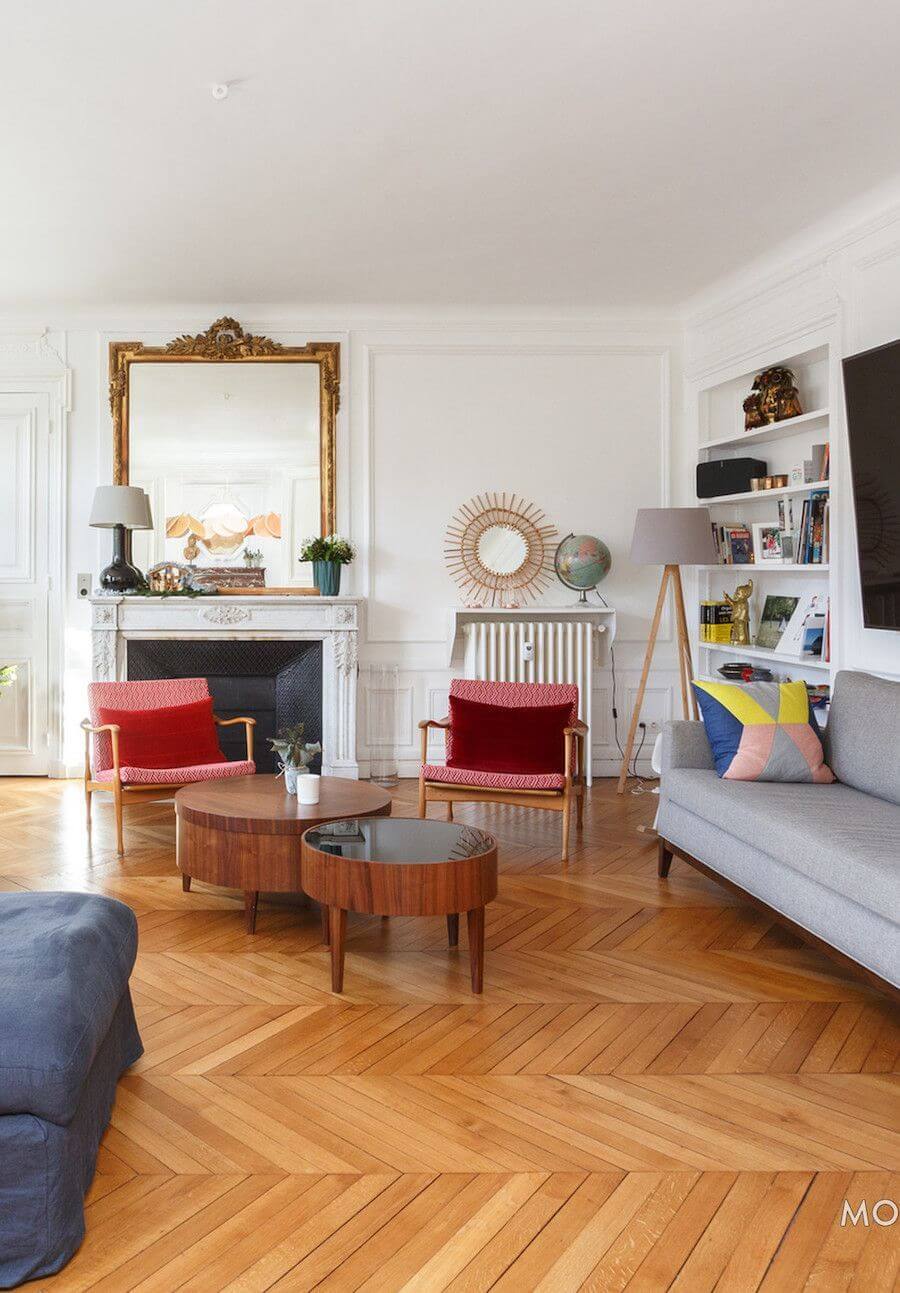 Parisian Living Room Turquoise Walls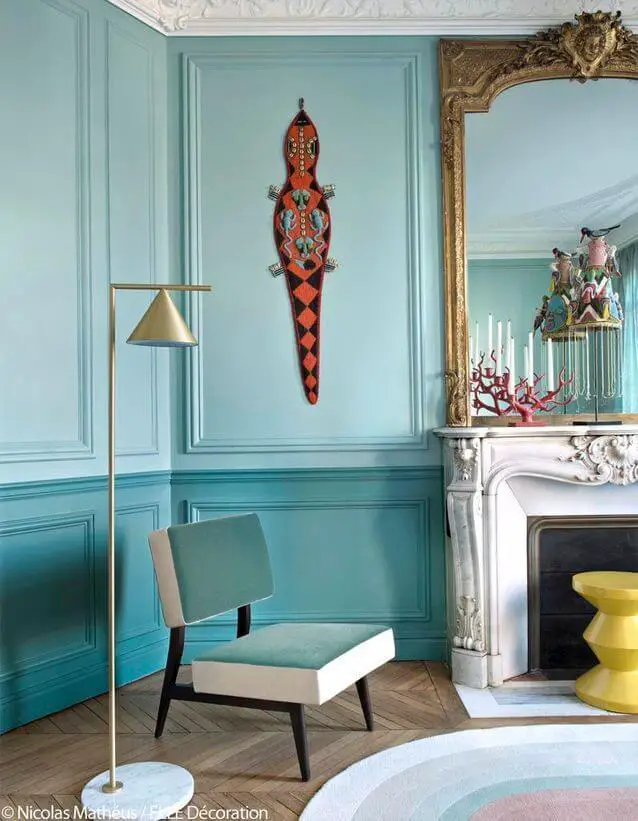 Red Leather Accent Chair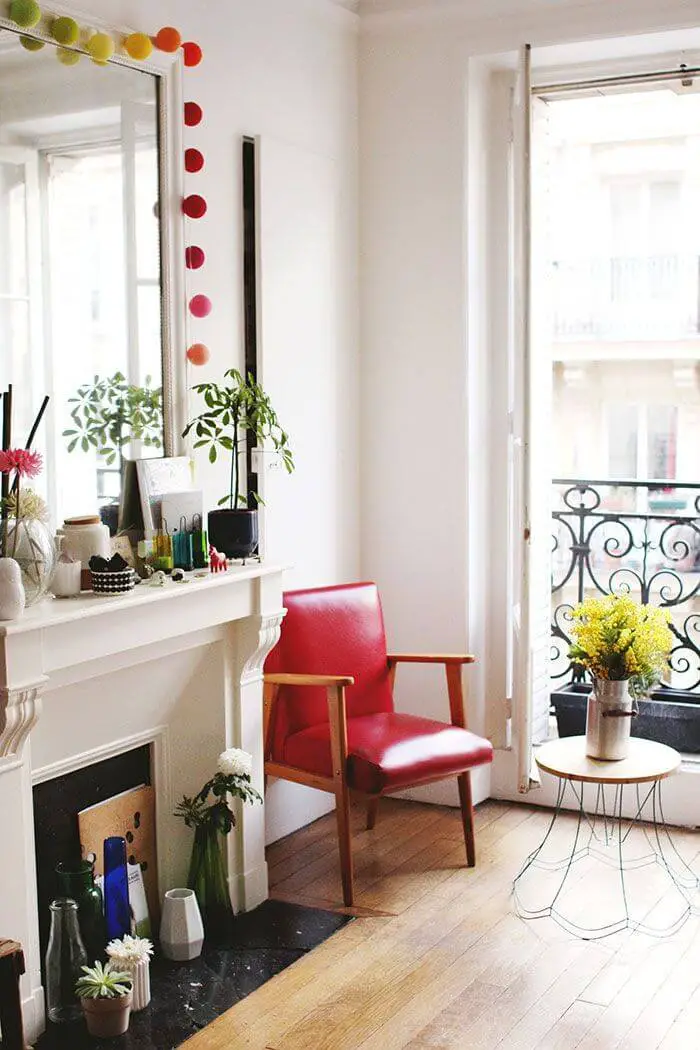 Marble Coffee Table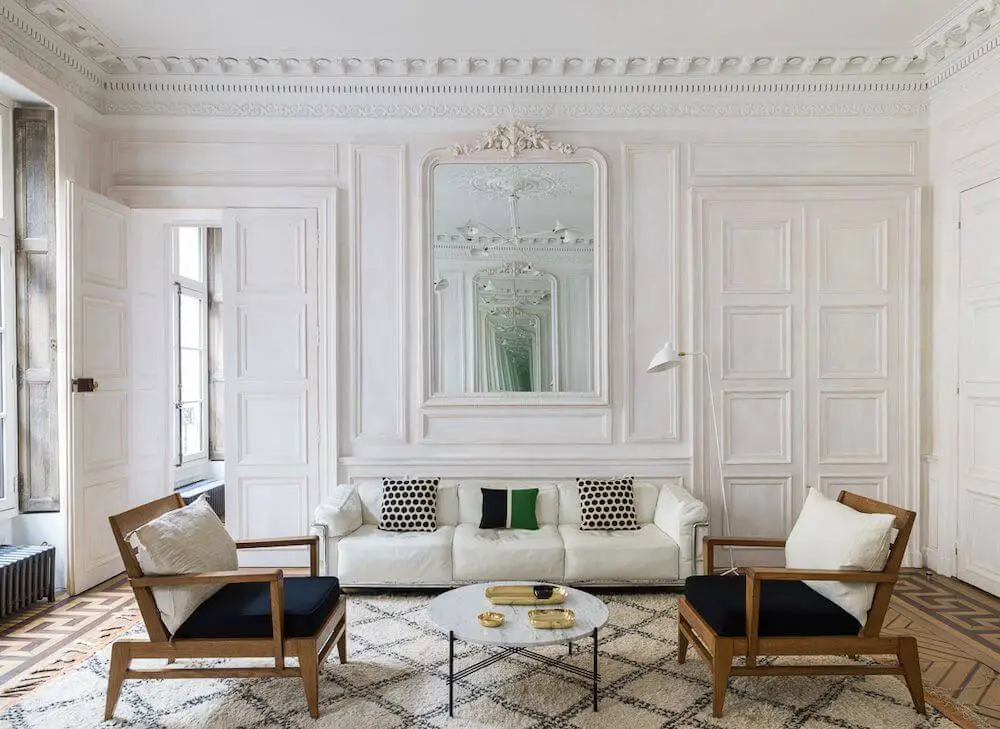 Green Walls And Mustard Yellow Sofa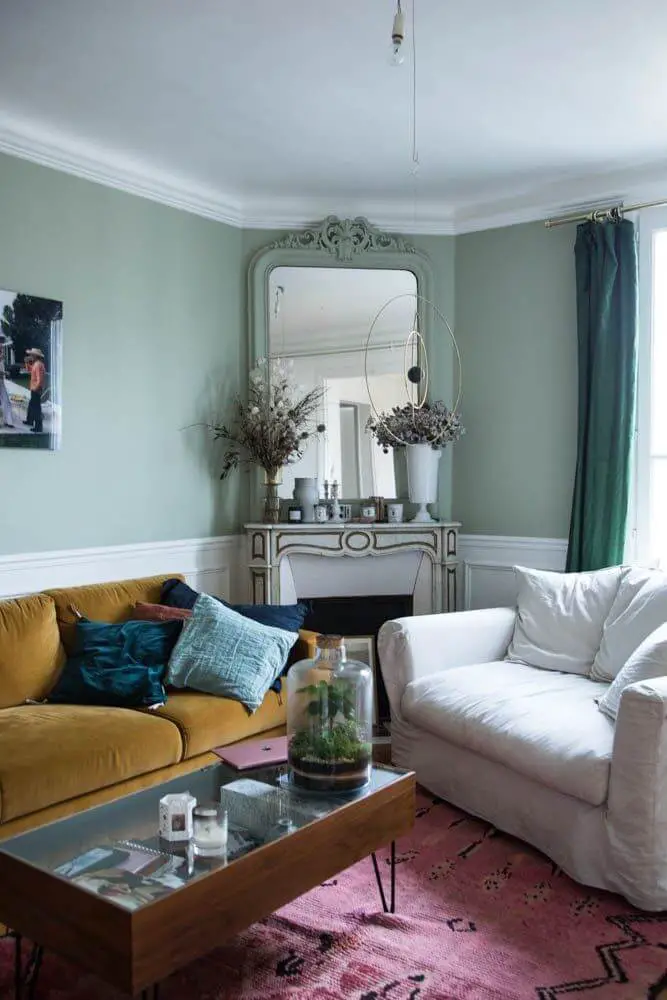 Mustard Yellow Sofa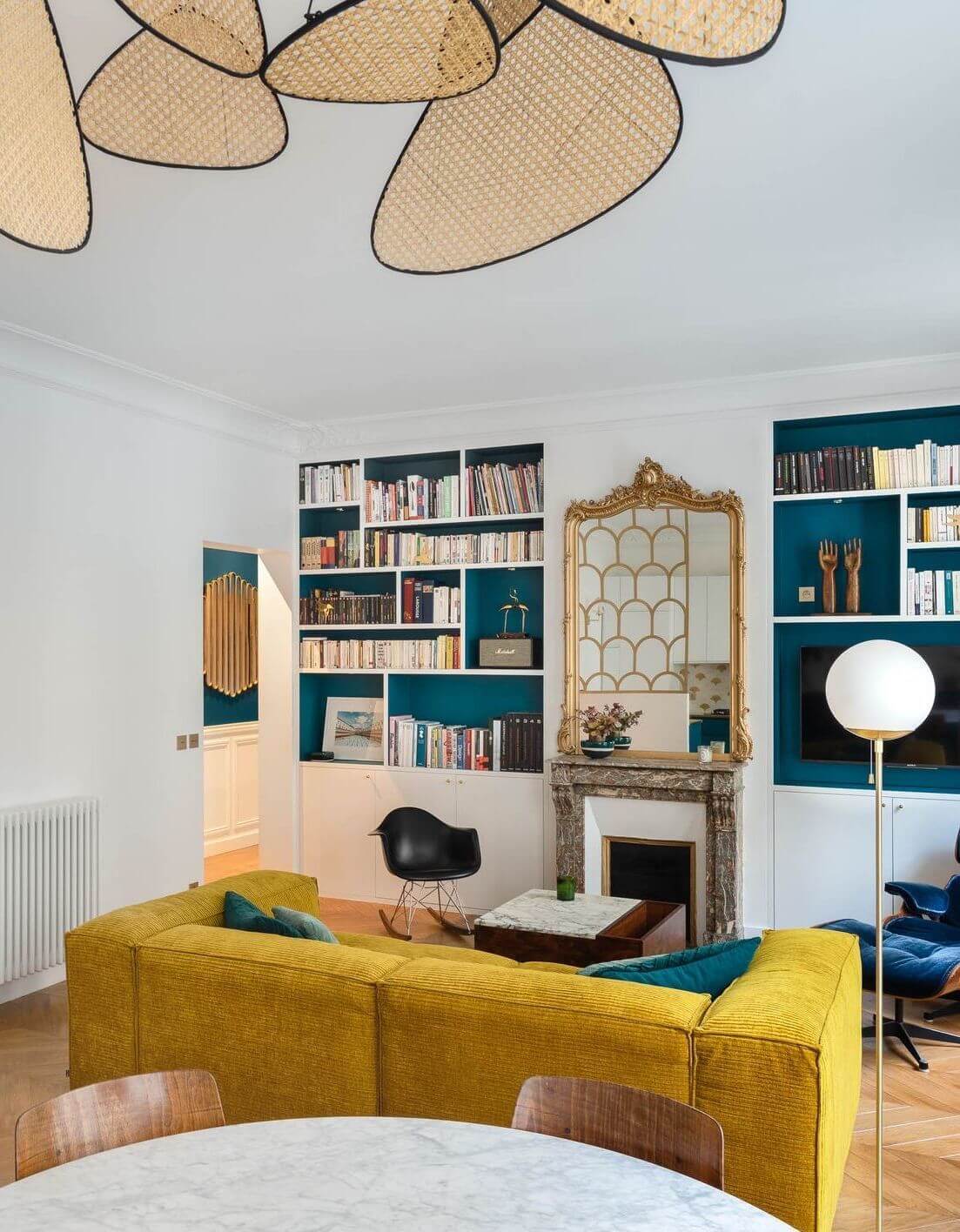 Mid Century Modern Rug And Furniture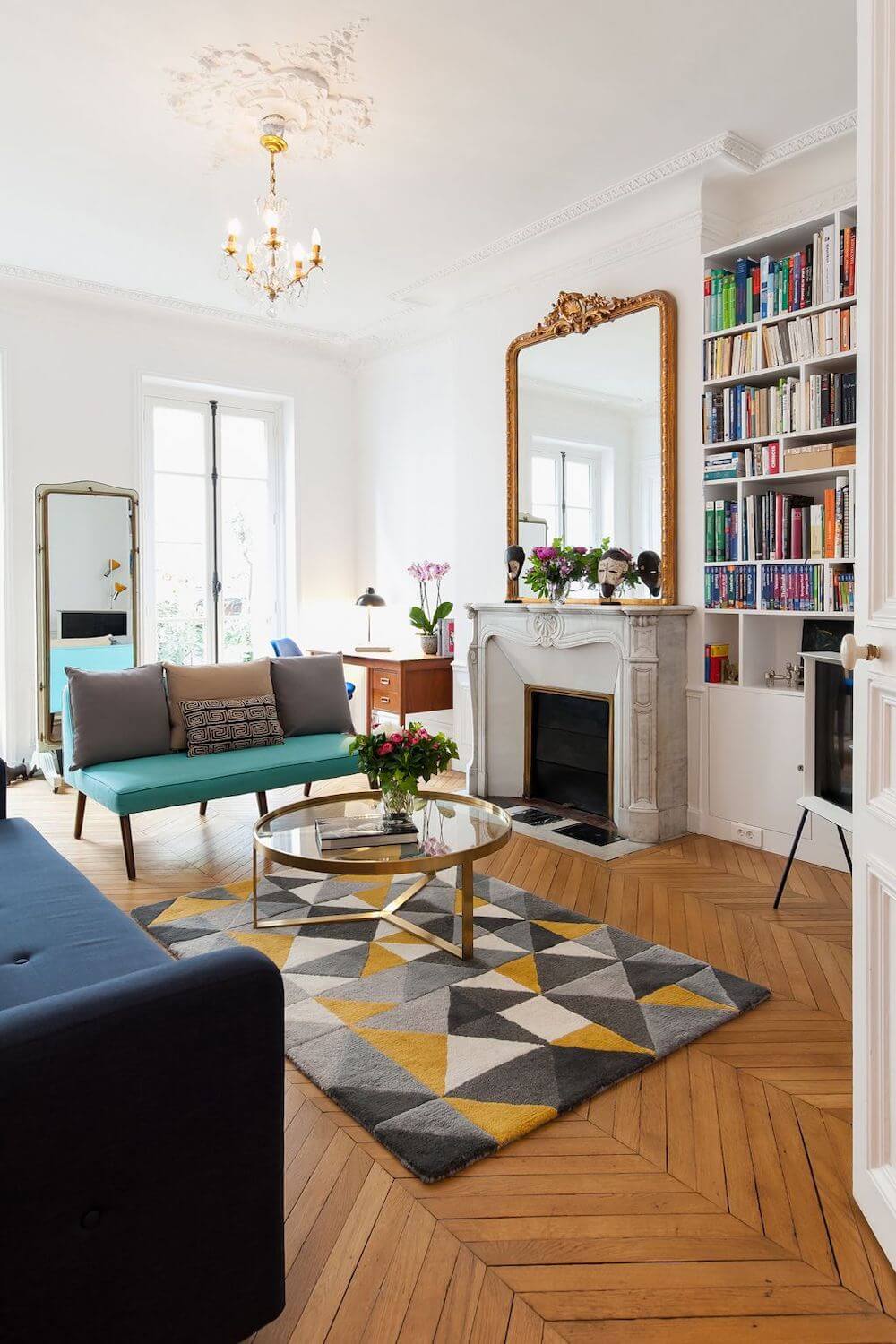 Modern Black Pendant Light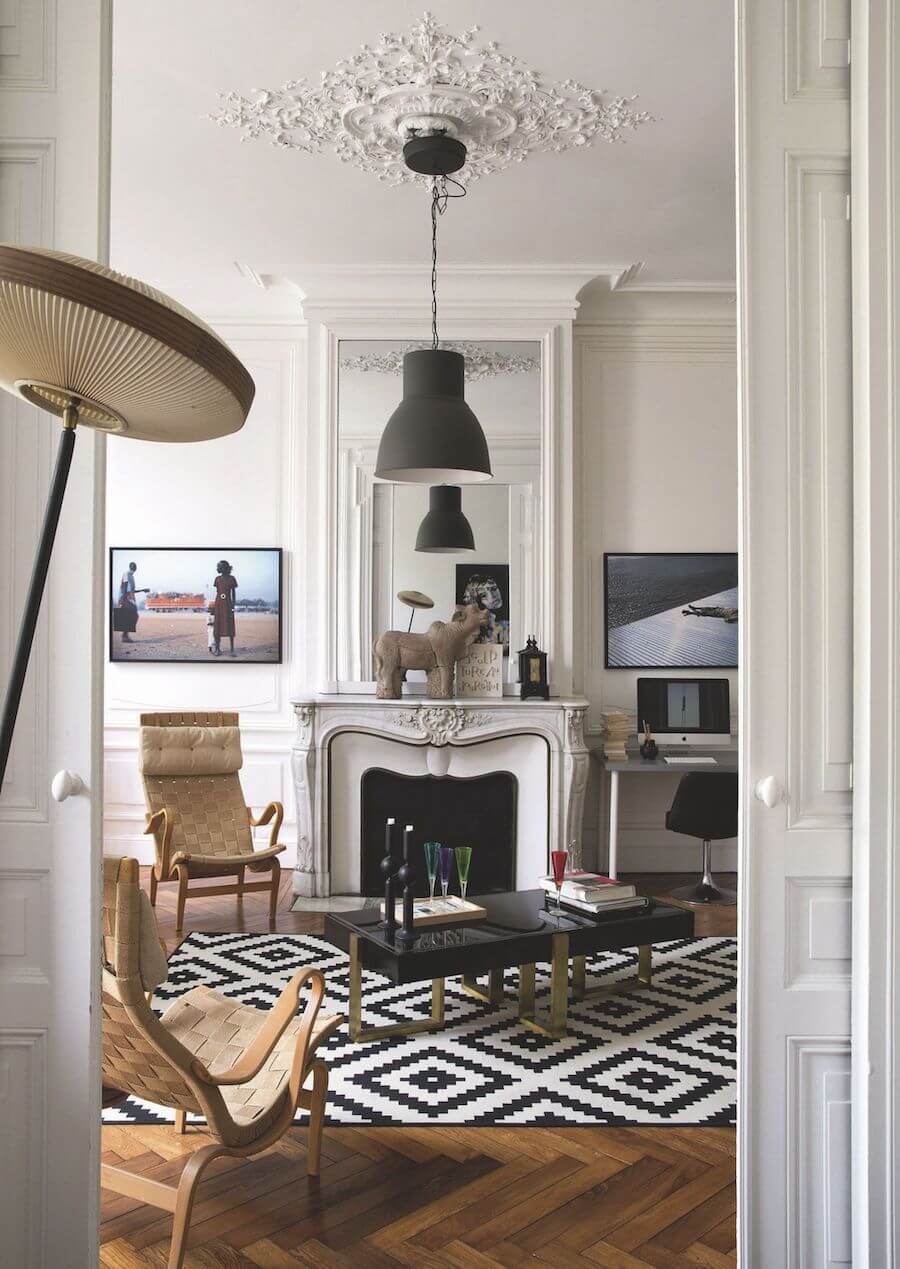 Modern Accent Chairs And Marble Fireplace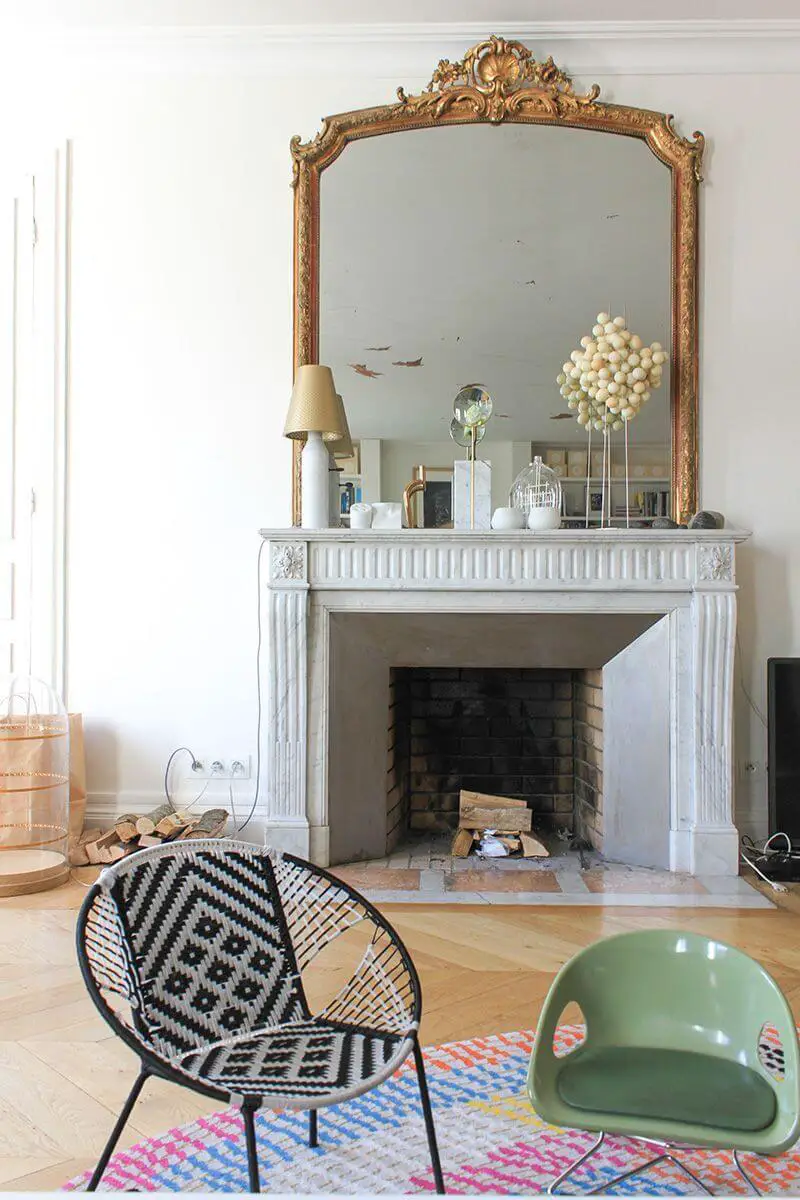 Parisian Living Room With Mirror Coffee Table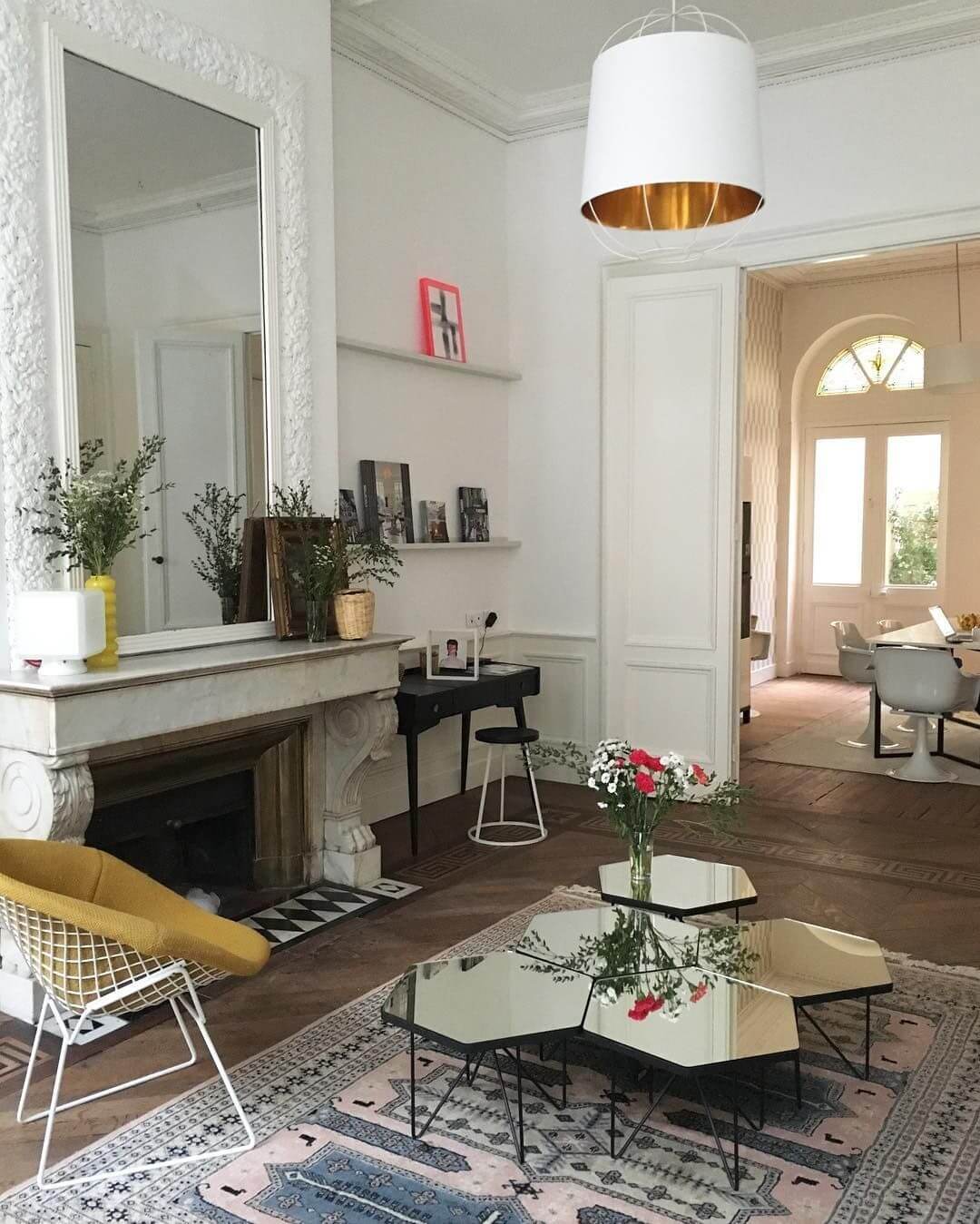 Gray Sofa – Parisian Living Room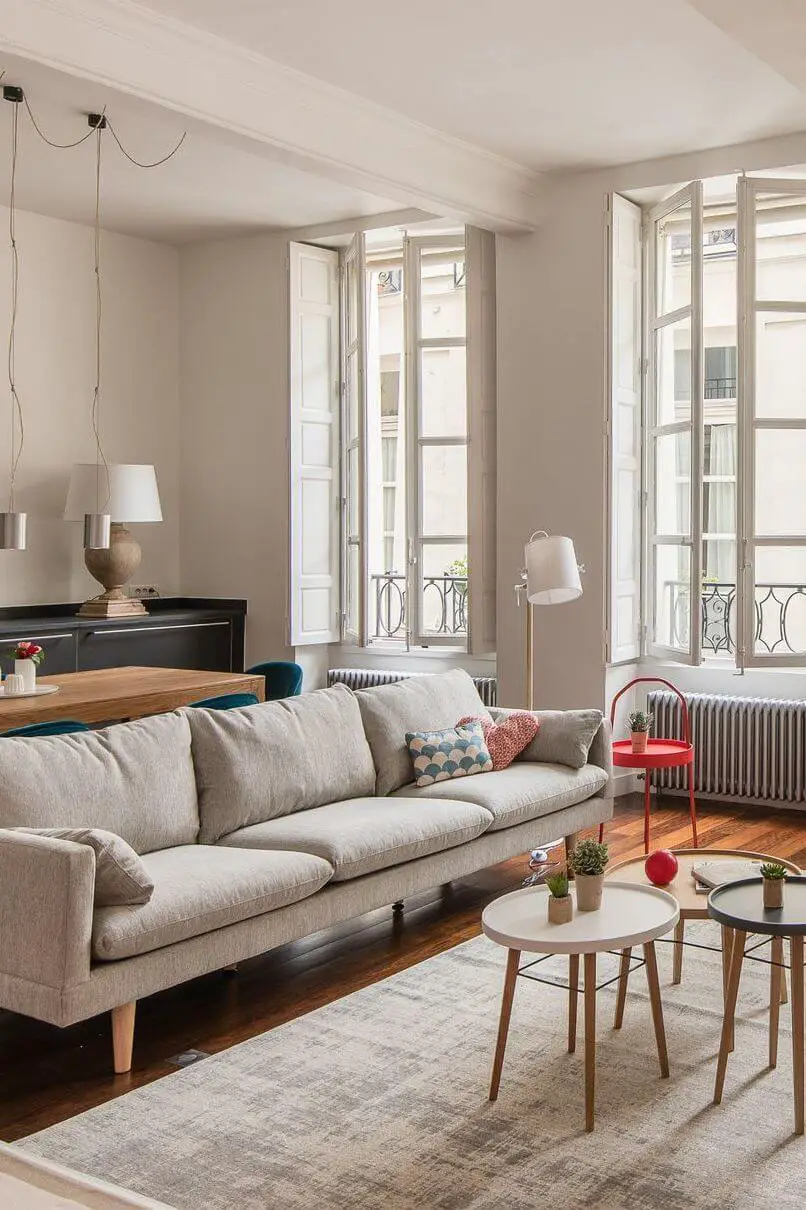 Mid Century Cabinet Storage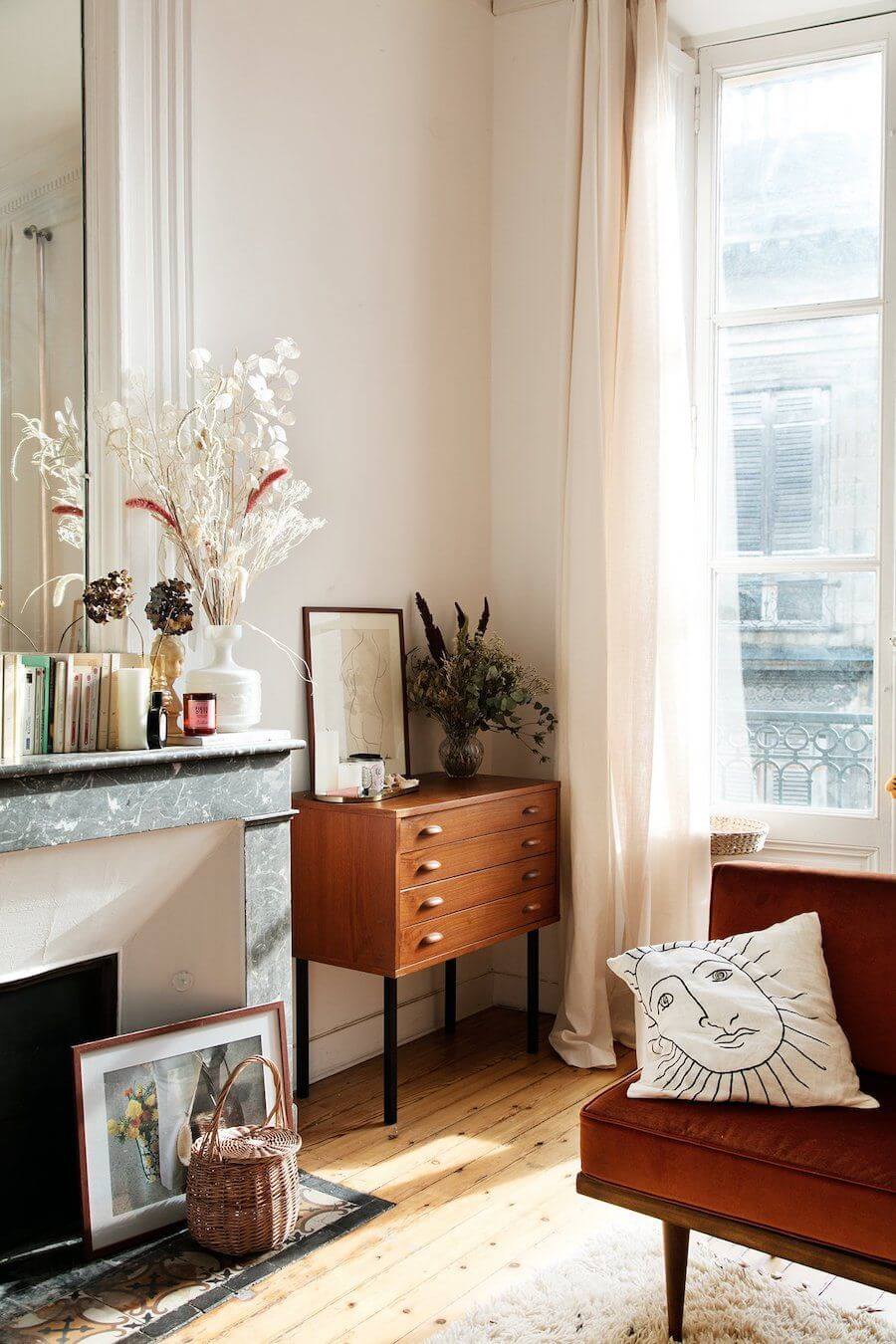 Modern Mustard Yellow Sofa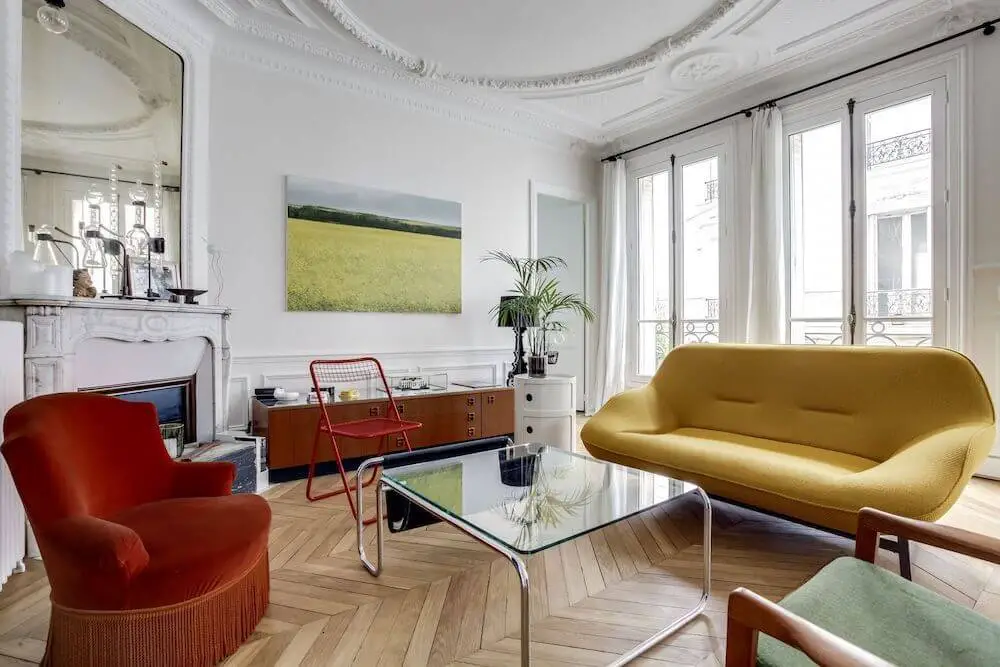 Coffee Table And White Slipcovered Accent Chair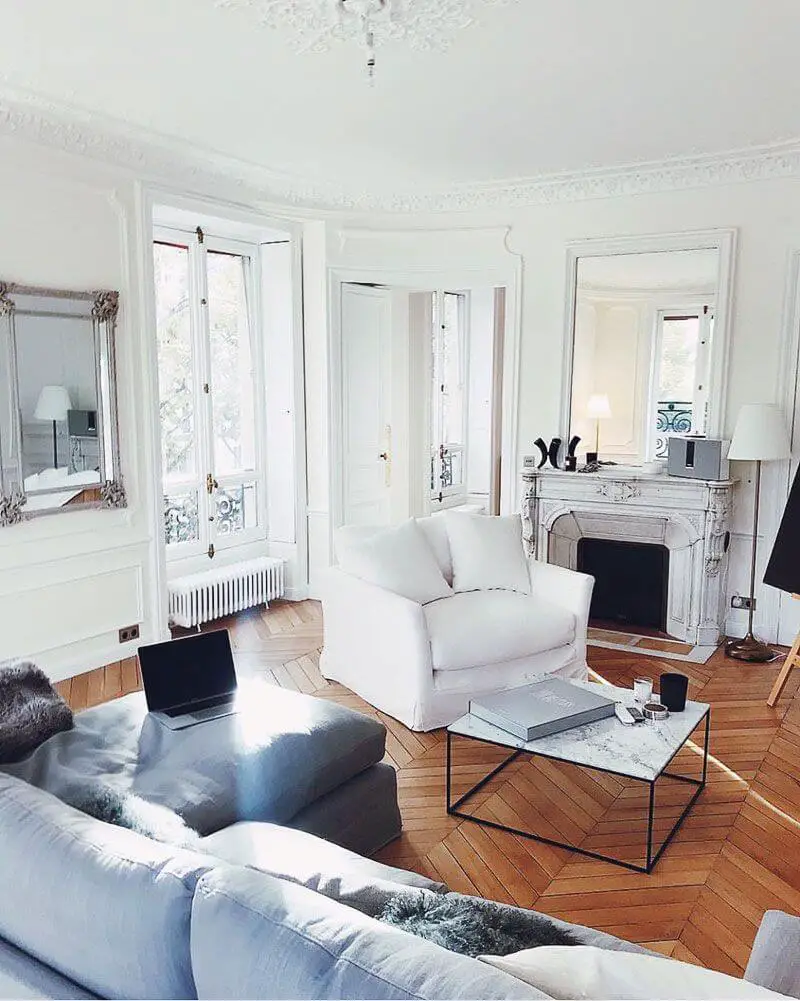 Parisian Living Room With Gray Sofa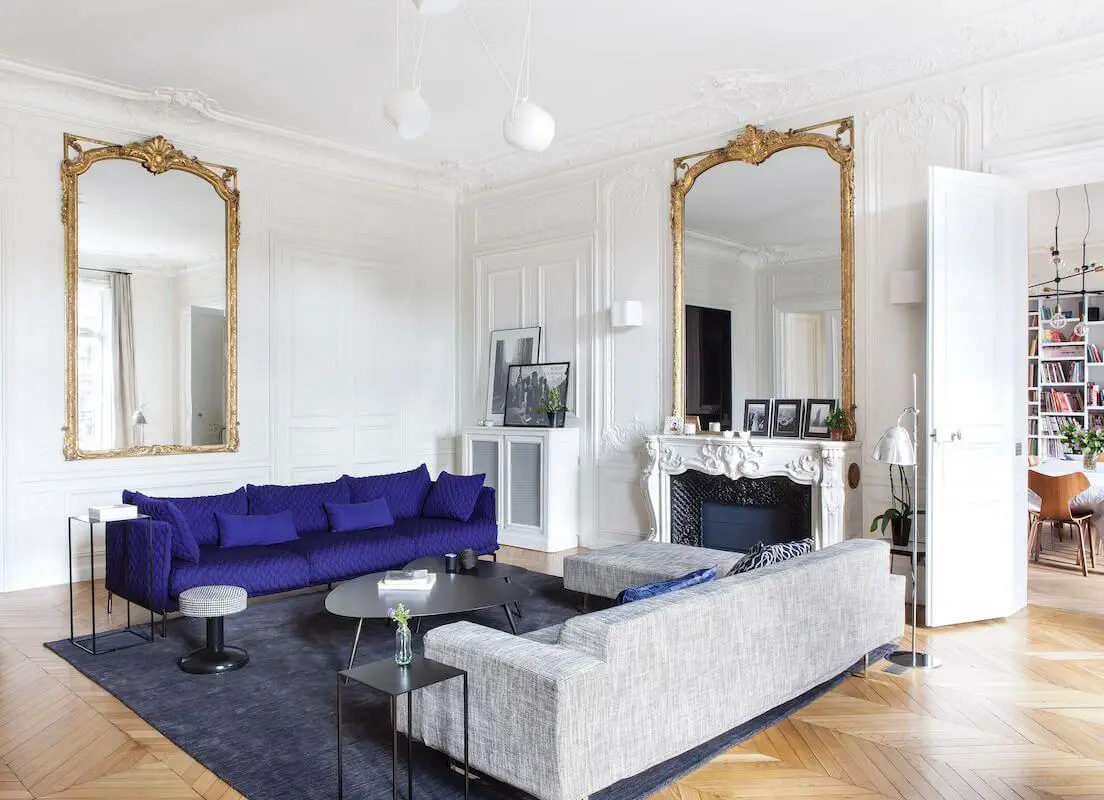 Leather Butterfuly Chair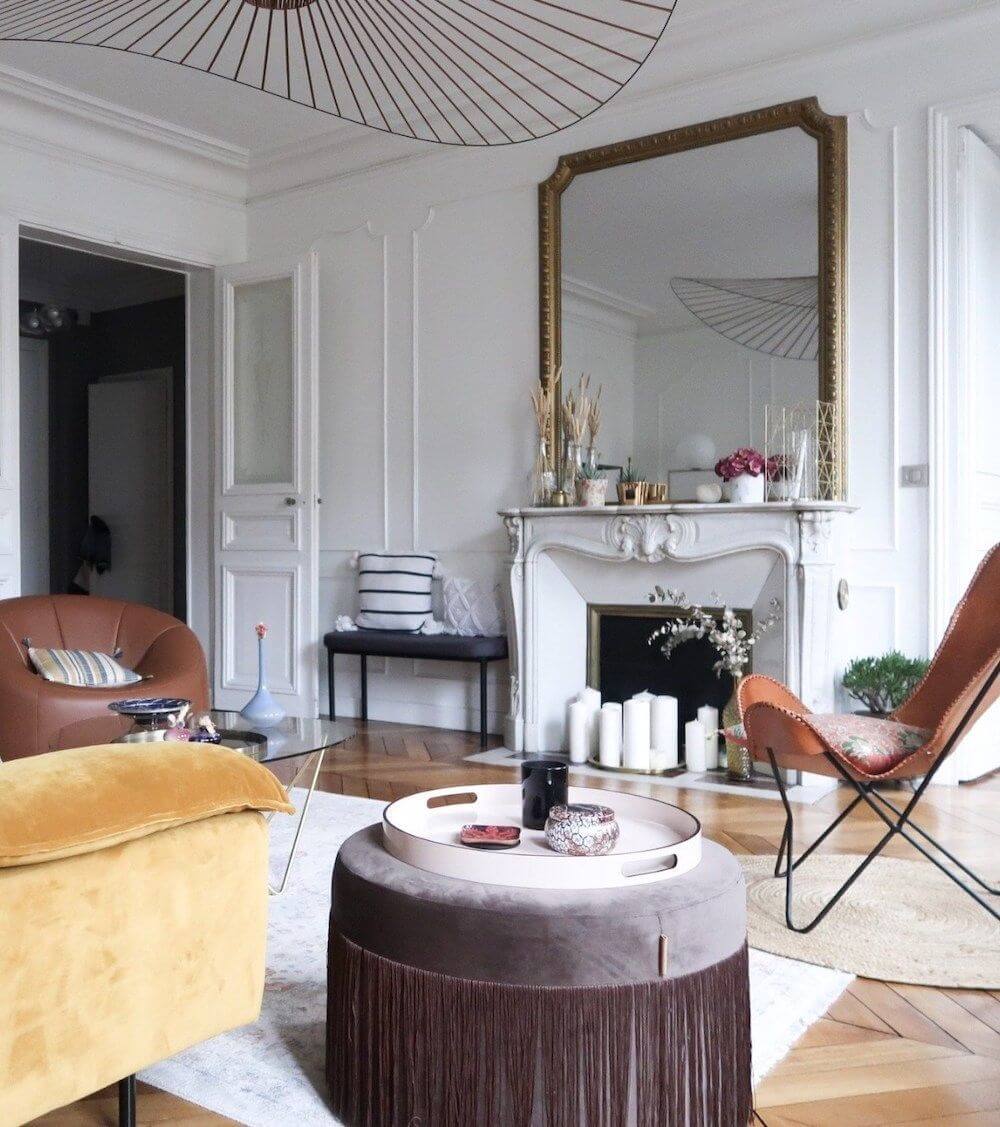 Mid Century Modern Furniture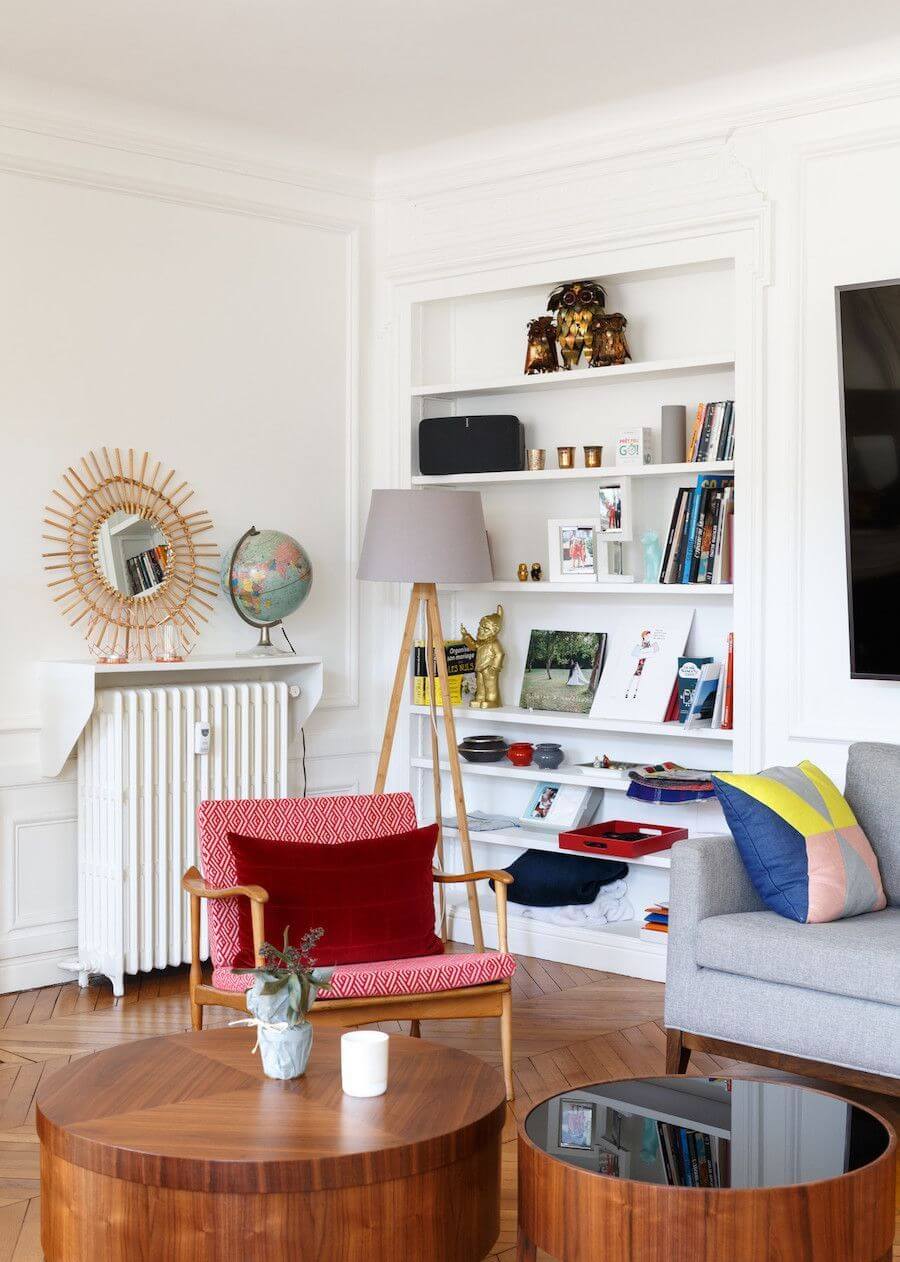 Green Velvet Sofa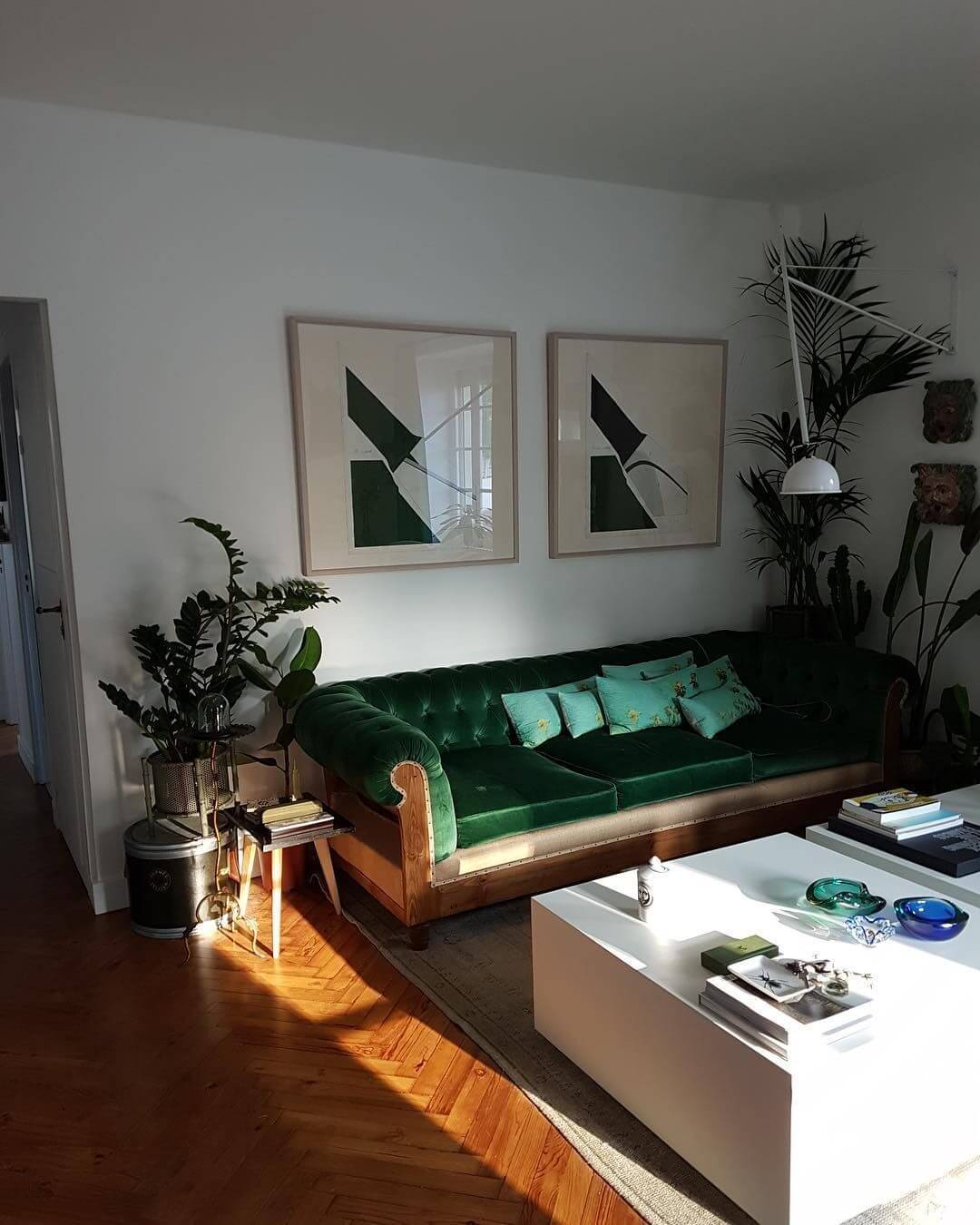 Velvet Burgundy Sofa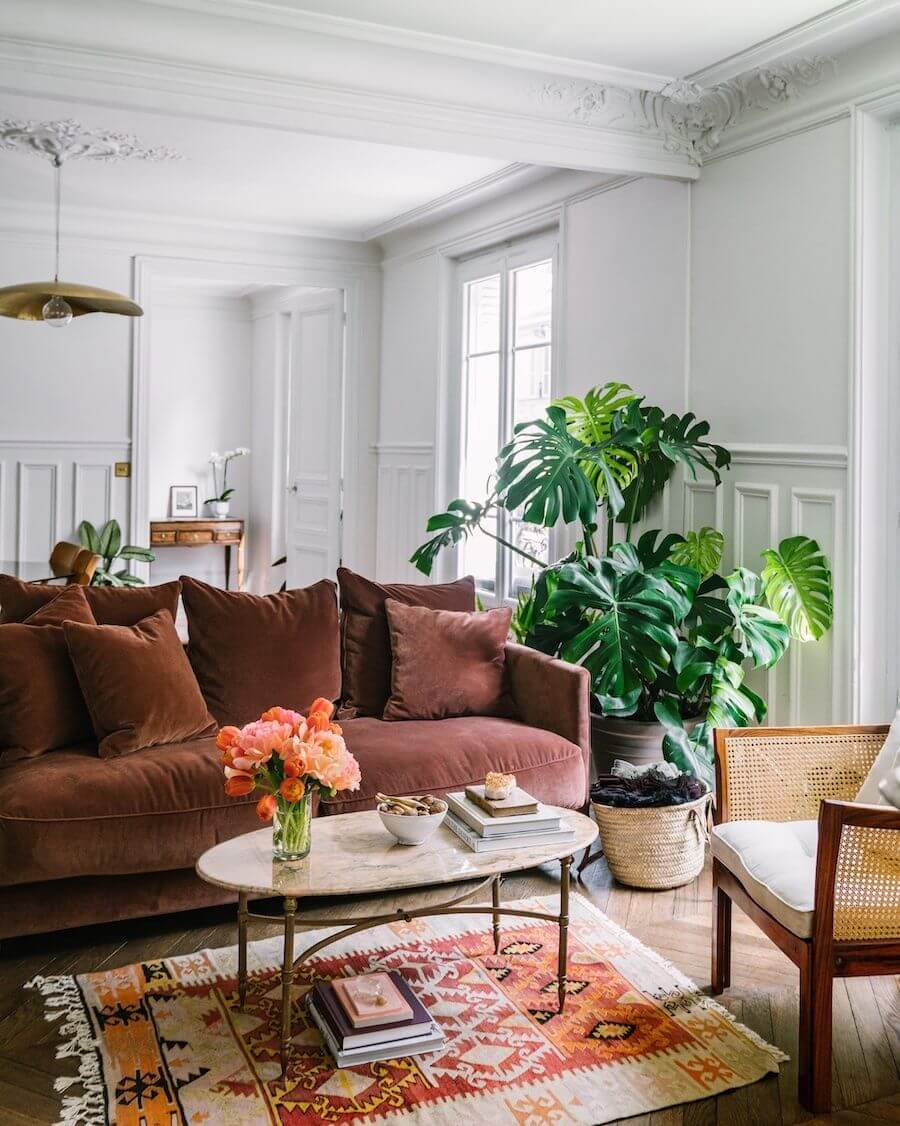 Gray Sectional Sofa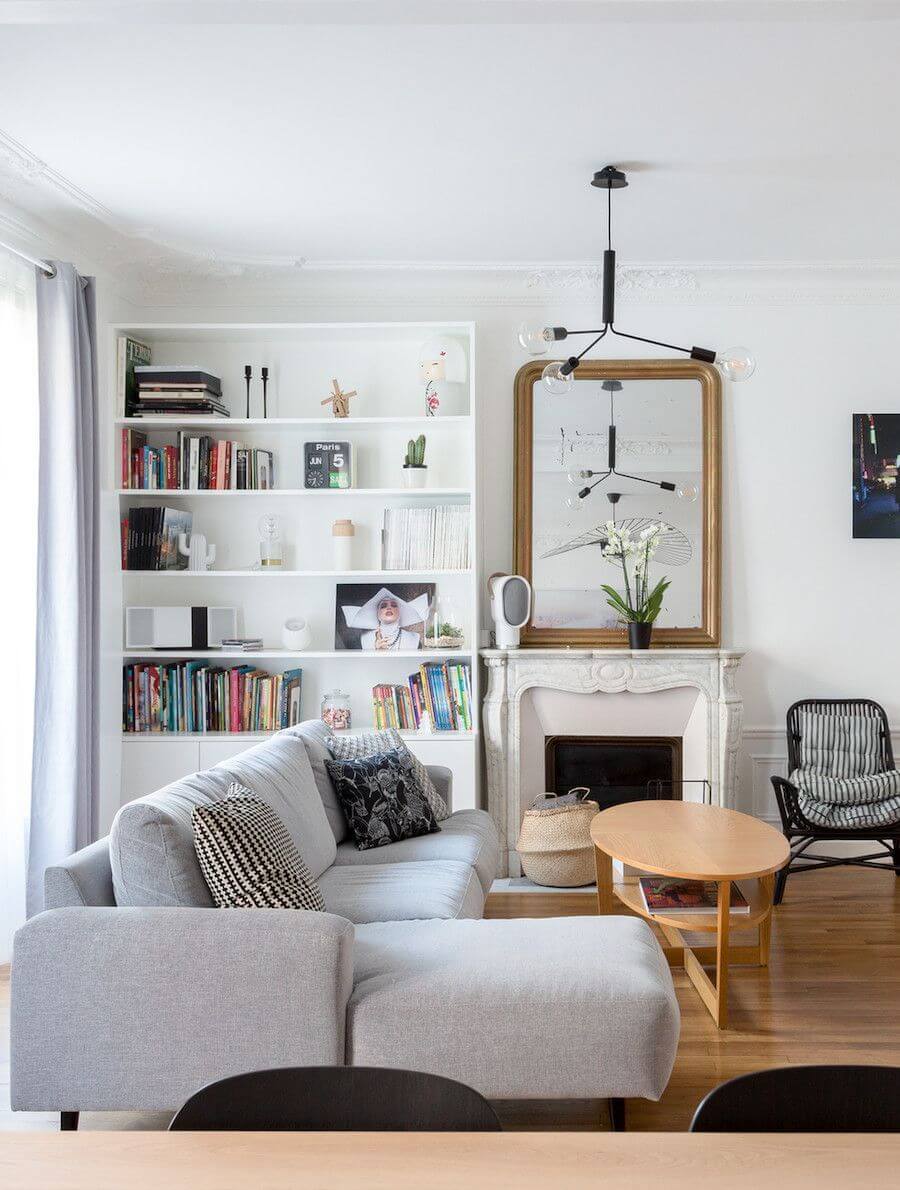 Gold Moulding On The Wall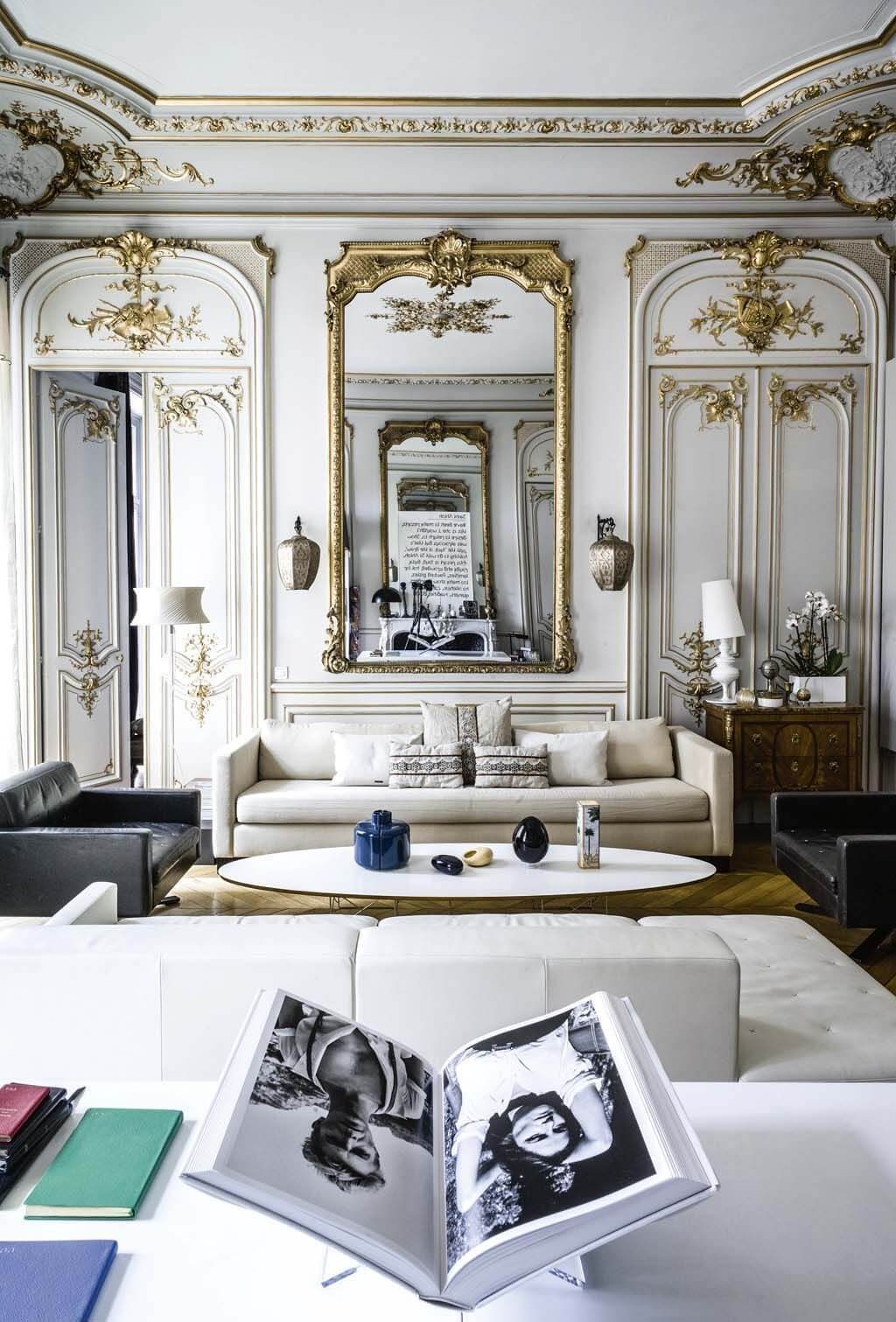 Gold Mirror And Glass Coffee Table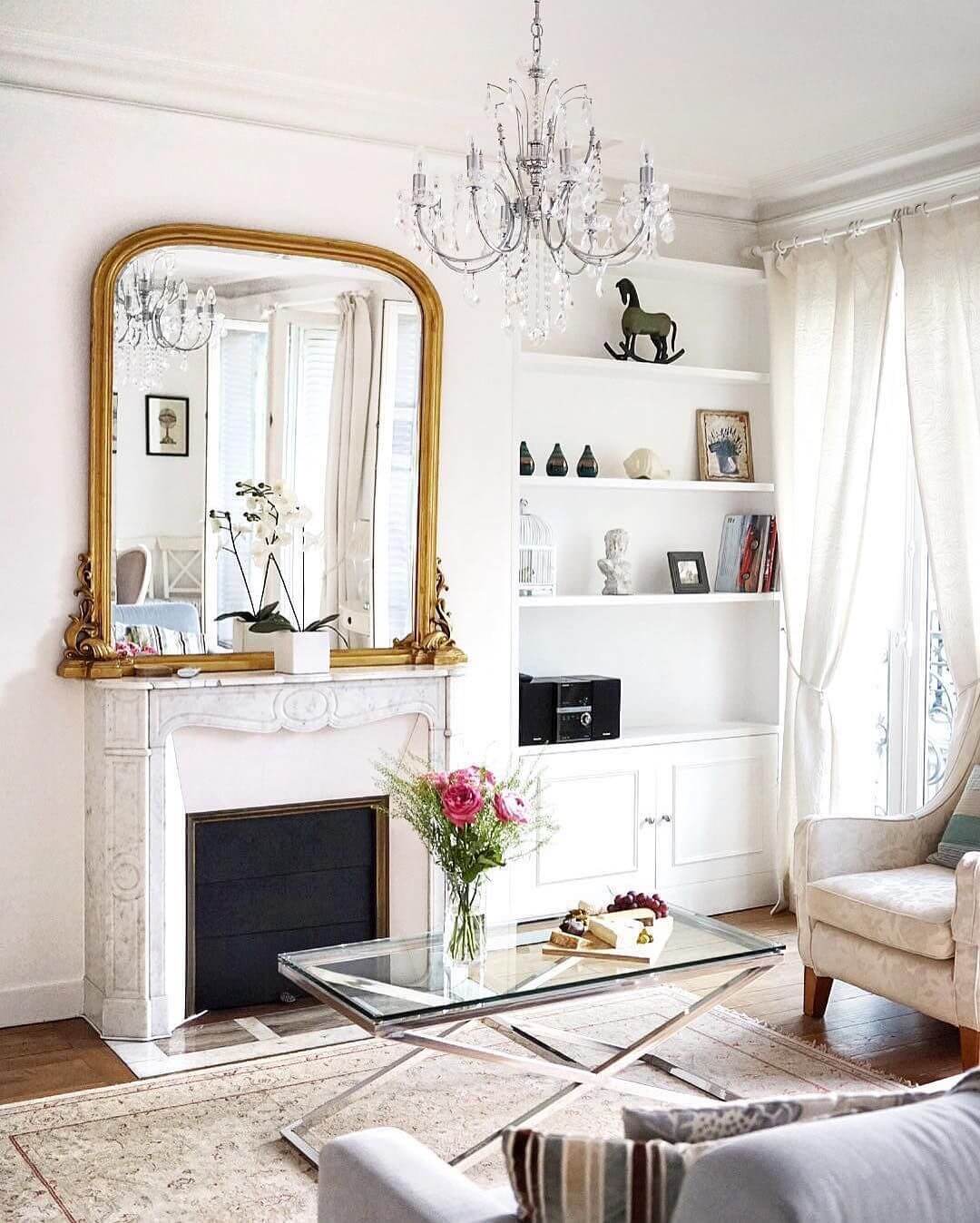 Dark Blue Velvet Sofa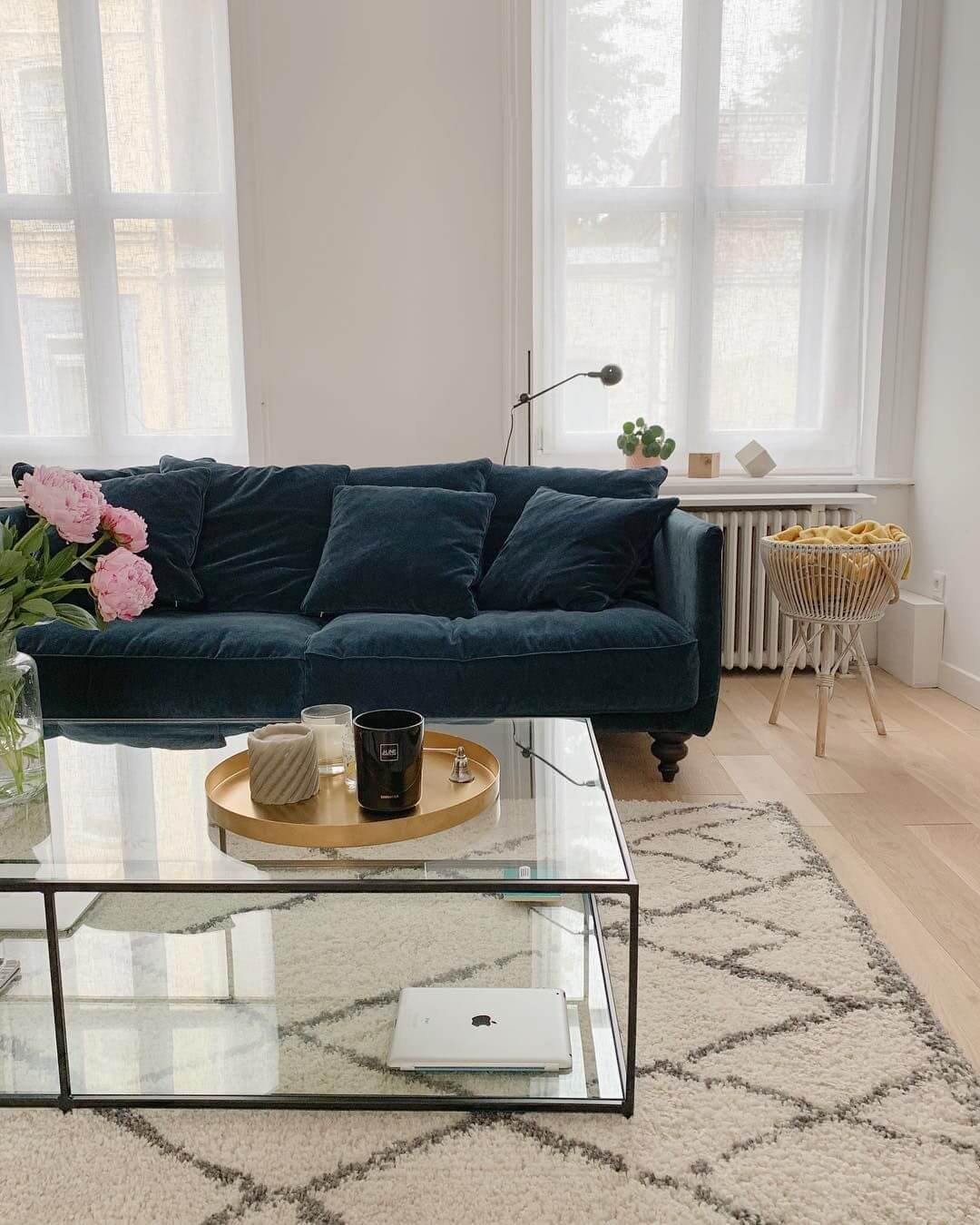 Parisian Living Room With Cane Sofa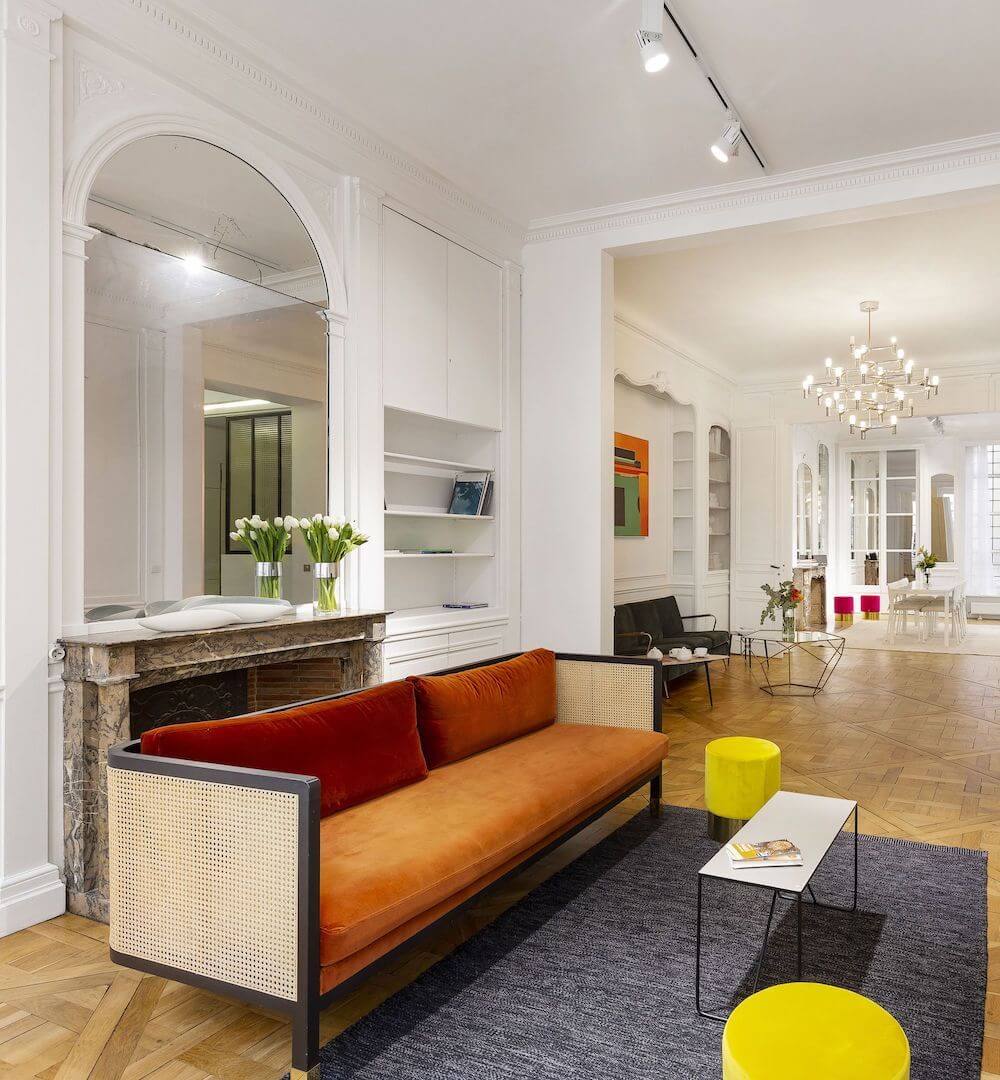 Crystal Chandelier And Ottoman As Coffee Table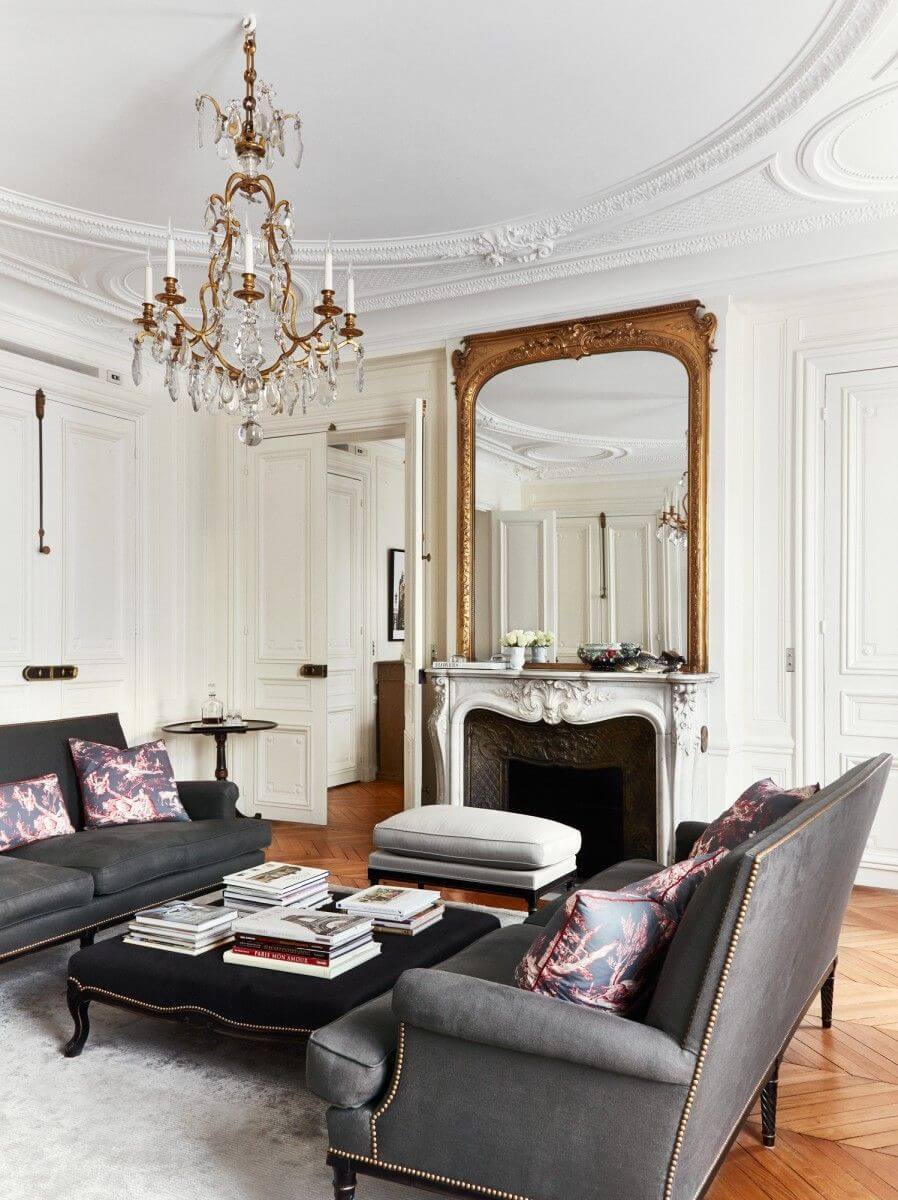 Cowhide Rug Rattan Chair And Brown Round Coffee Table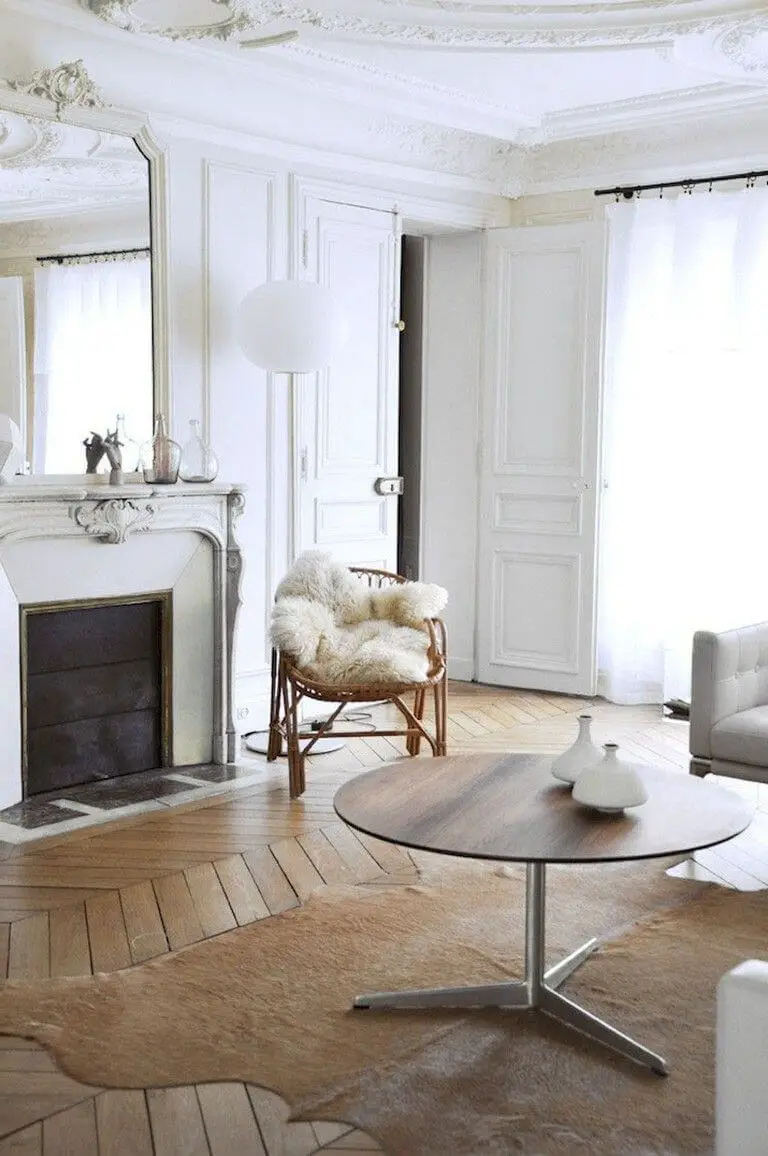 Cane Paneled Sofa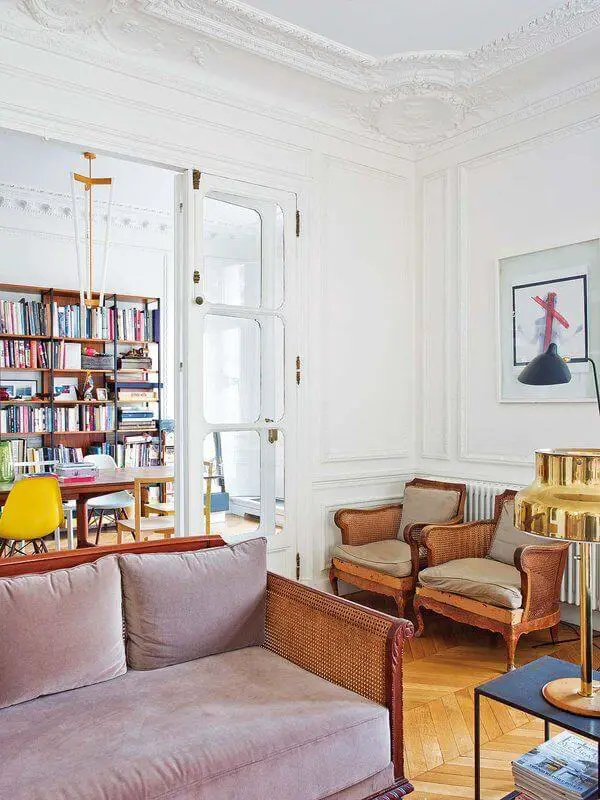 Bust On Fireplace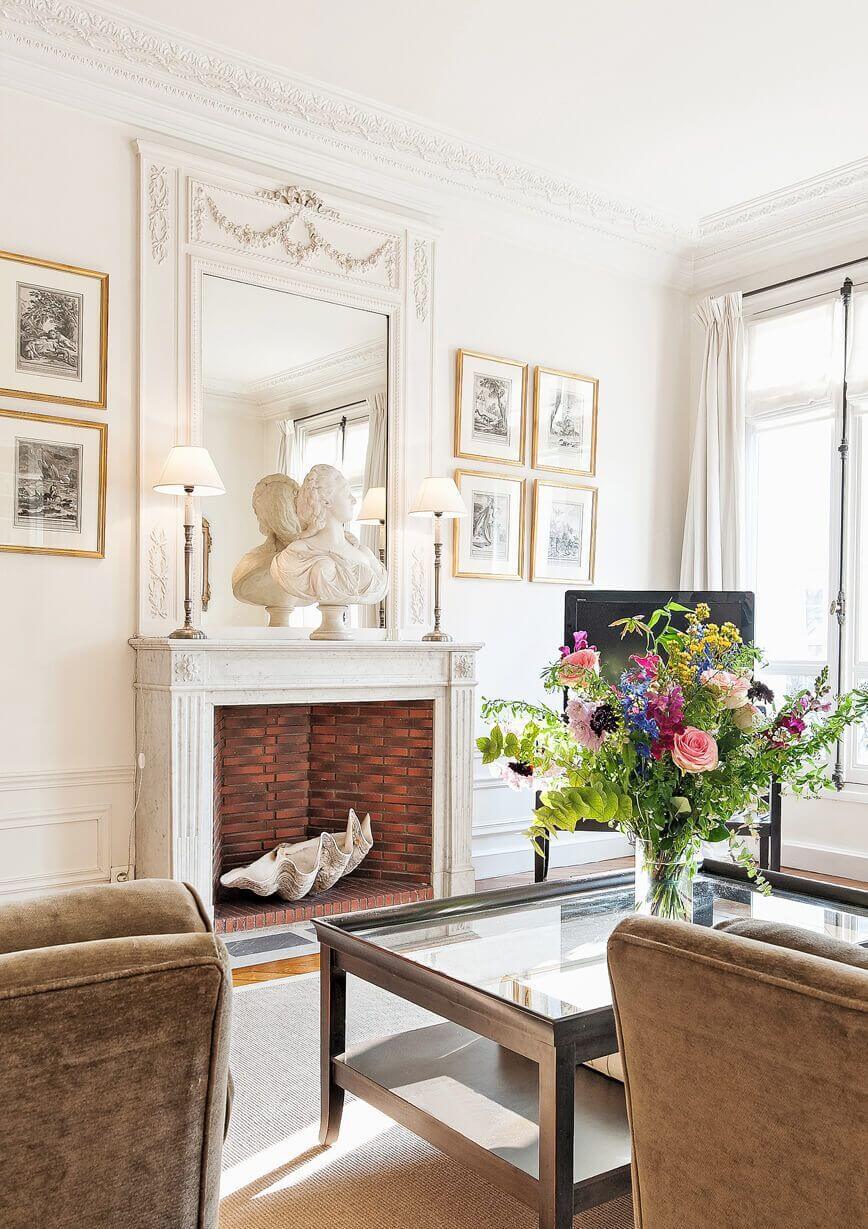 Brown Leather Sofa And Gold Leaning Wall Mirror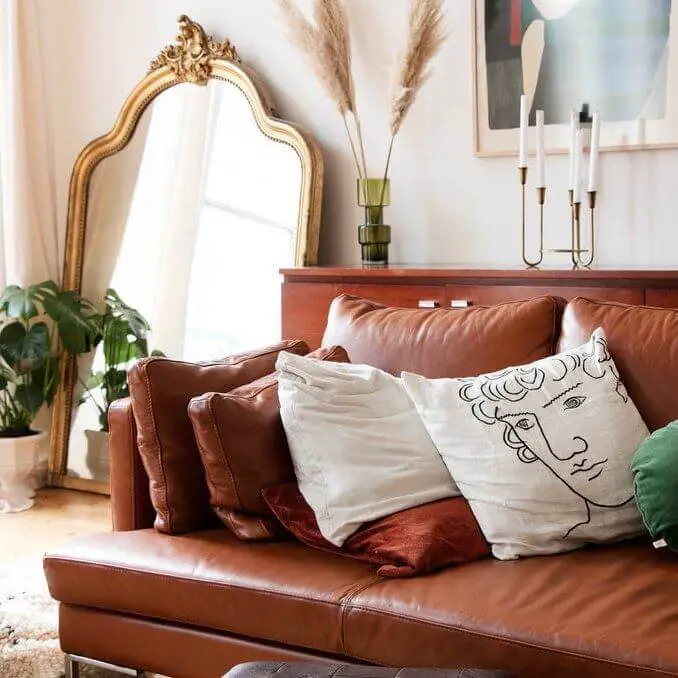 Brown Leather Butterfly Chair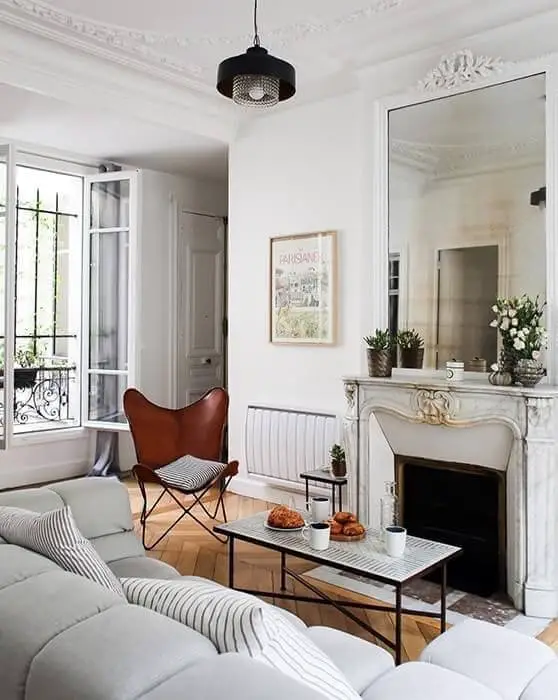 bRown Leather Accent Chairs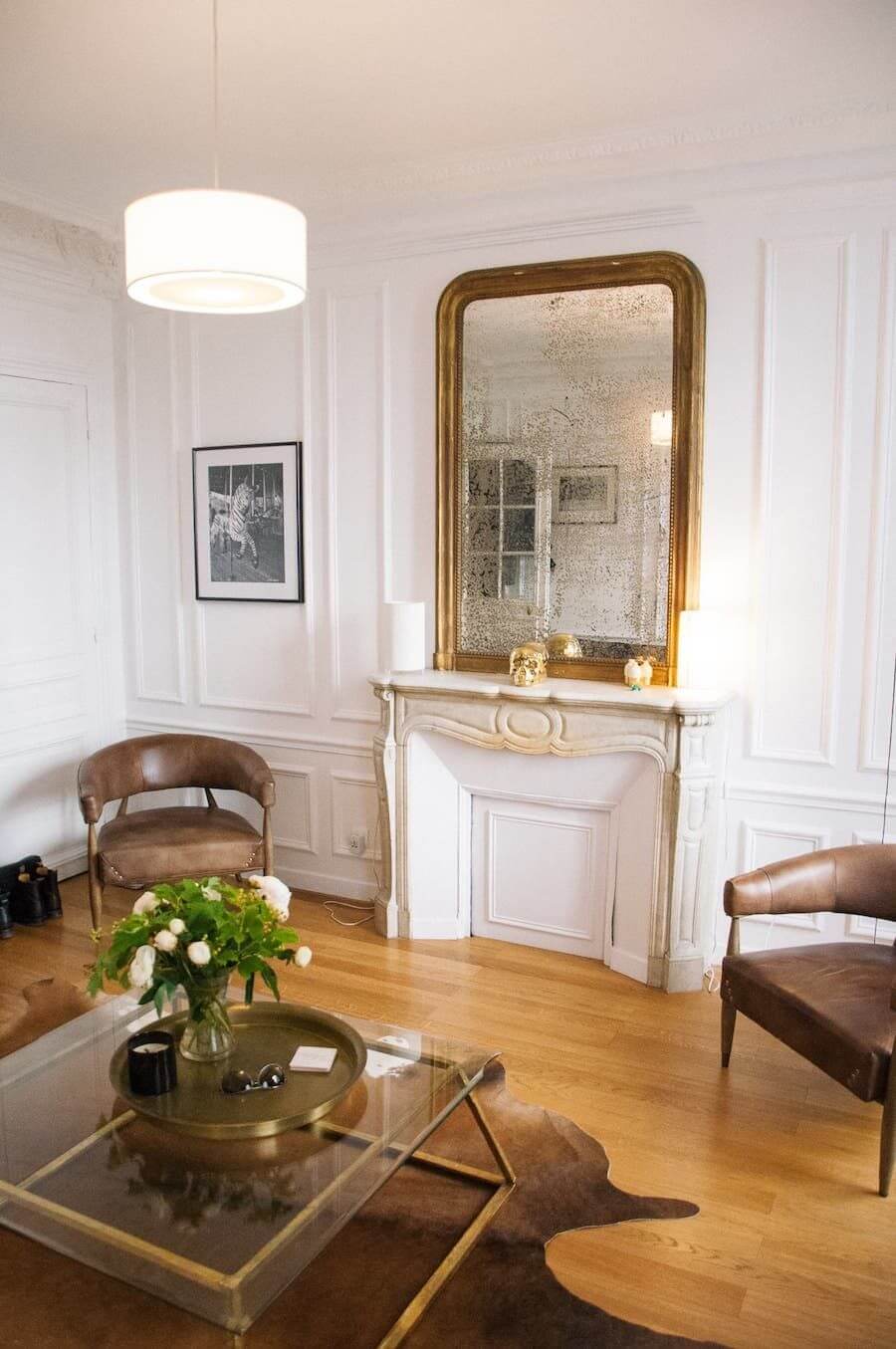 Breuer Cane Chair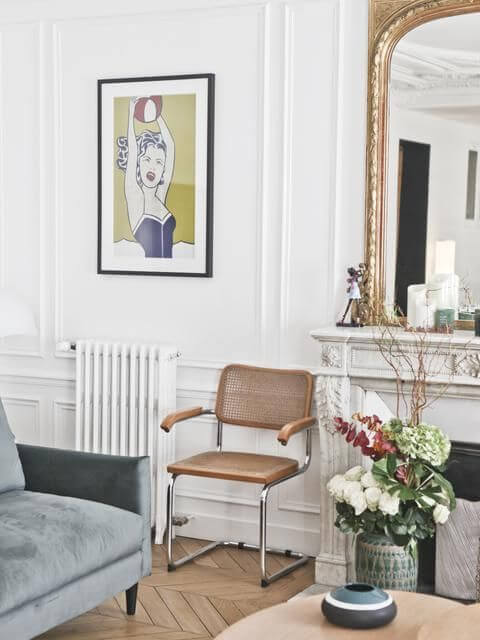 Parisian Living Room With Blush Sofa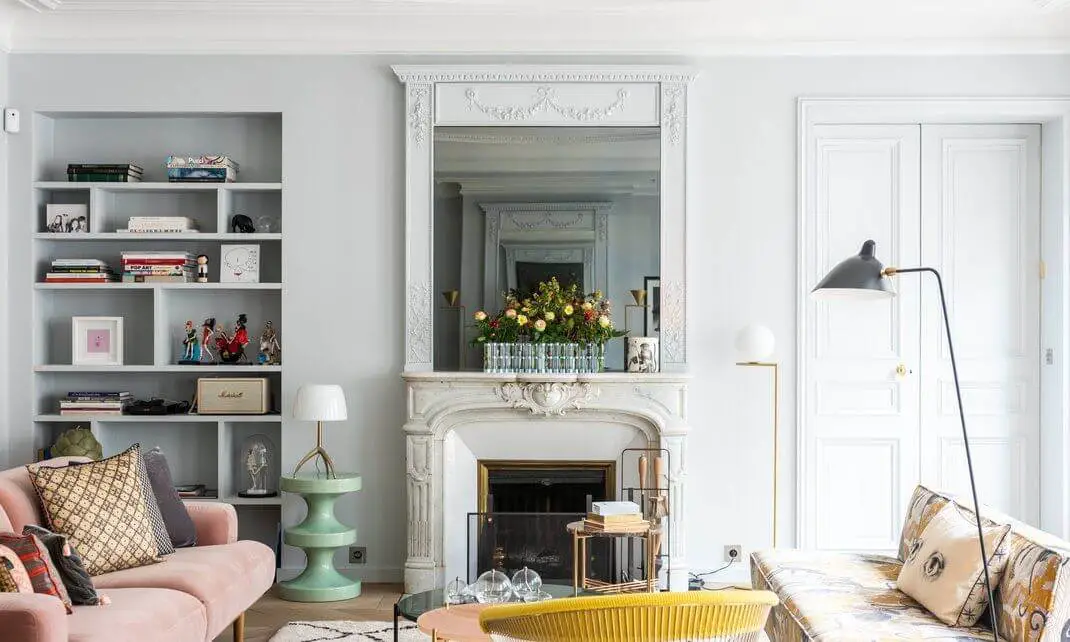 Blue Velvet Accent Chair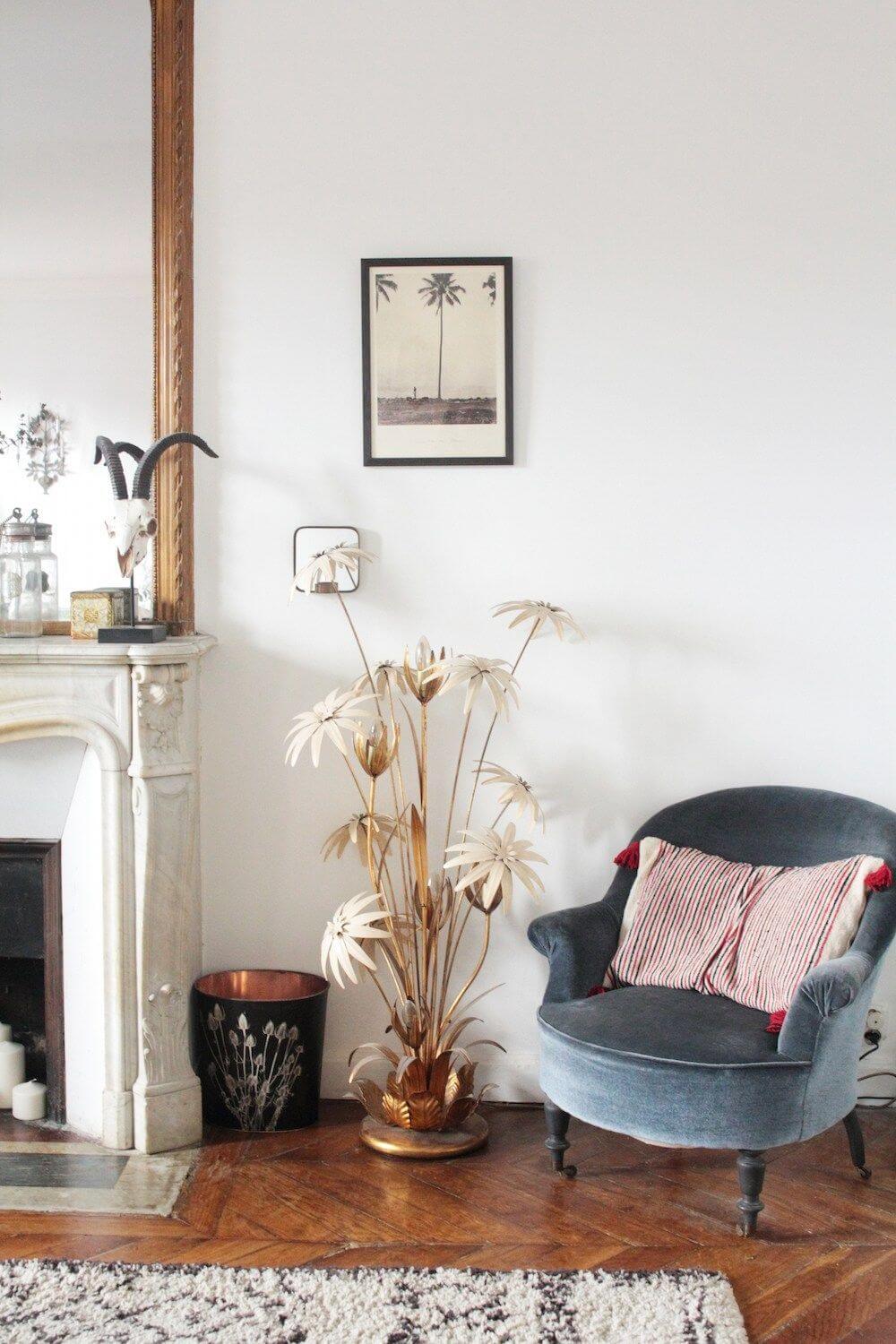 Beige Sofa And White Marble Coffee Table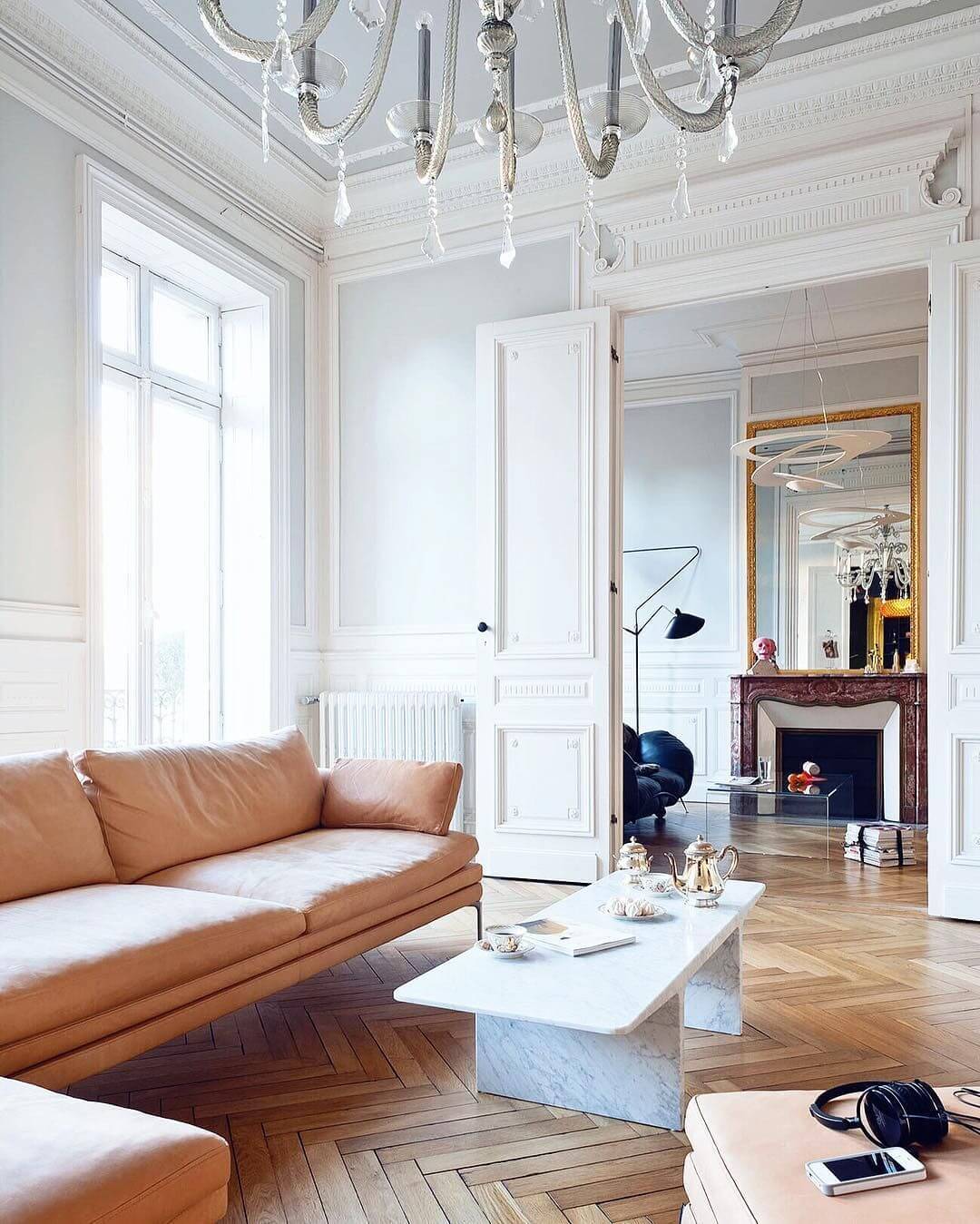 Black Accent Chairs Black Accent Table And Black Fireplace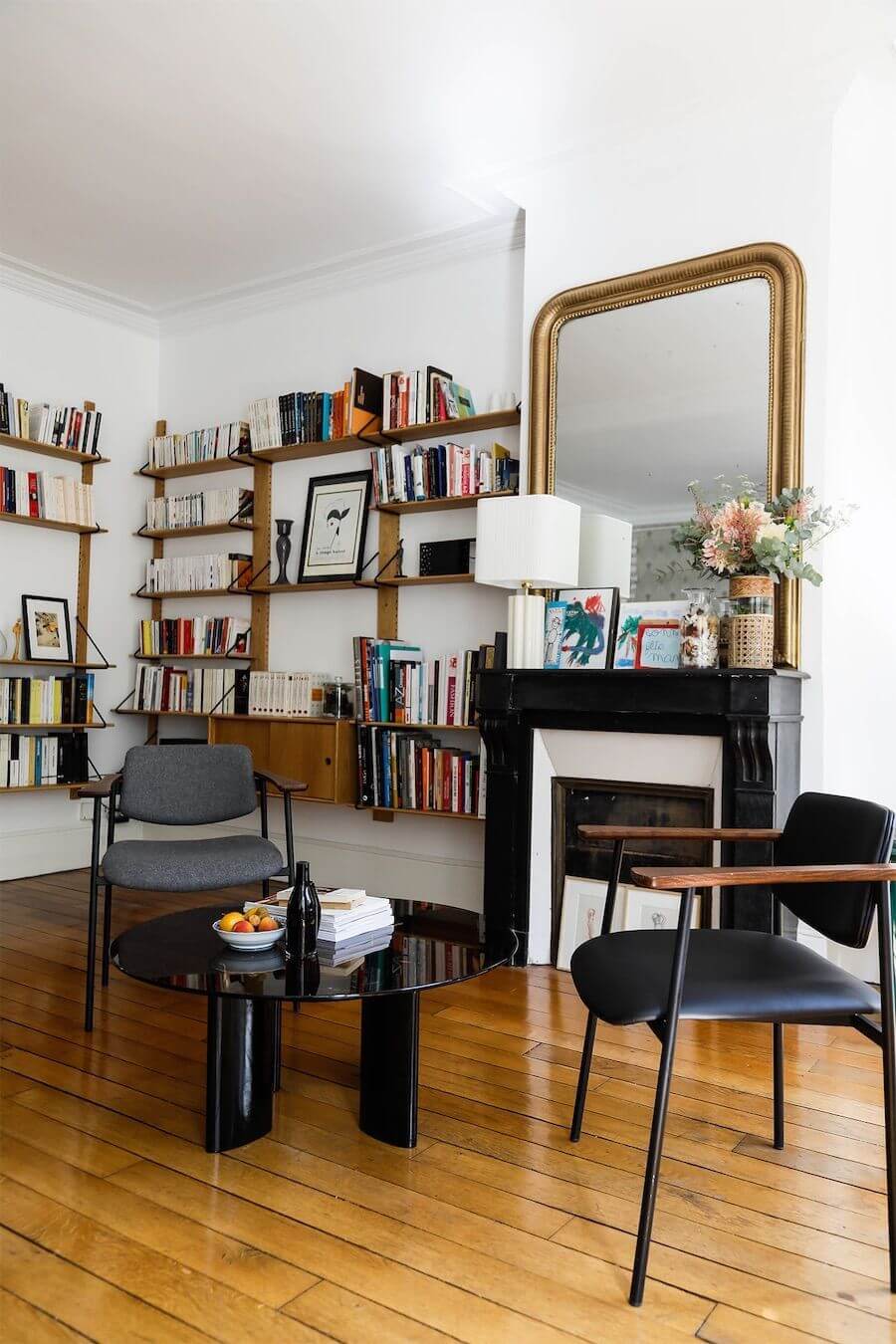 Beige Sofa And Herringbone Wood Floors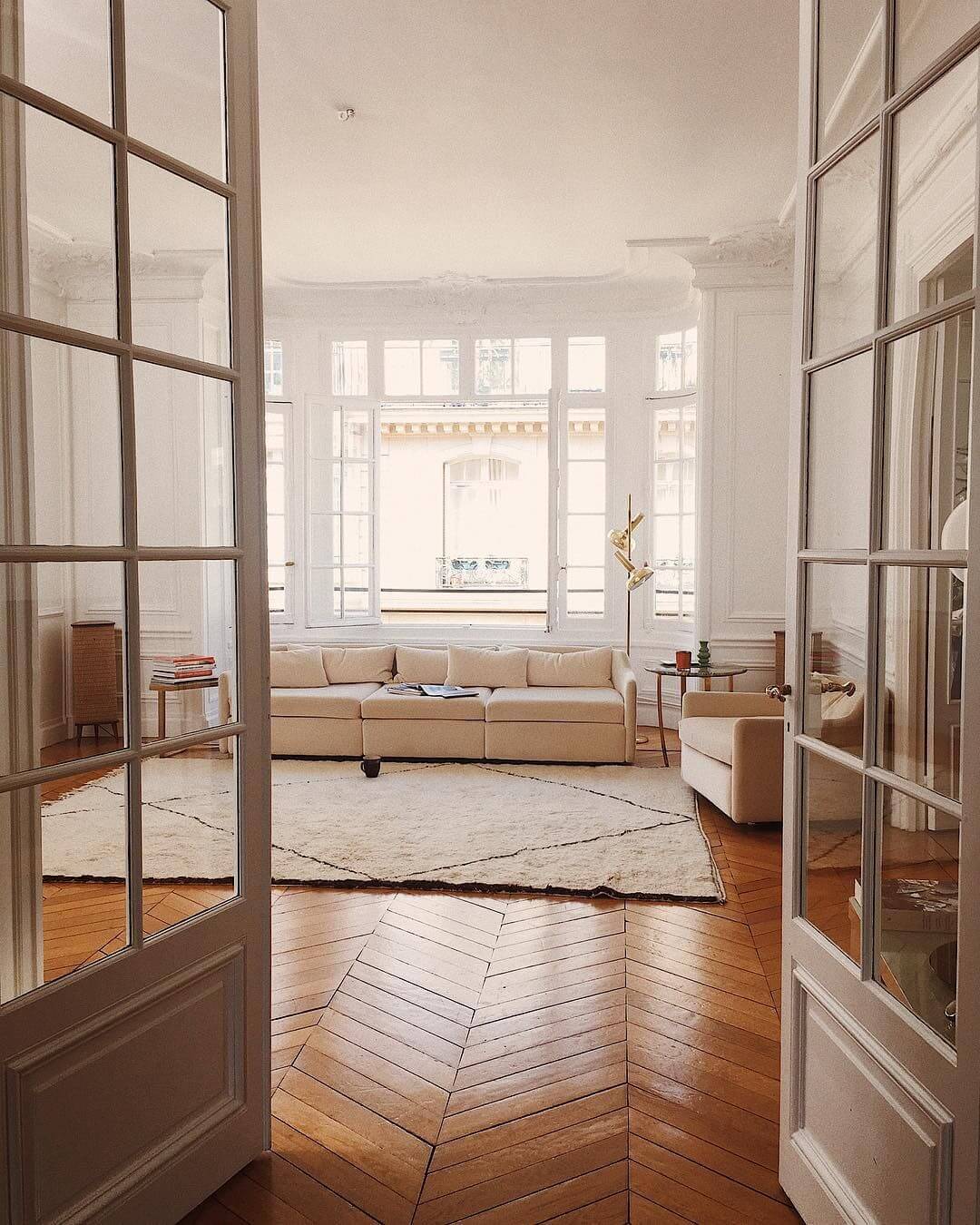 Beige-Furniture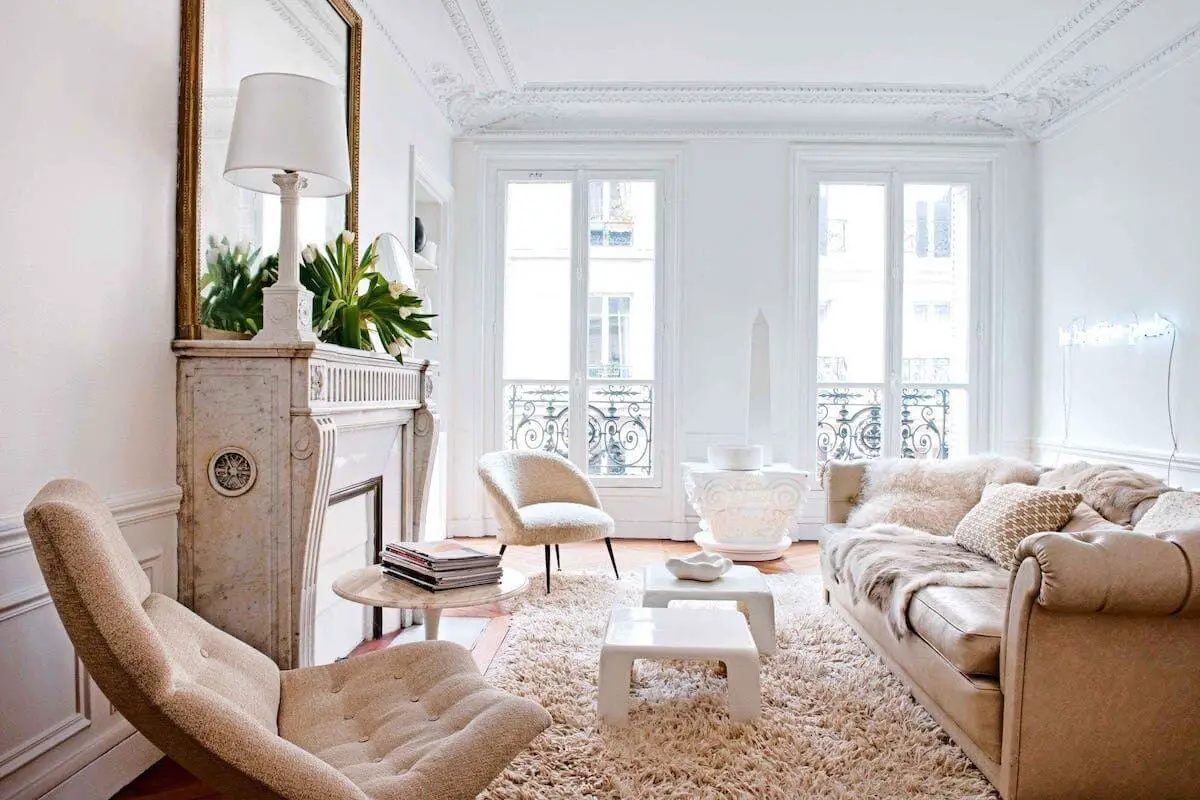 Parisian Living Room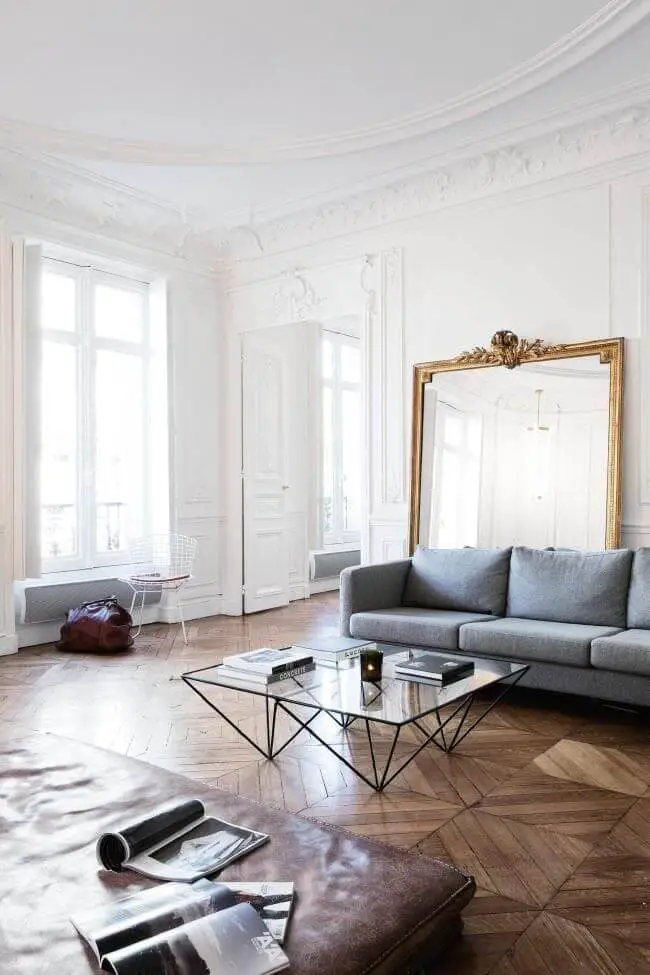 Traditional Design With Oriental Rug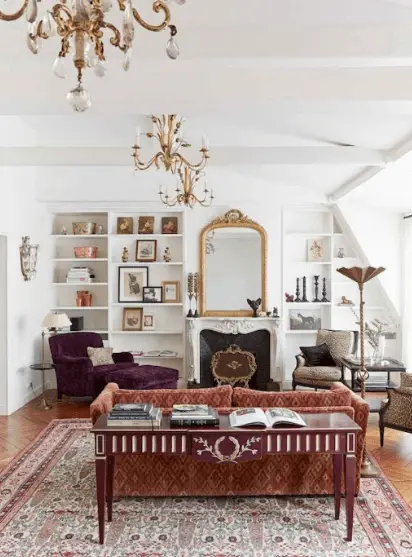 Beige Sofa And Leaning Wall Mirror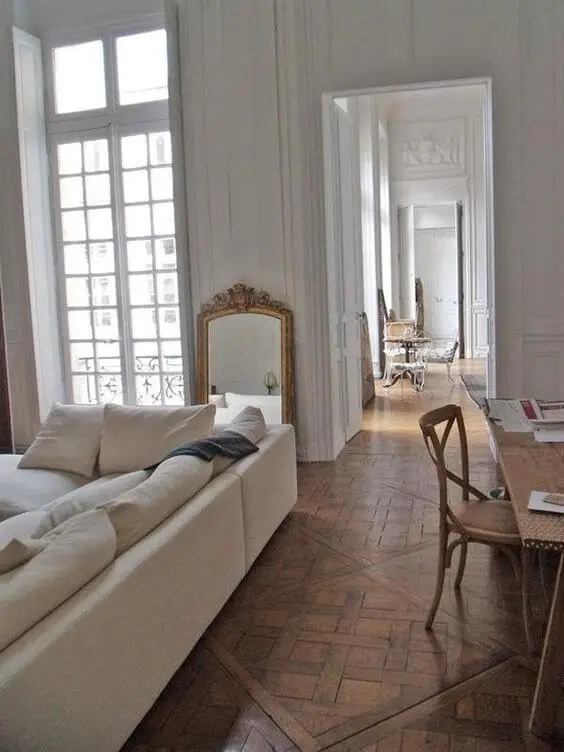 Blue Velvet Sofa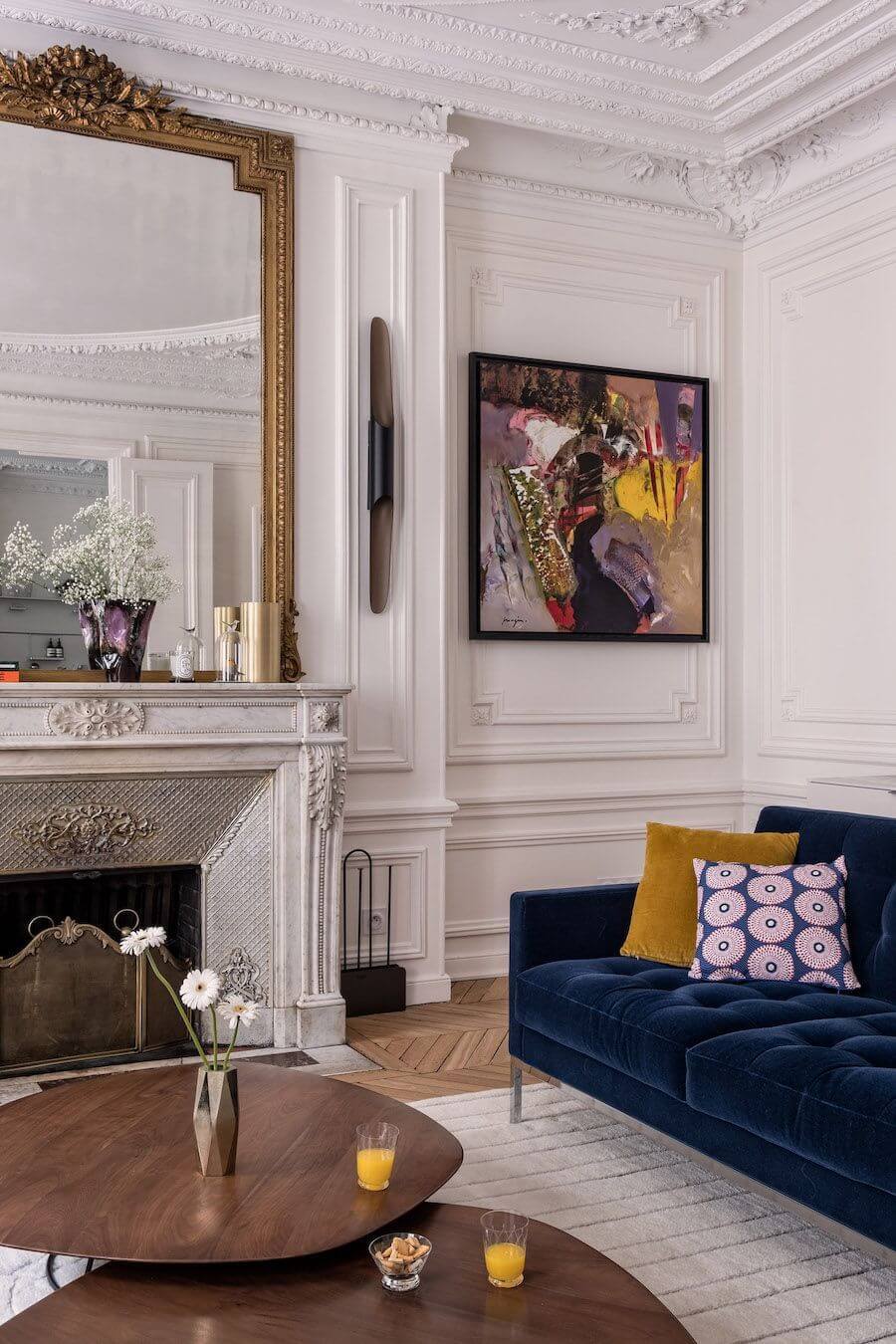 Turquoise Accent Chairs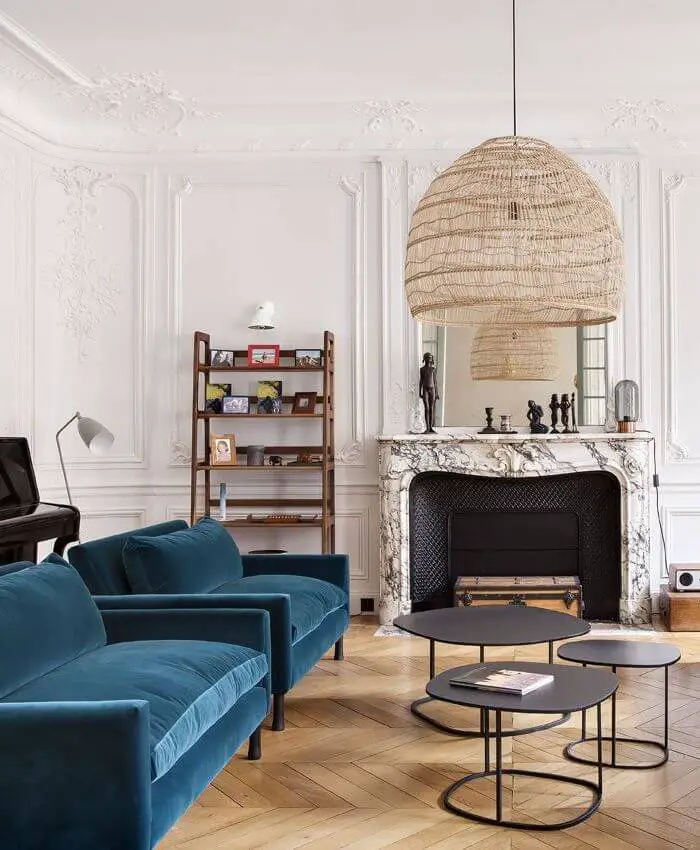 Pink Louis Fauteuil Accent Chairs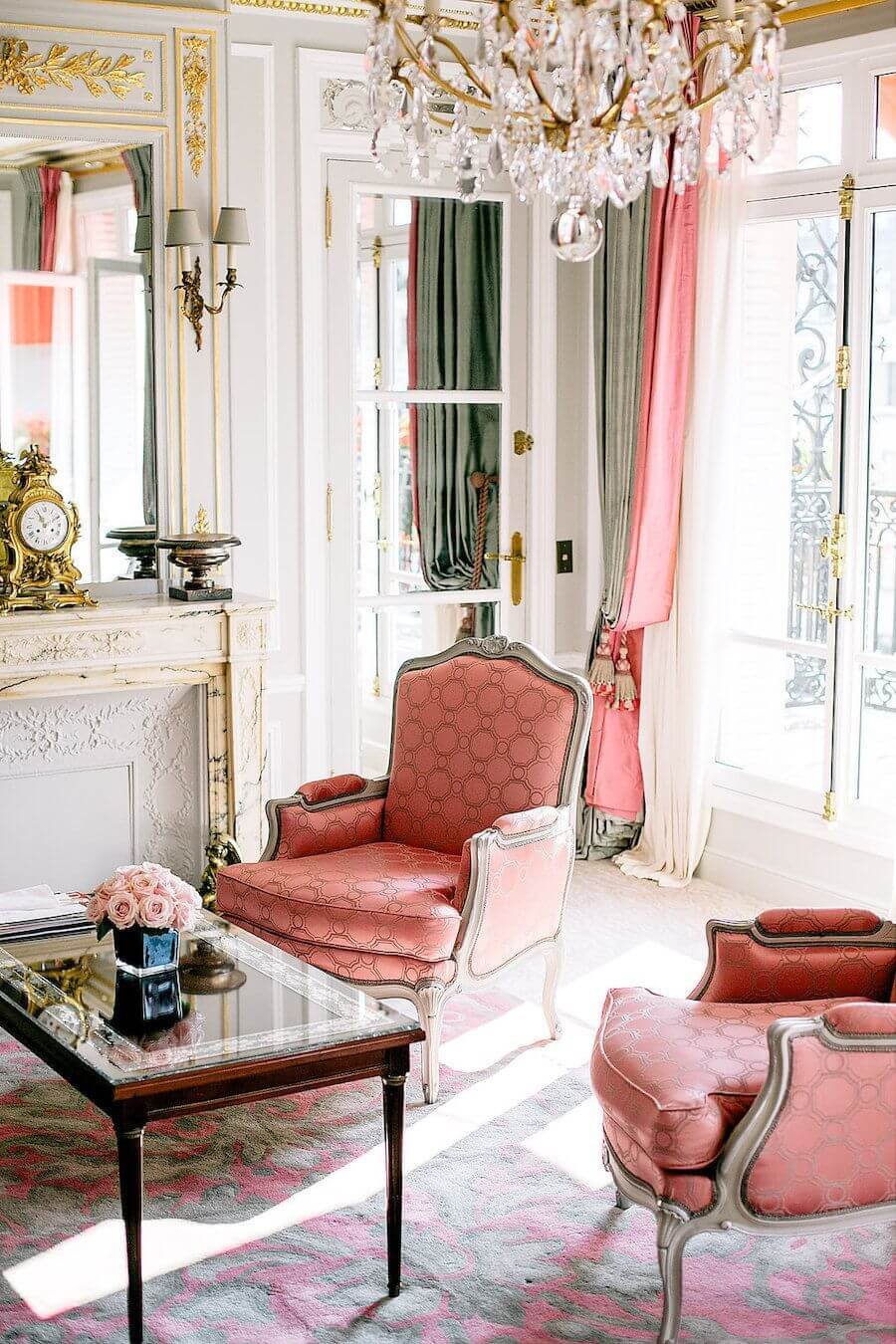 Mustard Yellow Sofa And Cane Accent Chairs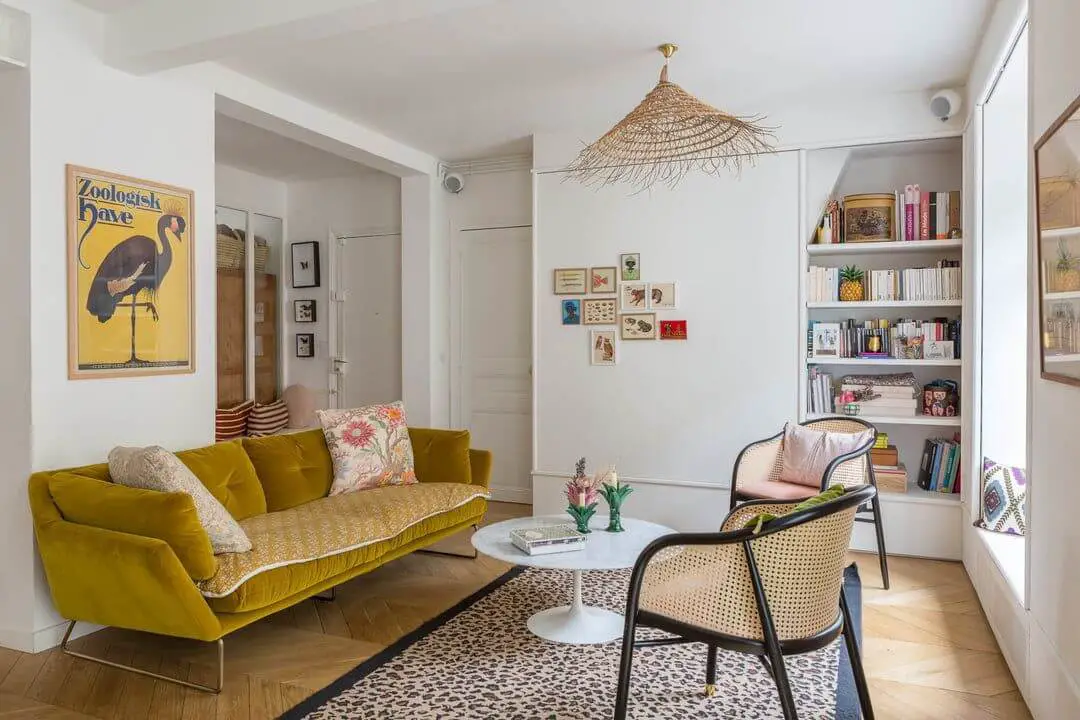 Marble Fireplace And Green Velvet Ottoman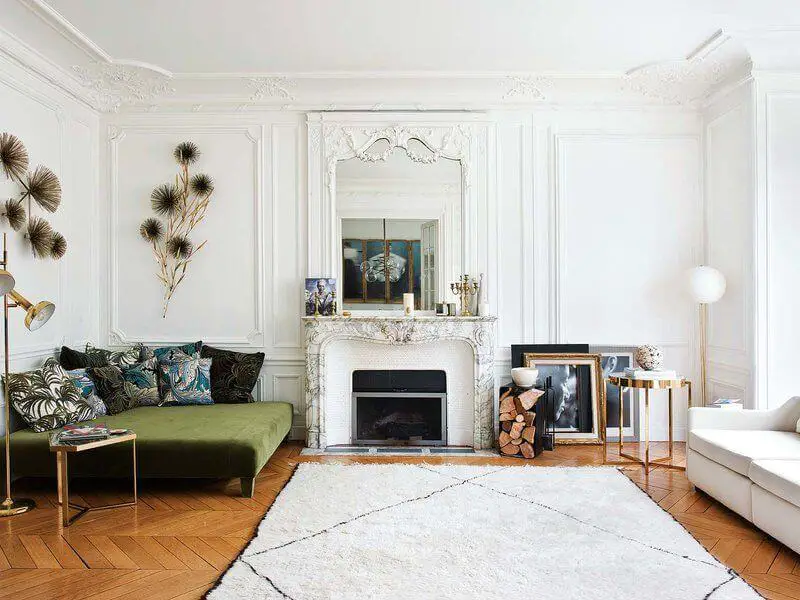 Parisian Living Room With Leather Sofa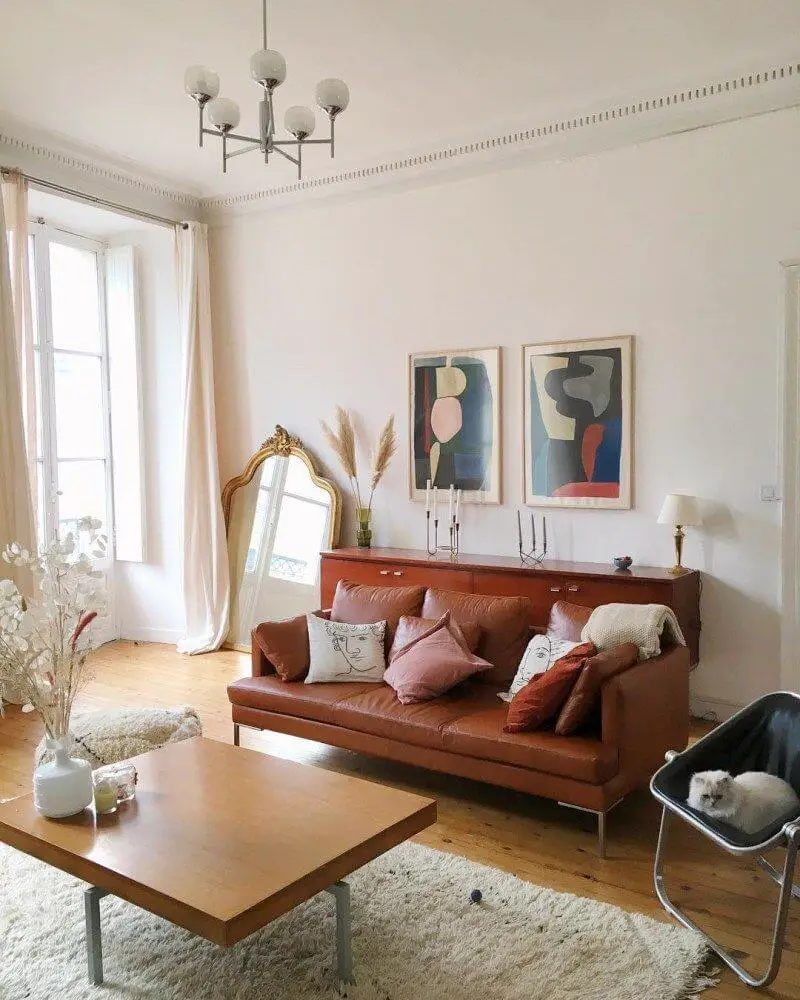 Parisian Living Room With Faded Blue Sofa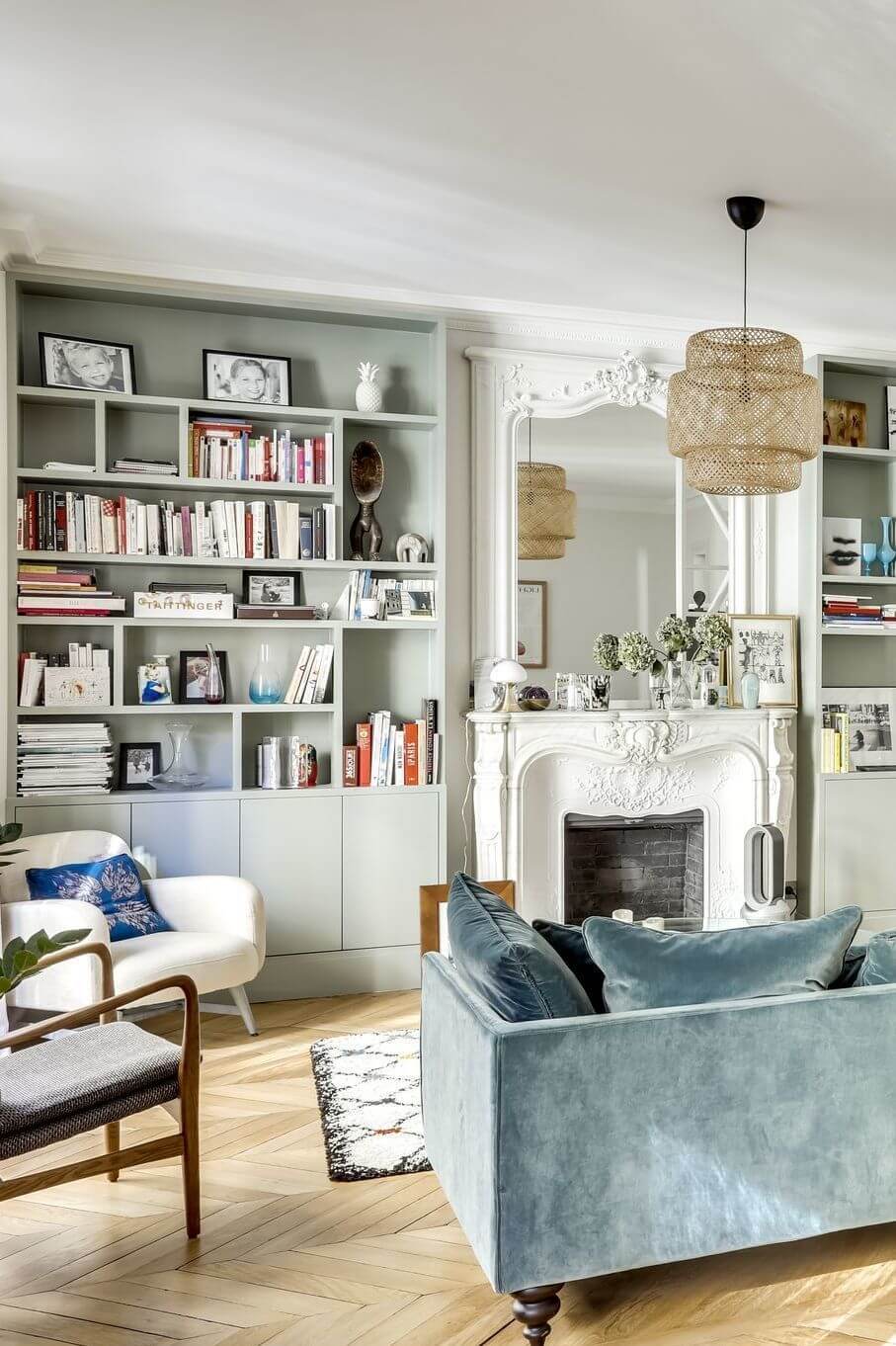 Parisian Living Room With Burgundy Velvet Sofa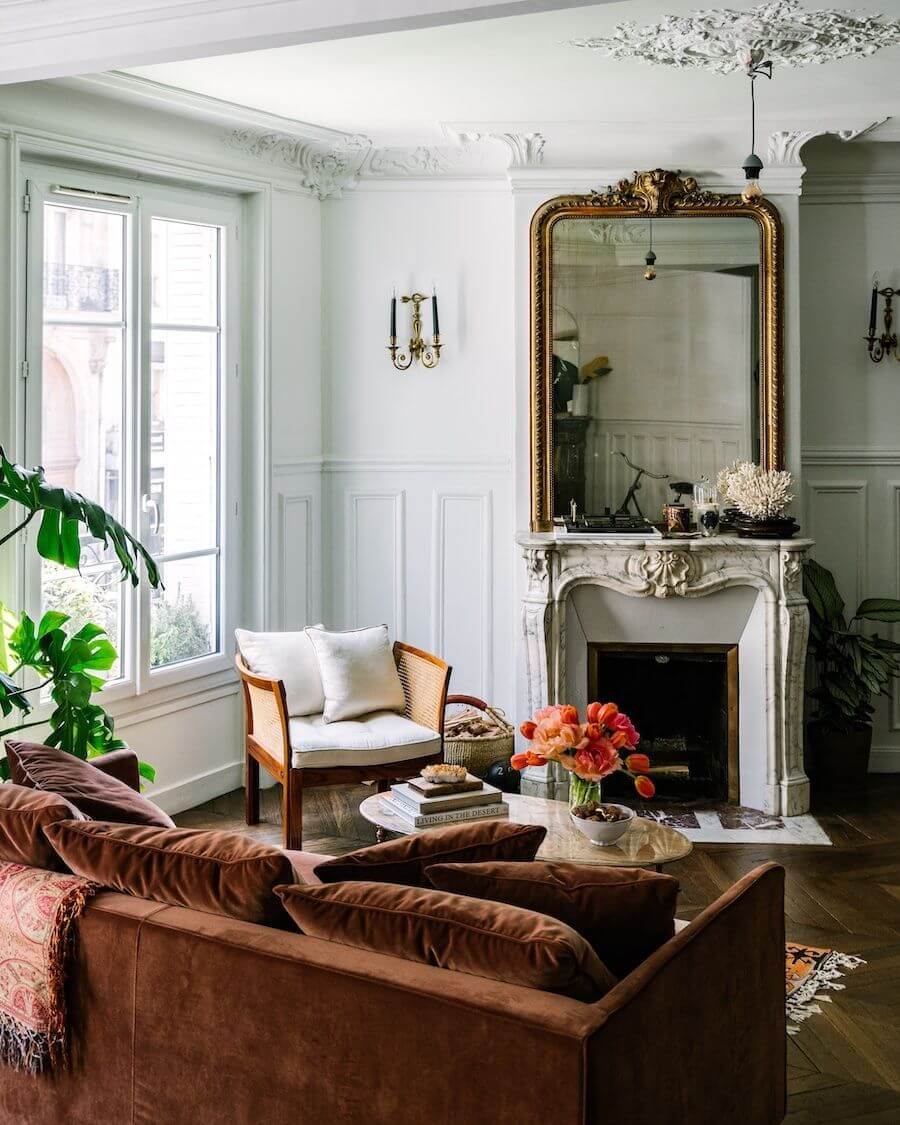 Brown Leather Sofa Pink And Yellow Accent Chairs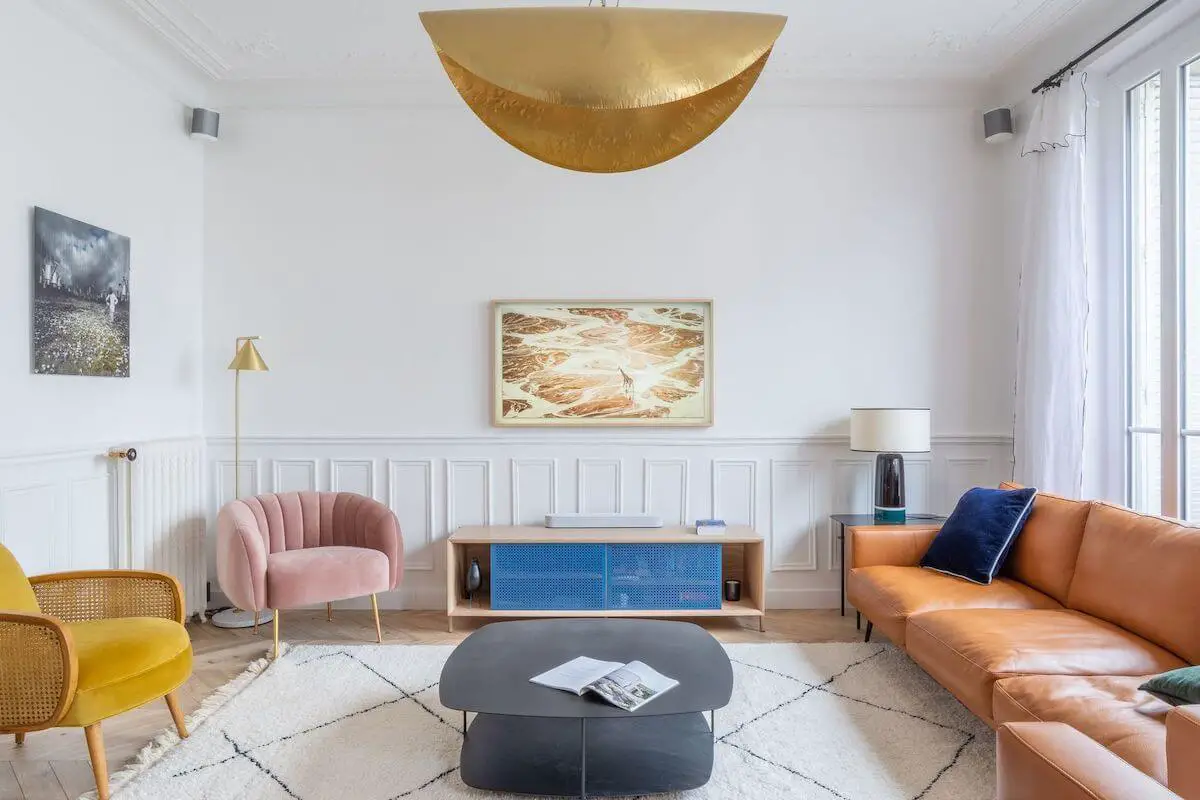 Mid Century Modern With Burgundy Sofa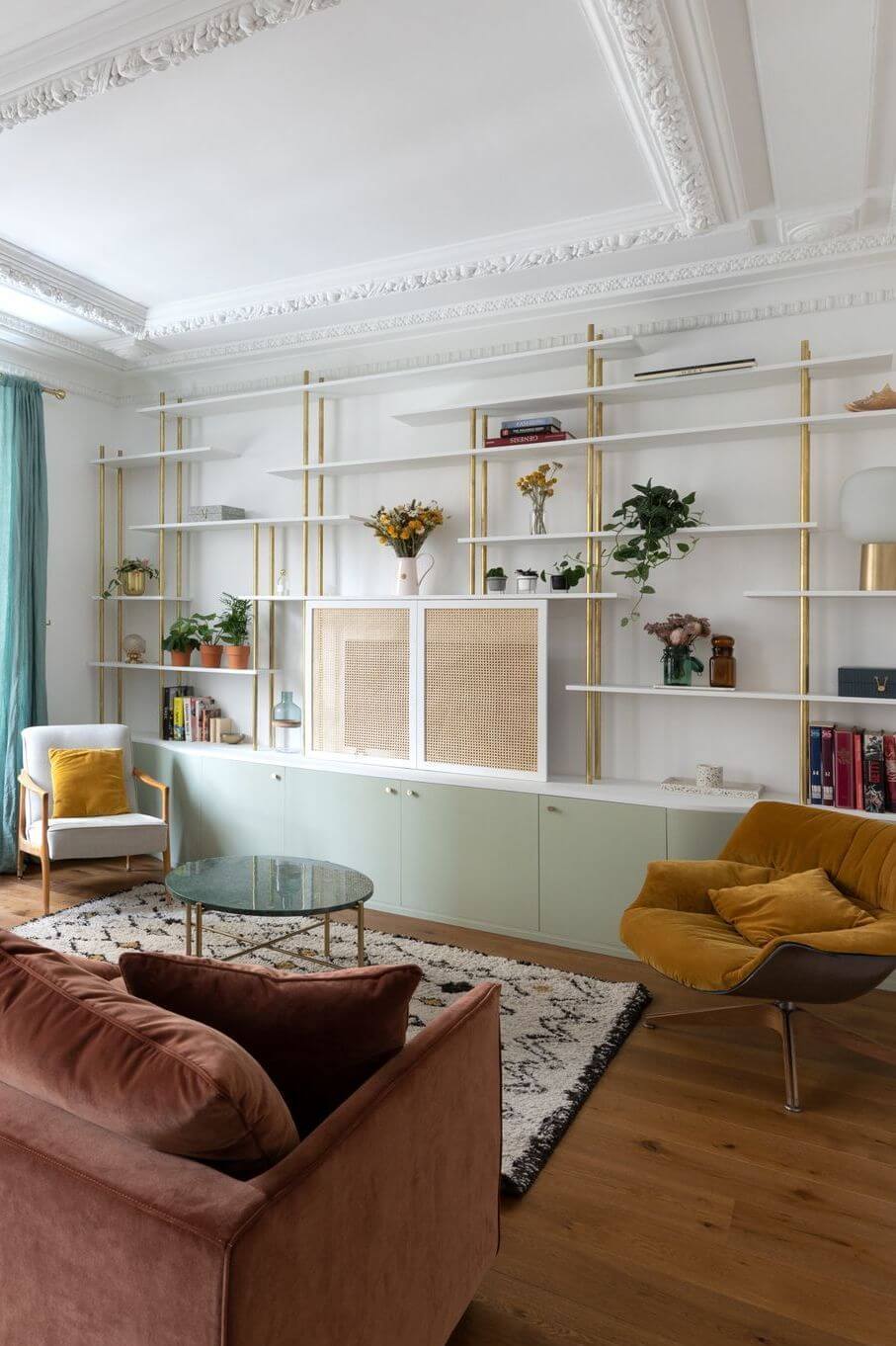 Blue Velvet Sofa And Crystal Chandelier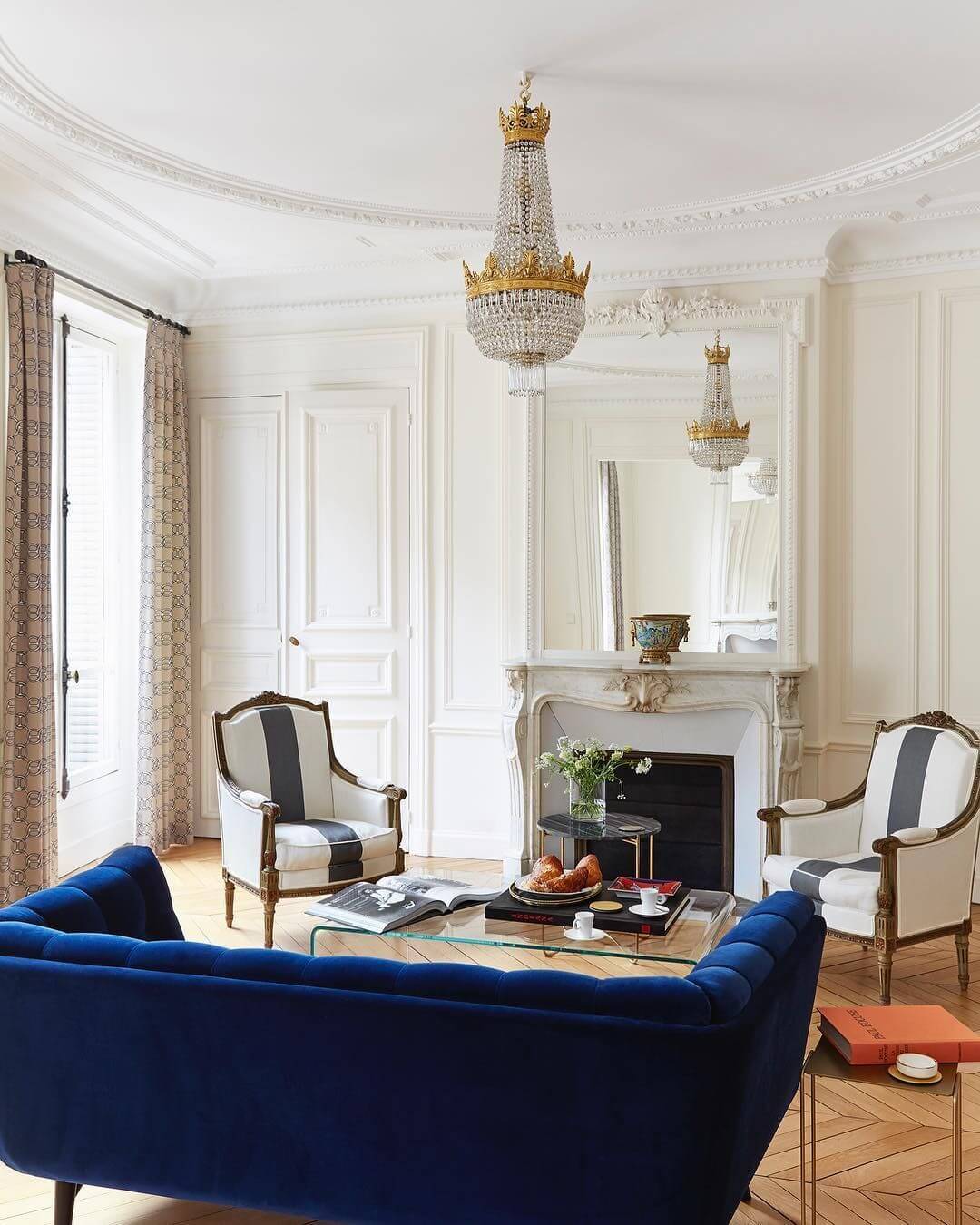 Frequently Asked Questions About Parisian Living Rooms
What is Parisian style interior?
Parisian style interior design is characterized by its balance between classical elegance and modern simplicity. The style is anchored in historical references while embracing contemporary trends, ensuring an ambiance that feels timeless and fresh.
How to make a Parisian living room?
Creating a Parisian living room involves incorporating a mix of old and new elements, with a focus on neutral colors, vintage furniture, and distinct pieces that add a personal touch. The room should exude a sense of comfort and elegance, embodying the Parisian 'joie de vivre'.
What are the classic Parisian colors?
Classic Parisian colors often gravitate towards neutral hues such as whites, greys, and beiges, punctuated with bursts of rich color like blues, greens, and golds. The idea is to create a calm, understated base that allows statement pieces to shine.
How To Turn Your Space into a Chic Parisian Living Room?
Turning your space into a chic Parisian living room involves curating a blend of modern and vintage elements, emphasizing comfort, and utilizing neutral colors. Add French-inspired decorative accents and blend in your personal style for a unique, Parisian-inspired space.
What is Parisian white?
Parisian white refers to a warm, creamy shade of white commonly used in French interiors. It creates a soft, welcoming atmosphere, making it a staple in Parisian-style living rooms.
How do I make my house look French?
To make your house look French, incorporate rustic furniture, vintage accents, ornate details, and a blend of textured fabrics. Use a neutral palette with splashes of bold colors, and don't forget to incorporate pieces that tell a story, evoking a sense of history.
What is Parisian elegance?
Parisian elegance refers to the unique blend of sophistication, comfort, and lived-in charm that defines Parisian interior design. It's the effortless ability to make a space feel both stylish and inviting, with a perfect balance of the old and new.
How to make a room look like Paris?
To make a room look like Paris, fill it with elegant furniture, vintage accents, ornate mirrors, and chandeliers. Add French art and use a neutral color scheme with touches of color. The room should feel comfortable, refined, and imbued with a sense of history.
What color is Parisian grey?
Parisian grey is a soft, warm shade of grey that is commonly used in French interiors. It's a versatile hue that can act as a neutral backdrop or a statement piece, depending on the setting and accompanying colors.
How can I make my apartment more Parisian?
To make your apartment more Parisian, mix modern elements with vintage finds, incorporate art and books, and aim for a color palette of warm neutrals accented with rich hues. Ensure each piece tells a story and creates an ambiance of sophistication and warmth.
Conclusion
In essence, the allure of Parisian living rooms lies in their balance of old and new, elegance and comfort, simplicity and detail. Whether it's the timeless charm of heirloom furniture, the chic appeal of modern design elements, or the captivating palette of warm neutrals and rich hues, each aspect weaves a unique narrative.
Crafting your own Parisian living room isn't just about interior design—it's about creating a space that tells a story, an ambiance that feels uniquely yours. So, delve into the world of Parisian aesthetics, pick elements that resonate with you, and let's infuse a touch of that Parisian 'joie de vivre' into your home.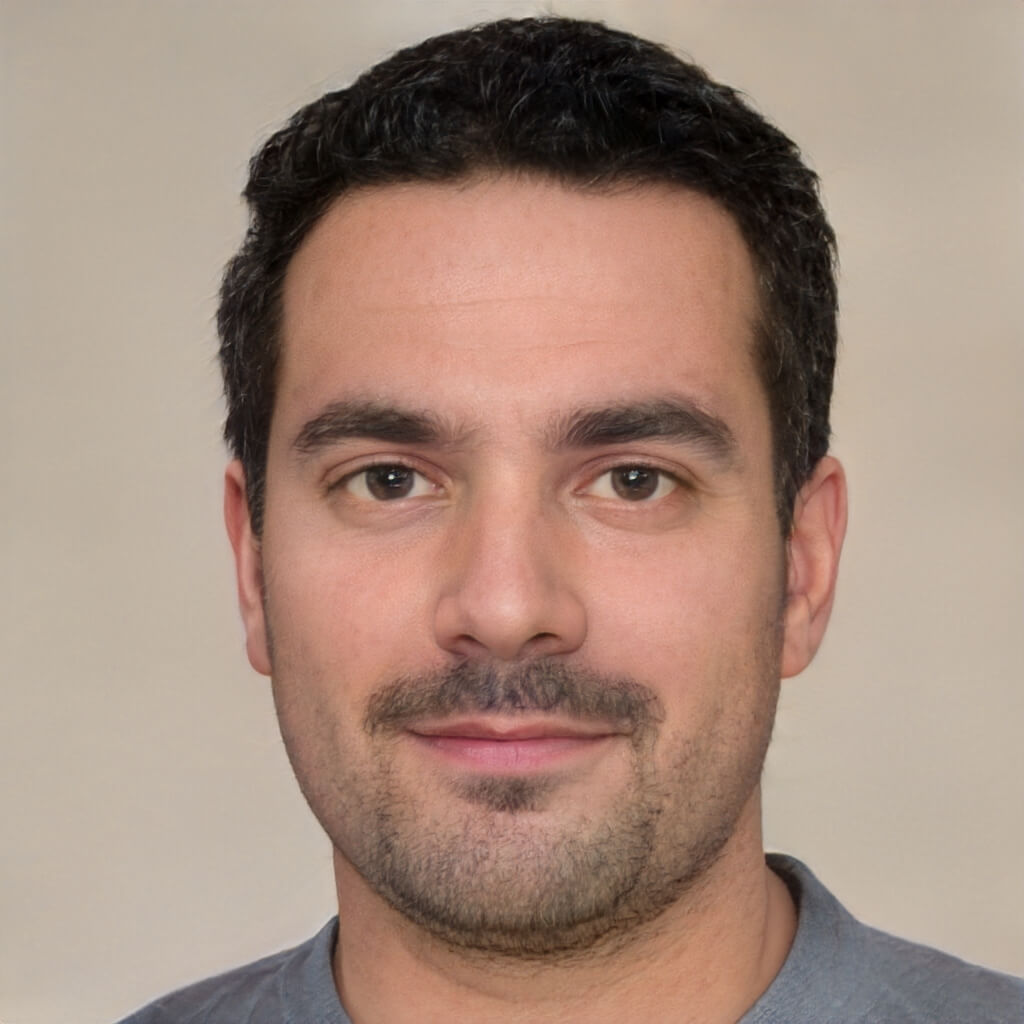 I'm a passionate home and garden enthusiast and the founder of Materialsix Home. With over 10 years of experience in the field, I've cultivated a deep love for all things related to home improvement, gardening, and interior design. Read more…