When it comes to designing your bathroom, don't overlook the importance of window treatments. The right window treatment can enhance the overall look and feel of your space while providing you with privacy and light control. In this article, you'll discover a range of modern bathroom window treatment ideas that will transform your bathroom into a stylish and functional oasis. Whether you're looking for something sleek and minimalist or bold and dramatic, there's a window treatment option for you.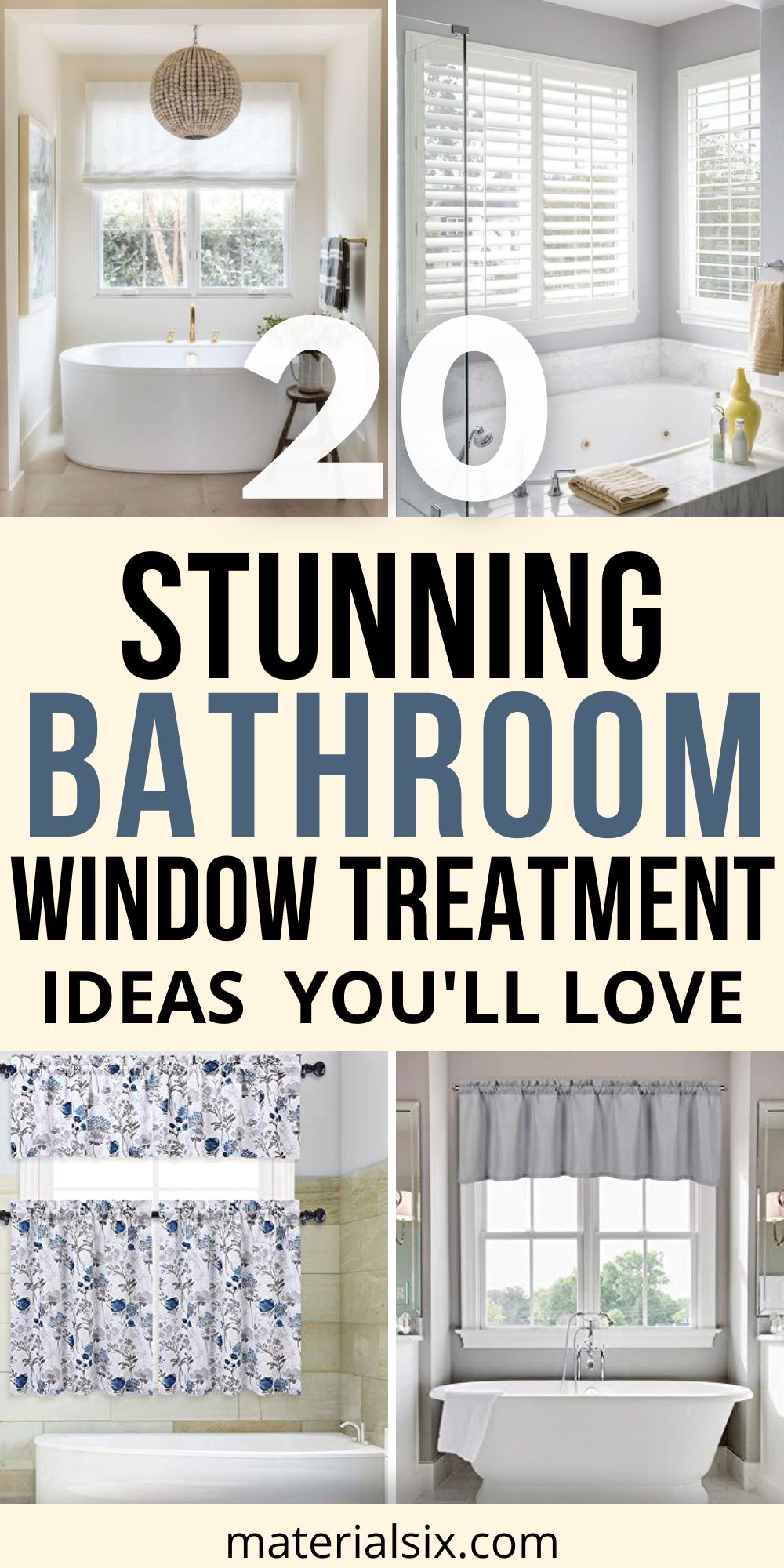 Natural light and privacy
Choosing the right window treatment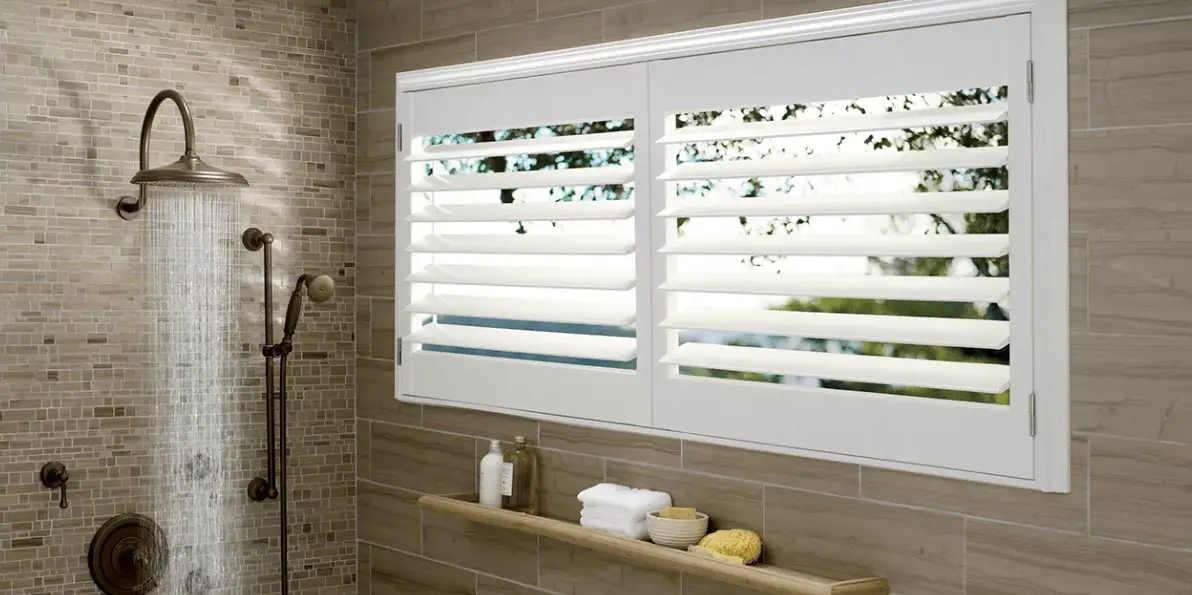 One of the key considerations when selecting a window treatment for your bathroom is finding the right balance between natural light and privacy. While you want to maximize natural light, you also need to ensure that your bathroom is shielded from prying eyes.
Utilizing sheer curtains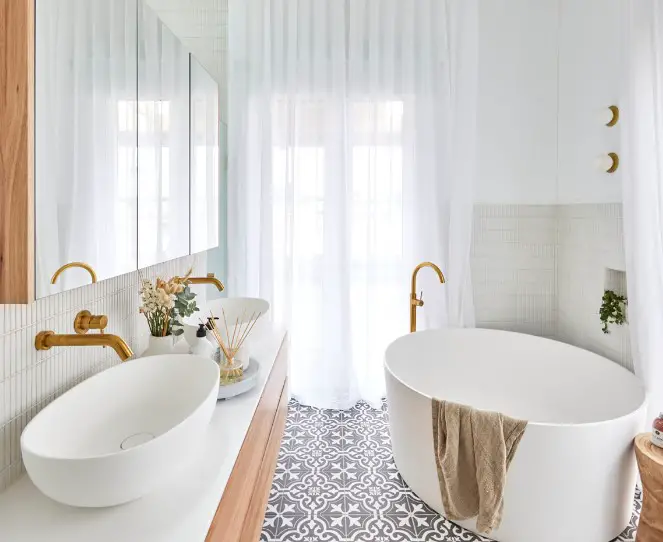 One way to achieve this balance is by utilizing sheer curtains. These lightweight curtains allow ample natural light to filter through while creating a soft and delicate ambiance in your bathroom. Sheer curtains also provide a certain level of privacy, making them an ideal choice for those who want to maintain a sense of openness in their bathroom.
Installing frosted or textured glass
Another option for ensuring privacy without compromising natural light is by installing frosted or textured glass on your bathroom windows. Frosted glass creates a blurred effect, diffusing light and obscuring the view from the outside. Textured glass, on the other hand, adds an artistic element to your bathroom and provides privacy while still allowing light to pass through.
Using window films for privacy
If you prefer a budget-friendly and temporary solution for privacy, consider using window films. Window films are adhesive sheets that can be easily applied to your windows, creating a frosted or patterned effect. These films not only offer privacy but also add a decorative touch to your bathroom. Window films come in various designs and can be easily removed or replaced when desired.
Functional and stylish options
Installing blinds
Blinds are a versatile window treatment option that can be adjusted to control the amount of light and privacy in your bathroom. They come in different materials, such as wood, faux wood, or aluminum, allowing you to choose one that complements your bathroom decor.
Vertical blinds are especially suitable for tall and narrow windows, while horizontal blinds work well for wider windows.
Adding Roman shades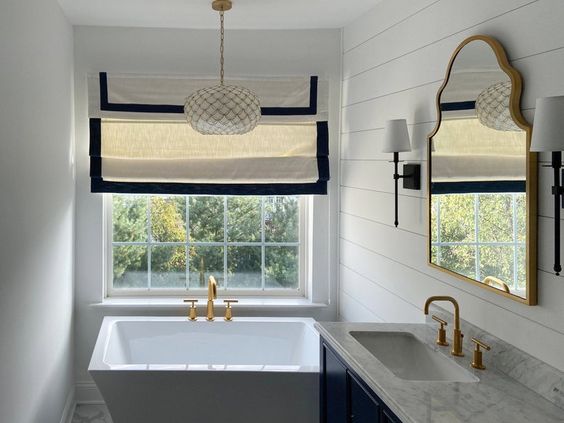 Roman shades are an elegant and timeless window treatment option that can instantly elevate the look of your bathroom. These fabric shades fold up in even horizontal segments when raised and create a clean and uncluttered appearance when lowered. Roman shades are available in a variety of fabrics, patterns, and colors, making it easy to find one that suits your bathroom style.
Opting for shutters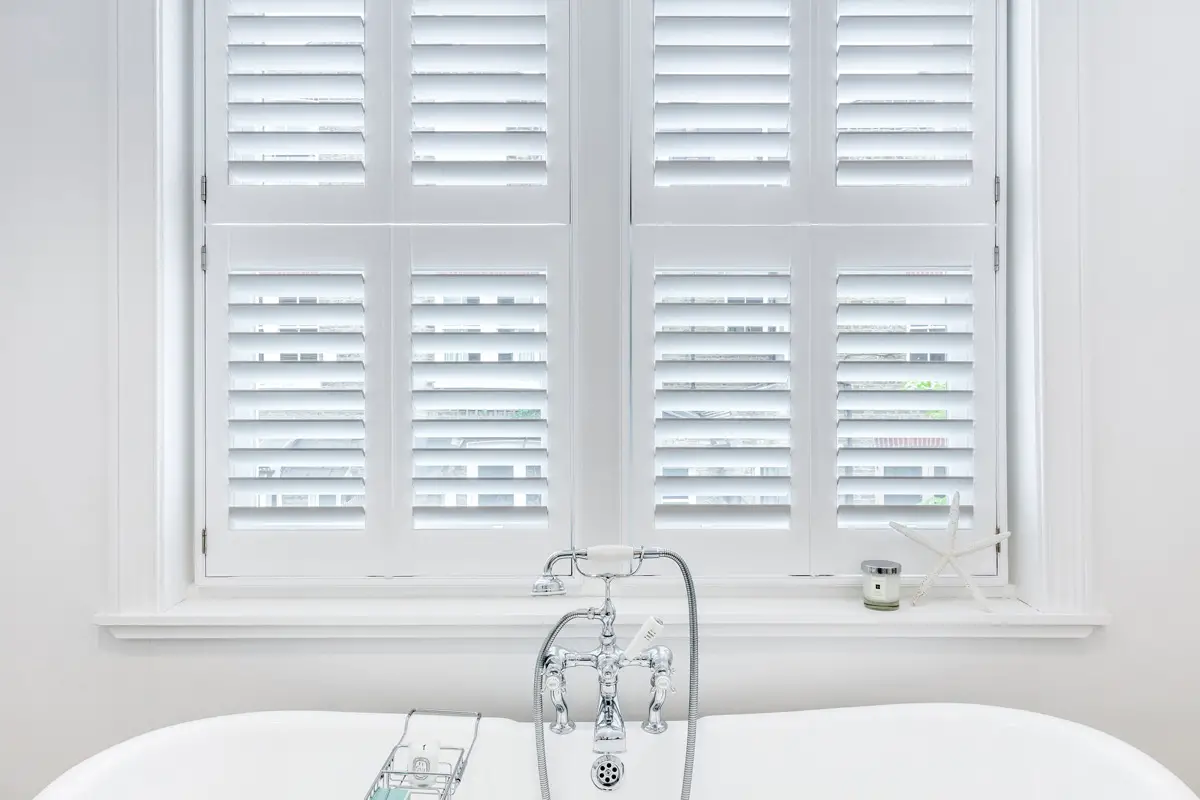 Shutters add a touch of sophistication to any bathroom and offer both light control and privacy. They come in various materials, such as wood or vinyl, and can be custom-made to fit your window perfectly. Shutters can be adjusted to allow in natural light while blocking the view from the outside, making them an excellent choice for bathrooms located on ground floors or facing busy streets.
Utilizing top-down bottom-up shades
For the ultimate control over privacy and light in your bathroom, consider installing top-down bottom-up shades. These shades can be adjusted from both the top and bottom, allowing you to maintain privacy while still enjoying natural light. This versatility is especially useful in bathrooms where you want to maximize privacy without compromising on light.
Integrating nature into the design
Using bamboo or woven shades
Bringing elements of nature into your bathroom is a great way to create a calming and peaceful ambiance. Bamboo or woven shades not only add texture and warmth to your bathroom but also provide privacy. These natural window treatments are available in various patterns and designs, allowing you to customize your bathroom's look while maintaining a connection to the outdoors.
Incorporating planters
To further enhance the natural feel of your bathroom, consider incorporating planters near your windows. Hanging plants or potted plants placed on windowsills not only add a touch of greenery but also provide additional privacy. Choose plants that thrive in humid environments, such as ferns or orchids, to create a lush and vibrant atmosphere in your bathroom.
Installing stained glass windows
If you want to infuse your bathroom with a touch of artistry, consider installing stained glass windows. Stained glass windows not only add beauty and character to your bathroom but also provide privacy by obscuring the view. These windows come in a variety of colors and designs, allowing you to create a unique and personalized space.
Enhancing aesthetics with decorative elements
Choosing patterned curtains
For those who want to make a bold statement in their bathroom, patterned curtains are a great option. Whether you prefer florals, geometric prints, or stripes, patterned curtains can add personality and style to your bathroom. Choose a pattern that complements your existing decor and color scheme, creating a cohesive and visually appealing look.
Adding valances or cornices
To give your bathroom window a finished and polished look, consider adding valances or cornices. Valances are fabric treatments that cover the top part of the window, while cornices are wooden or fabric boxes that conceal the curtain rod. Both options add a decorative touch to your bathroom and can be customized to match your overall design theme.
Utilizing window decals or stickers
If you're looking for a fun and budget-friendly way to enhance the aesthetics of your bathroom window, consider using window decals or stickers. These adhesive decorations come in various designs, from floral motifs to abstract patterns, and can instantly add visual interest to your bathroom. Window decals are easy to apply and remove, allowing you to change your bathroom's look whenever you desire.
Maximizing space and functionality
Installing window shelves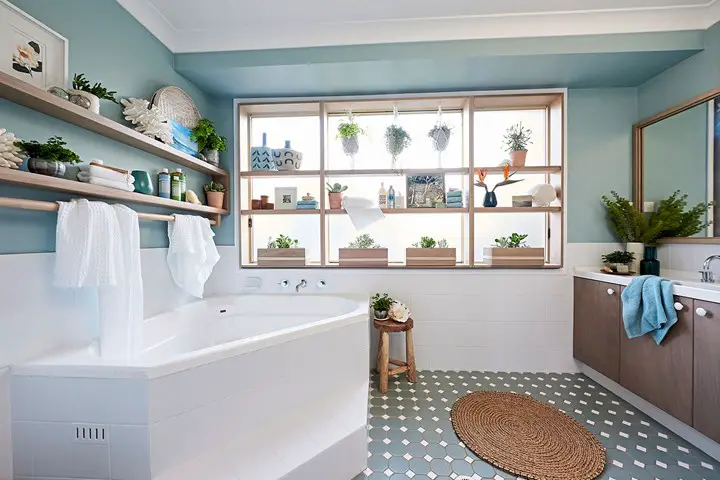 In a small bathroom where every inch of space matters, installing window shelves can be a game-changer. These shelves take advantage of the otherwise unused space below your window and provide additional storage for bathroom essentials. You can use window shelves to display decorative items or even create a mini herb garden, bringing both functionality and style to your bathroom.
Adding window seats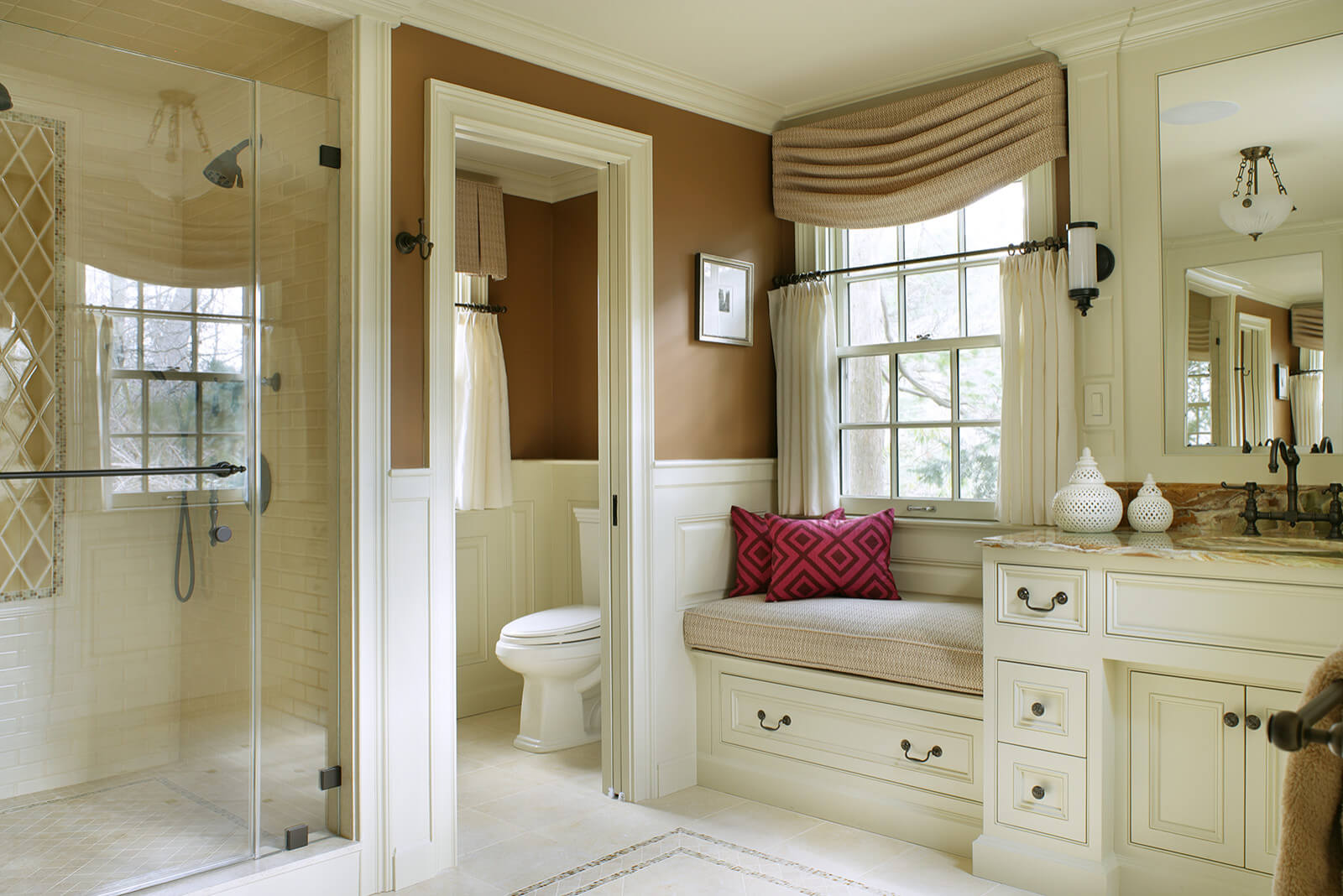 If you have a larger bathroom with a bay window or a window alcove, consider adding a window seat. A window seat not only creates a cozy nook for relaxation but also offers extra storage space underneath. You can use this space to store towels, bath accessories, or even add built-in drawers for additional organization.
Utilizing window coverings with storage pockets
For a practical and space-saving window treatment option, look for coverings that have built-in storage pockets. These coverings, such as curtains or shades, have pockets or compartments where you can keep small items like toiletries or cleaning supplies. This innovative design allows you to maximize vertical space and keep your bathroom clutter-free.
Creating a spa-like atmosphere
Using sheer white curtains
To create a serene and spa-like atmosphere in your bathroom, opt for sheer white curtains. These curtains not only allow soft and diffused light to enter your bathroom but also create a sense of tranquility and freshness. Sheer white curtains complement any bathroom decor and evoke a feeling of purity and calmness.
Incorporating natural materials
To further enhance the spa-like ambiance, incorporate natural materials into your window treatment. Consider bamboo shades, linen curtains, or even jute blinds to add warmth and texture to your bathroom. Natural materials not only create a soothing and earthy vibe but also promote relaxation and well-being.
Opting for sheer roller shades
If you want to maintain privacy while still enjoying natural light, opt for sheer roller shades. These shades are made from a lightweight fabric that filters the sunlight, creating a soft and gentle glow in your bathroom. Sheer roller shades are available in various colors and textures, allowing you to find one that complements your bathroom's overall design.
Smart window treatment solutions
Installing motorized blinds or shades
For those who desire convenience and control, installing motorized blinds or shades is an excellent choice. With motorized window treatments, you can easily adjust the amount of light and privacy in your bathroom with a touch of a button. These smart window treatments can be operated remotely or programmed to open and close at specific times, adding a touch of luxury and modernity to your bathroom.
Using smart home technology integration
Take your bathroom to the next level by integrating your window treatments with a smart home system. With smart home technology, you can control your window treatments using voice commands or through a smartphone app. This allows for seamless integration with other smart features in your bathroom, such as lighting or temperature control, creating a personalized and intelligent space.
DIY window treatment ideas
Creating custom curtains
If you're feeling creative and want a unique window treatment for your bathroom, consider making custom curtains. With a sewing machine and some fabric of your choice, you can create curtains that perfectly fit your windows and reflect your personal style. Choose a fabric that is suitable for bathroom environments, such as moisture-resistant or mildew-resistant materials, to ensure your curtains look great for years to come.
Adding window film designs
Another DIY option for adding personality to your bathroom window is by creating your own window film designs. Using self-adhesive window film and stencils, you can create custom patterns or images on your windows. This allows you to create a one-of-a-kind design that complements your bathroom decor and adds a personal touch to your space.
Upcycling materials for unique treatments
Upcycling materials is not only environmentally friendly but also allows you to create unique and budget-friendly window treatments. For example, you can repurpose old lace tablecloths or vintage scarves as curtains, giving your bathroom a touch of nostalgia and charm. Similarly, you can transform old wooden shutters or salvaged window frames into rustic and eclectic window treatments.
Color and texture combinations
Playing with contrasting colors
To create visual interest and add drama to your bathroom, play with contrasting colors in your window treatments. For example, if your bathroom has a neutral color scheme, opt for bold and vibrant curtains or blinds to create a focal point. Conversely, if your bathroom is already vibrant, choose more subdued and calming window treatments to balance the overall look.
Incorporating textured materials
Adding texture to your bathroom window treatments can instantly elevate the space and make it more visually appealing. Consider textured fabrics like linen or burlap for curtains, or blinds made from natural materials like bamboo or woven wood. These textures add depth and dimension to your bathroom and create a sense of luxury and sophistication.
Using monochromatic tones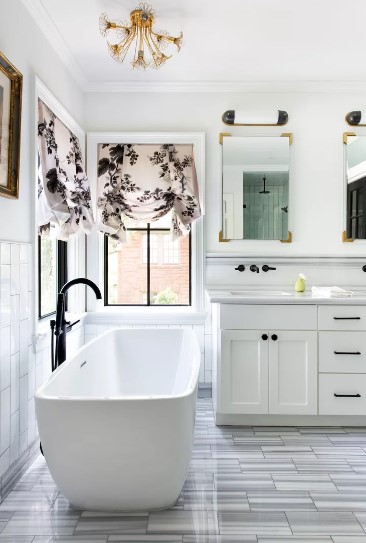 For a sleek and modern look, opt for monochromatic tones in your window treatments. Choose shades of the same color or different shades of gray or white to create a cohesive and harmonious look. Monochromatic tones create a timeless and elegant aesthetic that can easily be paired with other bathroom accessories and decor.
Conclusion
In conclusion, there are countless modern bathroom window treatment ideas that can transform your bathroom into a stylish and functional space. By choosing the right window treatment, you can enhance the natural light and privacy in your bathroom while also adding aesthetic appeal.
Whether you prefer sheer curtains, blinds, or decorative elements, there is a window treatment option that suits your personal style and needs. So go ahead, explore the possibilities, and create the perfect bathroom retreat.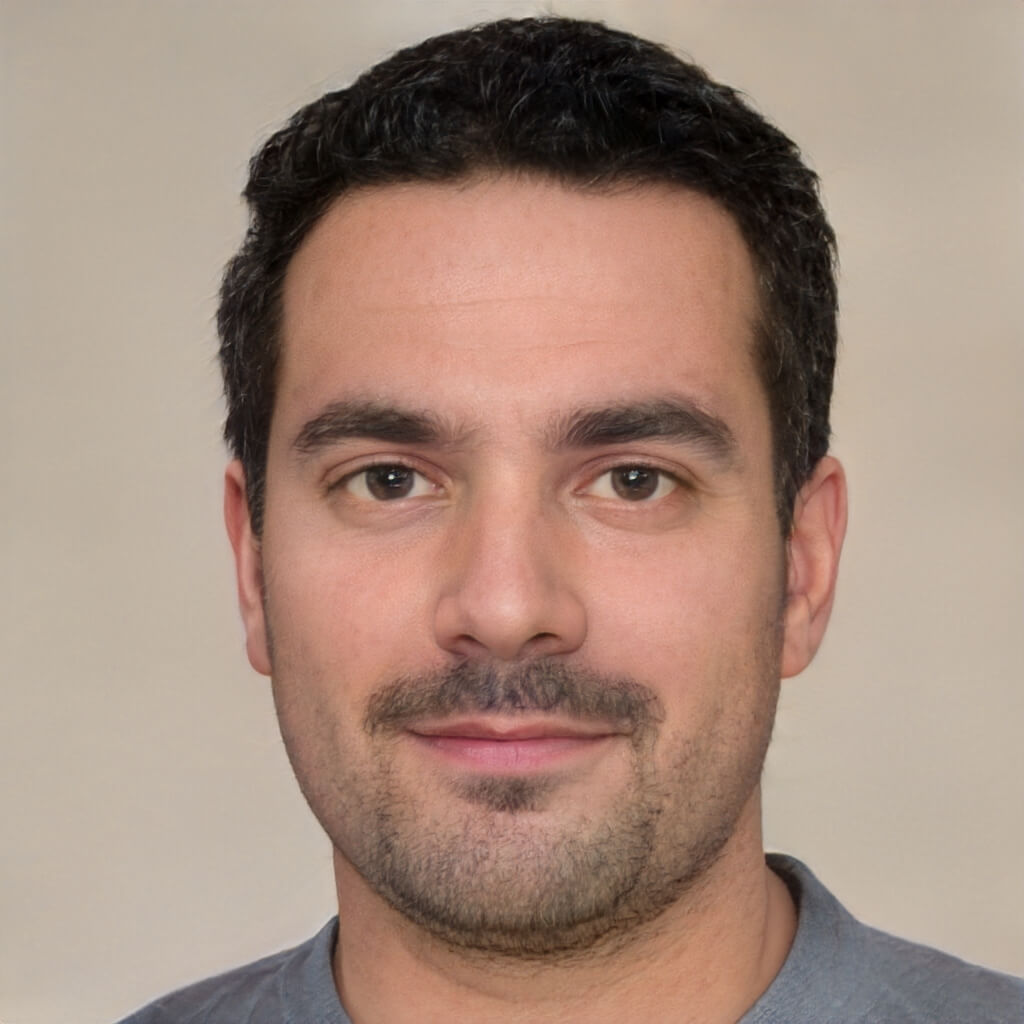 I'm a passionate home and garden enthusiast and the founder of Materialsix Home. With over 10 years of experience in the field, I've cultivated a deep love for all things related to home improvement, gardening, and interior design. Read more…