The backyard shed is one of the most satisfying projects you can build yourself. But, there are certain things you need to consider before you begin.
When you're working hard on your home and need to free up some space for more home stuff, you might want to think about building a shed outback.
Unlike a house, which has room for lots of little projects, a shed can be used for all sorts of things. And because it's so simple, you can probably do most or all of it yourself. These tips will help you make sure that your shed is solid now and will last for years to come.
How to Build a Perfect Outdoor Storage Shed (6 Tips)
1. Good things are built on strong foundations
It's always best to make sure you choose a building site that is as dry as possible, especially if you're building a shed from wood. You want to make sure that water isn't close by or going to be able to seep into your wood-based structure.
If you have the space and can construct a shed without having to use skids, you can probably build an 'on-grade' foundation. A foundation made from concrete is most likely going to be the best option. Remember that you don't want to use cinder blocks as they're likely to break down and become useless.
2. Ensure that good air circulates
You'll want to build your shed at least half a foot above ground level. This will ensure that the bottom of your walls and floor will stay dry.
To avoid moisture in the air and mildew, you should leave at least three feet of space around your shed. This will keep the shed exposed to wind and sunshine which will help remove moisture and clear away mildew. It also will help you later on when you want to paint your shed.
3. Make your floor frame strong and resistant to weather
Your floor frame has to withstand being stepped on by your family members and then having the shed be soaked with rainwater and muddy footprints every time you go out of it. You also have to keep it clean. It's going to take a lot of wear and tear over time, so you want a sturdy floor frame. You can make your floor frame as strong as it needs to be by using pressure-treated lumber at least 2 inches thick, and 3/4 inch exterior-grade plywood for the floor deck.
4. The roof should be used to use roof trusses.
The roof is one of the most important parts of your shed, especially if you're going to live in it year-round. You can choose from a variety of materials for the roof (such as shingles, metal, or wood) and then build the rest of the structure around it. Popular Mechanics suggests installing trusses above each wall to give you a flat roof.
5. Think about low-maintenance alternatives
Because sheds are usually temporary structures, it's okay to use products that aren't going to look good on your house when you paint them because you can repaint them later.
You can also use vinyl trims to save time and money, and you can use faux slate roof shingles. Fiberglass doors can be painted and composite decking can be replaced.
6. A property inspection is a must.
After you've completed your shed, you should get a qualified property inspector to make sure that everything is okay.
Your deck needs to be inspected for safety, and you'll be able to save a lot of money and time the next time you need to repair your shed by having it inspected before you start working on it. You can get a professional to inspect your shed for safety, and he or she can make suggestions that will save you money and time.
Conclusion
In conclusion, to build a perfect shed in your backyard, you must start with an accurate and practical design. First, you need to plan what you want to achieve, decide on the best location, and find the right materials. You then need to build a shed that is practical and easy to work in. Finally, you need to finish it. If you are interested in this article, then you should click here to read it.
Are you looking to build an awesome shed? Build your shed today with a selection of 12,000 Shed Plans!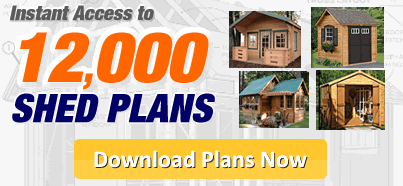 More from Materialsix.com: