Classroom Organization Ideas – There comes a learning phase in every person's life which they must grasp onto. One such phase is the school phase!
It is of utmost importance to learn from teachers who are at the top of their game. But wait, as a teacher, do you think that having extensive knowledge is all that you need? Not really. You need to be one step ahead to make a difference.
Here's where creativity and innovation come into play. 
Learning is an art, and art should be neat. What we mean to state here is that learning should not be bland, but creative!
One of the biggest ways to make this happen is by organizing your classroom and making it presentable.
Yes, the more you are organized, the more effectively you can transfer learning. No hassle of finding stationary during lessons. No waiting for the lesson plan. Every student is given the right feedback in time.
Best Classroom Organization Ideas that Work
Classroom organization will act as a double layer of learning. Students will pay more attention to what is taught in an organized way and with a systematic process. Secondly, they will also become good organizers and more responsible human beings as well.
Long story short, an organized environment influences behaviors. 
So, organized classrooms look clean, spacious, and, most importantly, attractive. There can be thousands of ideas on Pinterest on how to decorate your classroom. But too many colors or decorations can be a distraction for students. So, make it a well-organized class to look attractive.
For us, a well-organized classroom is on many different levels. Effective teachers think about the little details, such as the use of available space in the classroom and the significant issues as well.
1. Organizing The Physical Environment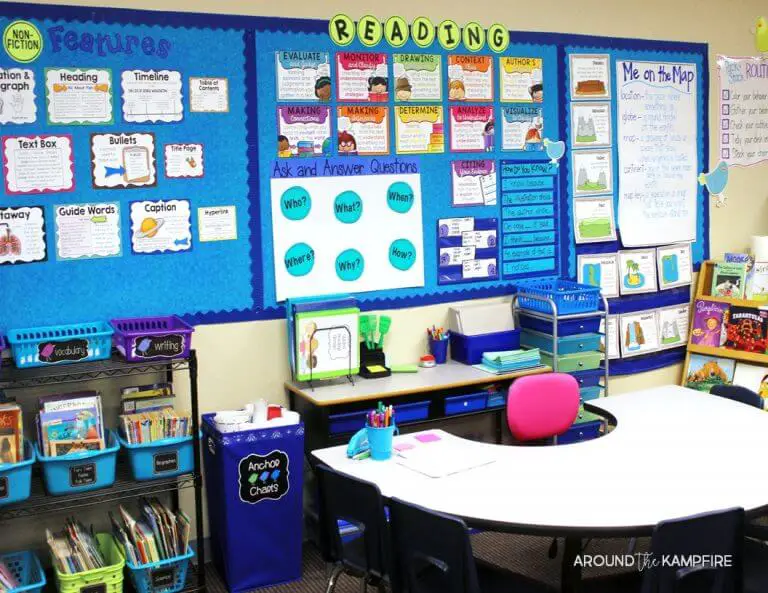 Classroom organization is always present there is a room, even if no one is there. Furniture arrangements, location of materials, displays, and learning aids all should be under one heading, organization.
This is a warm-up stage. A teacher is marking a layout for the physical arrangement of the class.
Furniture Arrangement: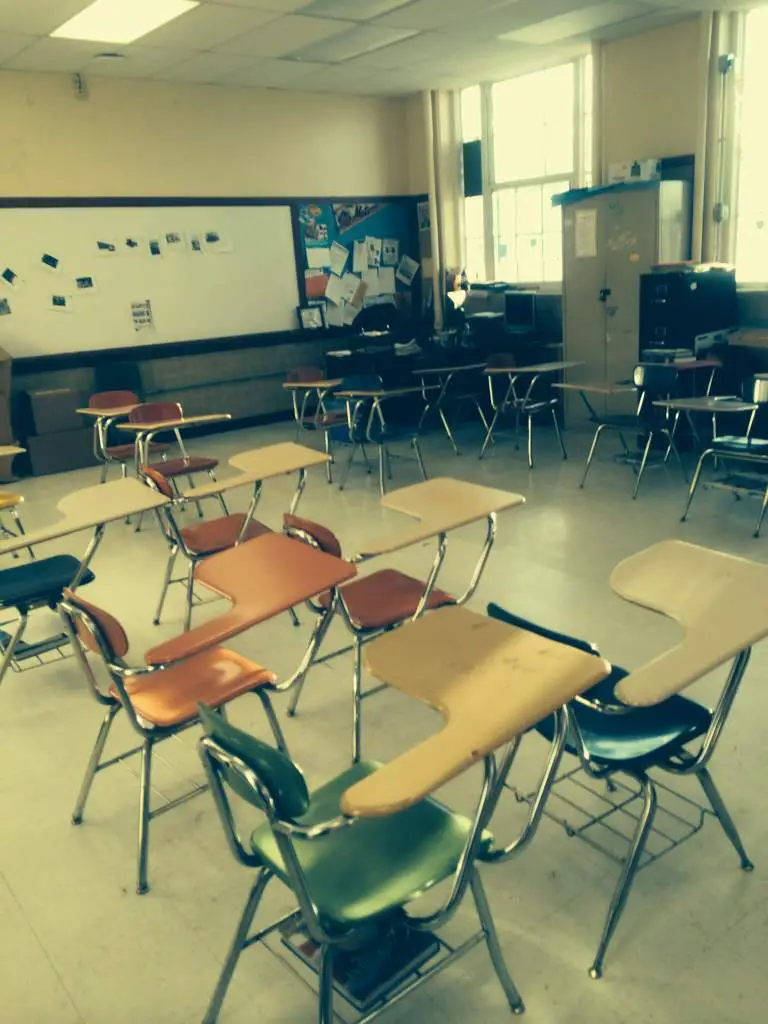 Seating arrangements of the students, teachers' desk, bulletin board, and storage for materials, etc. They all help in active learning and productively utilizing the time.
If you want students to collaborate in small groups, make small circles of chairs around the table or clusters of the desks. For whole-group discussion, you can form a vast circle shape or U shape of the seats of your students.
Not one arrangement can work well all the time. You need to teach various concepts with different methodologies. So, keep changing it accordingly.
An effective teacher always arranges the furniture for better interaction. There must be age-appropriate for comfortable areas for working. You can keep a quiet area for reading or design a space with a large table to do group project activities such as science experiments.
Make a corner for multimedia, TV, or stereo systems. 
Specified areas will also keep the class tidy as one messy area is easy to clean.
Tips:
Always leave some space for better movement, space for wheelchairs (in case), walkways for students access to the materials, sharpening pencils with minimum disturbance to others.

This will allow the teacher to move around and monitor every student.
Teachers Desk And Storage Place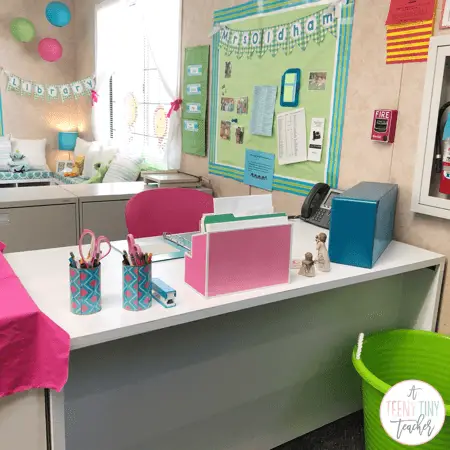 It's been a long time since classes were set on one pattern with desks in a row facing teachers' desks or board. A teacher should not be passive in the learning process. Move around to make your students alert and focused.
You can place your desk at the extreme left corner of the class. Arrange your teaching materials near you for easy access.
You can place your desk near the storage rack at the back of the class, to leave ample space at the front for teaching presentations.
You can use a desk with tires to move easily along with each seating arrangement of your class.
2. Organizing Teaching Material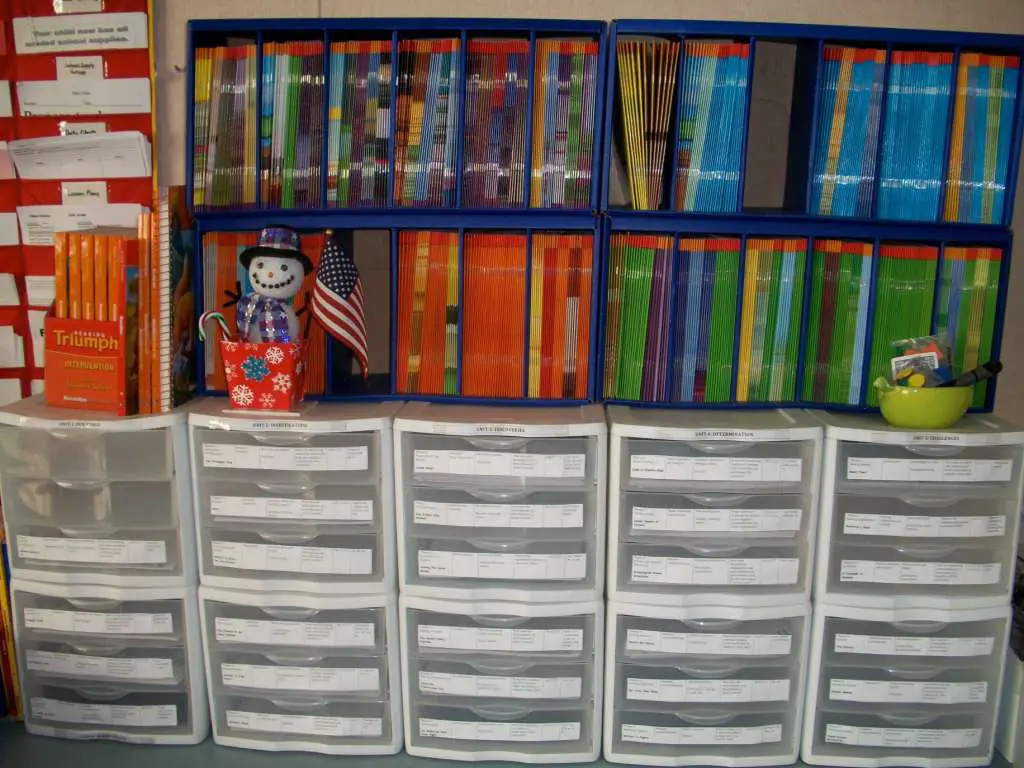 Make your lesson plans for the whole week. Place them in a folder in the classroom, in case a substitute teacher can access it.

You can use google drive for your lesson plans, activity sheets, or any other printouts. Apart from that, you can have them anywhere and no fear of loss.

Use transparent boxes or zip-lock bags to store small teaching aids. You can use color themes or patterns to differentiate, but it's always good to label them.

Plan activities by labeling boxes for each day Monday to Friday.

Divide activities subject-wise and make separate baskets for each one of them.

You can have labeled sticks (ice-cream). Name of each student on one stick that can help in question-answer sessions, class participation, or project assigned.

Buy a drawer rolling-cart to store these items.

Use accordion folders to keep the records of students' work, progress to discuss with parents, sample work (best work of any student) for next year, answer keys, and printouts.

Make a folder of student's biodata or personal information.

Hang a list to do for you. It will always help you to note down things during lessons.

Make a list of phone numbers in case of an emergency.
3. Organizing Students' Materials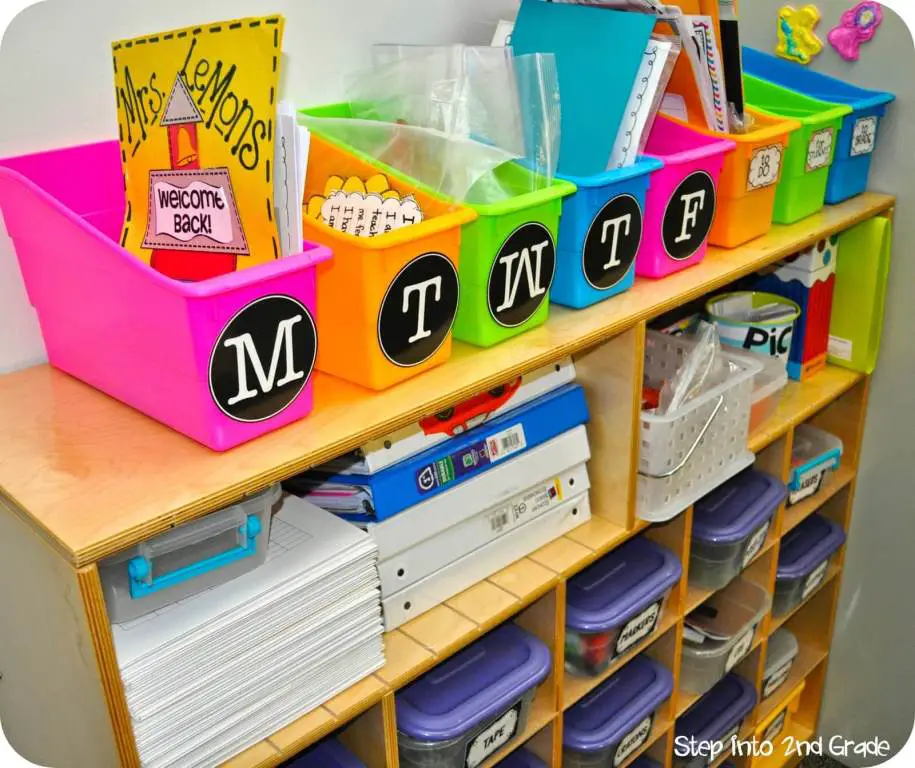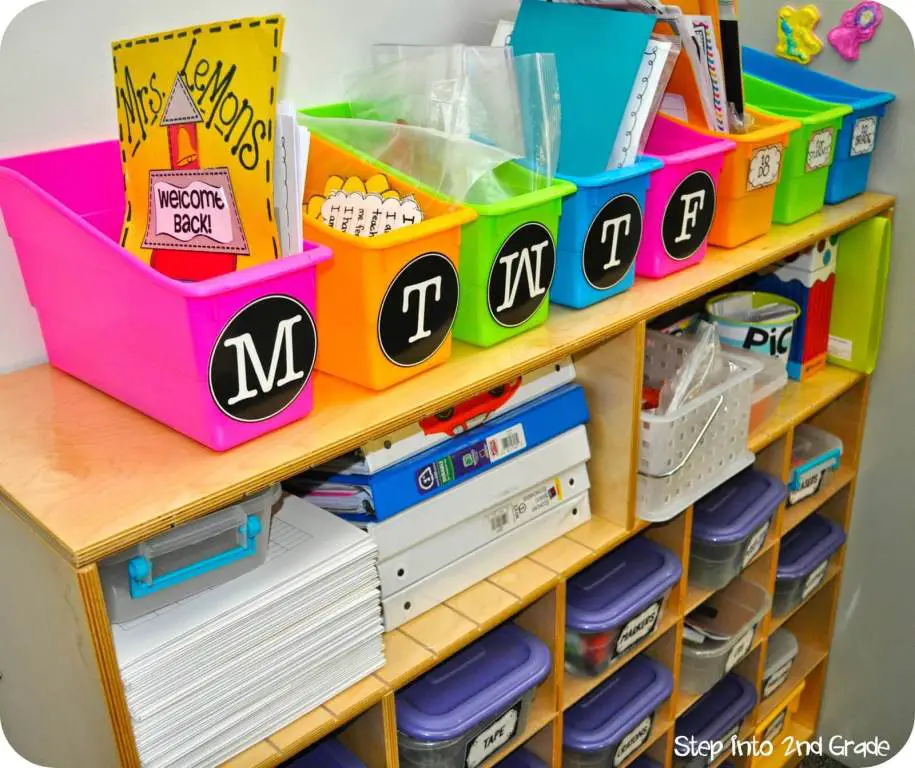 Make storage corners for the students. Place the stationary they are supposed to use.

Put racks and place baskets with name labels so that they can arrange their things.

Use crates to store big items like clipboards, books, or other materials.

Assign duties to the students to help you organize the class. Make a duties chart, and mark the performance. Cleanliness Inspector can check students for clearing their mess, or stationary managers can monitor the students for placing back their stationary.

Place bins of stationary with each activity. One for each table for easy access and easy to place back when activity is finished. You can make small containers for each group to throw their shavings.
4. Arranging Boards And Decoration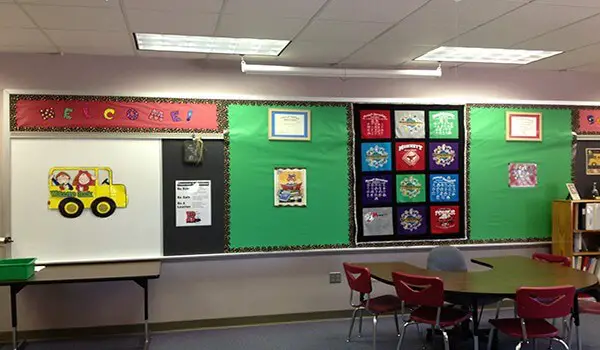 One bulletin board is not enough to display your things. You can add a soft board as well.
Paste duties chart, class rules, and seating arrangement rotation list.
You can make class-rules by mutual collaboration so that students can get personalized to follow them by heart.
A list of student's birthdays or students' allergies list can be displayed for easy access to personal information for everyone.
Add a cloth background to your board that can add to the theme. It is a long-lasting material, easy to wash and durable. So, it is budget-friendly.
The classroom environment should be child-centered so that he can feel at home to learn better. Place the artwork of your students as a decoration. Make a corner on the wall for their artwork. Involve them for more ideas.
You can display the best work of the week or make a weekly chart for students' appreciation.
Best homework of the week, most tidy student of the week, most organized student of the week, best helper of the week, etc. 
Awards are always sound reinforcement of good behavior. We cannot control the actions or learning process of the students, but we can influence it.
Hang a list of where it is. This is the list consisting of items where they are stored. Students and other teachers can take the help of it to reach the right item.
Some students are good at visual learning. Place some commercially made helping material for learning or make a one for your students.
5. Organizing A Mailbox For Students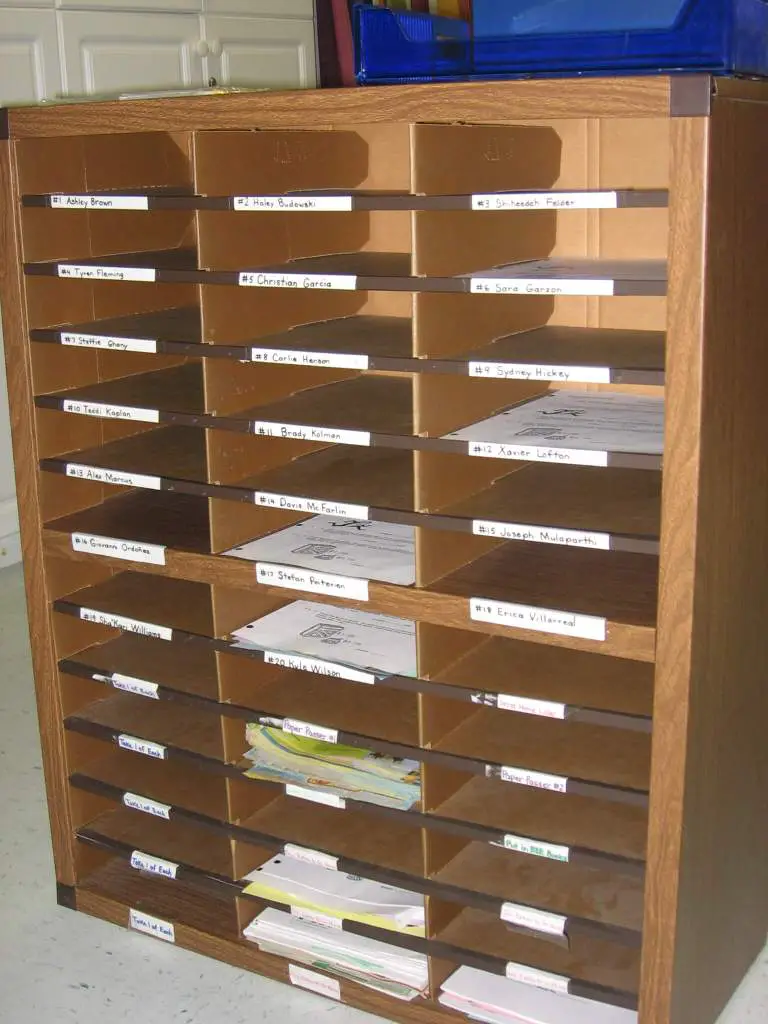 Investing in the mailbox can make your half work done. Spare a rack, assign each box a label of name or number. Numbers and letters are more functional in case a student leaves or for a newcomer. You can add more numbers to every newcomer.
The mailbox will save you a lot of time. It is easy to keep a check. Let the students busy in their activities and place the things in their mailbox, or older students can even maintain it without any help. 
How To Utilize The Mailbox
Put essential notices in the mailbox.

Return the homework or worksheet that needs corrections.

Notices and missing work for absent students.

Handout signed planners or rewards.

Students can also use it when they want to write a note or letter to their friends or handover birthday invitations.
6. Maintain A Calendar For Events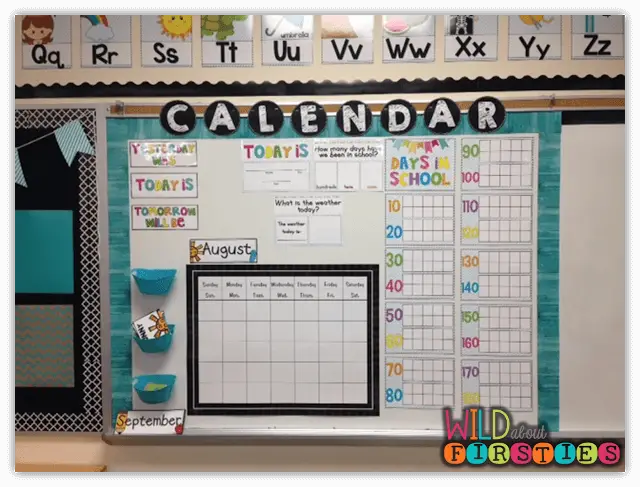 Make a calendar for each academic year. You can work over it before your new session. This will keep you alert and organized. It will help you to make things for each event or activity beforehand.
You can also send a copy to the parents to inform them beforehand about the upcoming essential days. This will save the time and energy of sending detailed notices every time.
7. Health Maintenance Ideas
In some cases where we are so conscious of organizing things, we ignore a fundamental but essential area. A learning-centered organization can be done in one or another way, but what is ignored, are health maintaining essentials.
Make sure you have plenty of such material that can keep your students healthy because health is wealth. Tissues and hand sanitizers are the must-have items for your students. Keep them with you as well, so that in case any student doesn't have it.
You can distribute them after activities that involve messy ideas for a better clean-up. Germs are everywhere, but students can easily transfer allergies and viruses to each other. Learning can also be at risk when a student is ill or absent.
Develop a habit of washing hands before lunch. Talk about cleanliness and healthy organic lunch ideas now and then.
You can arrange award badges for the students who remain healthy and clean or the one who eats healthy or home-made food
Place dust bins and make them easily accessible so that they can stay clean.
8. Last-minute Organization
Involve your students in organizing things and cleaning up before leaving the class at the end of the school. So that you can find a well-organized classroom the next morning.
Sometimes it creates noise and lack of discipline in the class as everyone is up for maintaining. Parents or any other teachers can peep in at that moment. This can convey a wrong impression of your discipline.
It is a good idea to complete the task before the last minute. Arrange an organizing session 20 minutes before the pack uptime.
Spend the last 10 to 15 min in storytime or thought of the day. So that you can keep your students disciplined even at the last minute, and they can leave relaxed.
9. Easy And Cheap Storage Supplies List
You can collect some empty jars and boxes for your classroom organization.
They will serve well as they are low-budget and durable. You can add colors to match your theme.
Mason jars: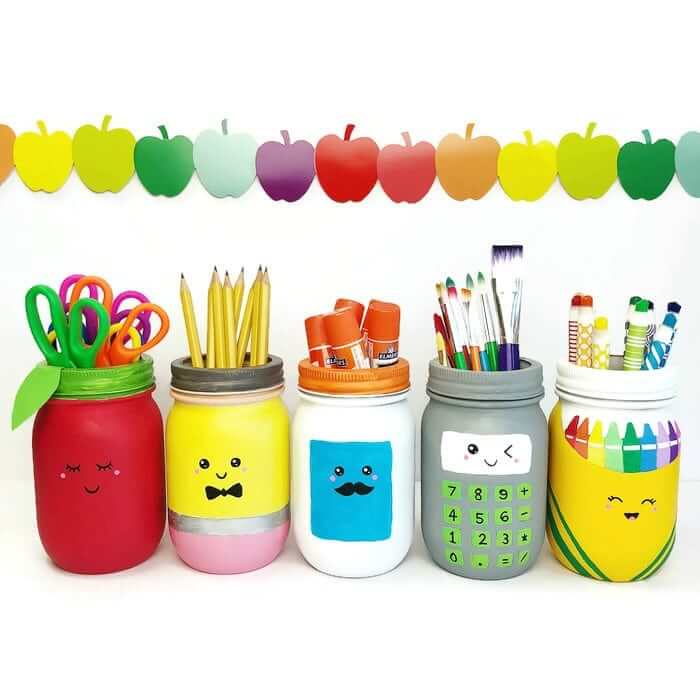 You can easily collect these jars. Add colors, spray paint, or paste ribbons or colored papers. You can store small stationery items like erasers, sharpeners in them, or place pencils or crayons.
You can ask a favor of your friend to collect baby food jars. They look good, and you can store paper clips or pins in them
Cartons Or Hard-board Boxes: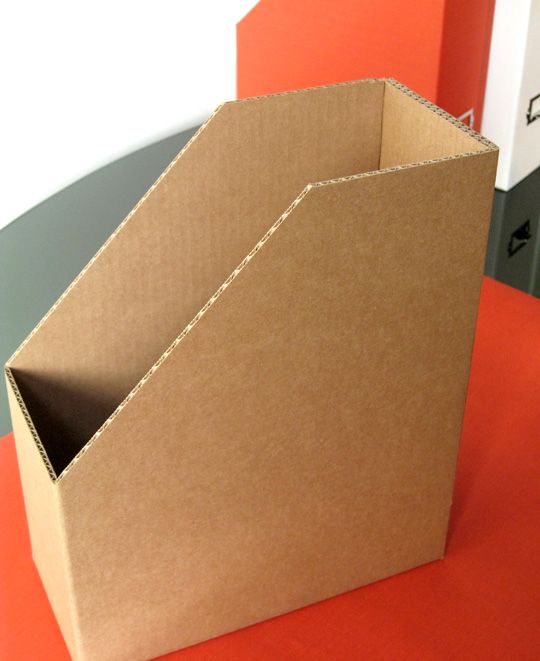 Milk plastic cartons are the best storage item. You can buy a few or collect from your grocery.
Use a hot glue gun and paste them in the shape of a rack. Place small baskets or buckets in them to store things.
Use them to store books and clip-boards or other large items. You can put each under the chair or table of the student.
Add cushions to make them small seats for kids.
Cereal Or Milk Boxes: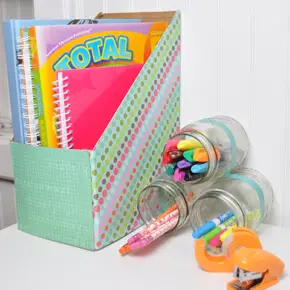 You can collect cereal or milk boxes and cut the shape of magazine holders. Paint them or cover them with paper or sheets. Put your books, worksheets, files, or notebooks of your students.
Tins or milk plastic boxes: Bins for toys can be made out of empty tins. Attach them and make your favorite shape. Paste in the shape of square or triangle and store things. Label them and put your art material. Make dust bins for each corner of the class.
Classroom Organization Ideas & Hacks (from Instagram)
 

View this post on Instagram

 
 

View this post on Instagram

 
 

View this post on Instagram

 
 

View this post on Instagram

 
 

View this post on Instagram

 
 

View this post on Instagram

 
 

View this post on Instagram

 
 

View this post on Instagram

 
 

View this post on Instagram

 
 

View this post on Instagram

 
 

View this post on Instagram

 
 

View this post on Instagram

 
 

View this post on Instagram

 
 

View this post on Instagram

 
 

View this post on Instagram

 
The Final Word
There are so many things that you can recycle to make your classroom organized with even a low budget range. You can do a recycling project with your students. They will come up with new ideas and things.
Decorate the projects of your students in the class and store things as well. Moreover, organize your classroom so that it can lead to a well-disciplined and most productive class.
Lastly, achieve behavior management without much effort just by influencing your students.
Be organized, influence your students, and achieve the goal.
PIN it for Later!!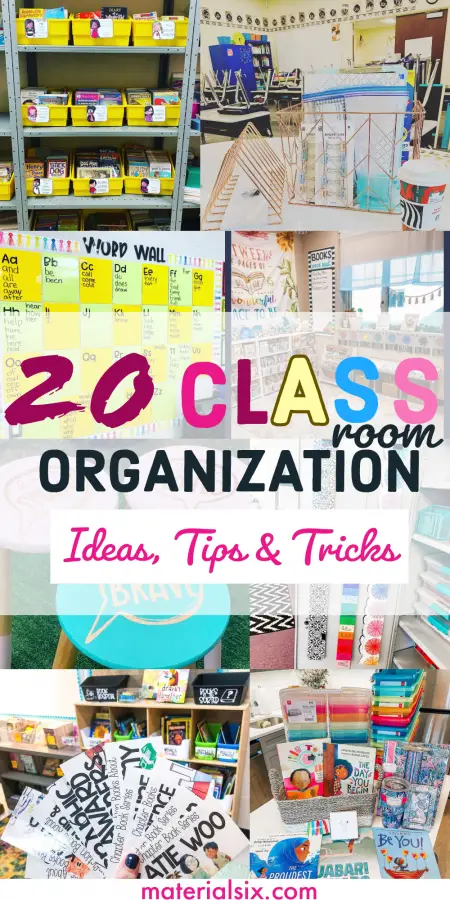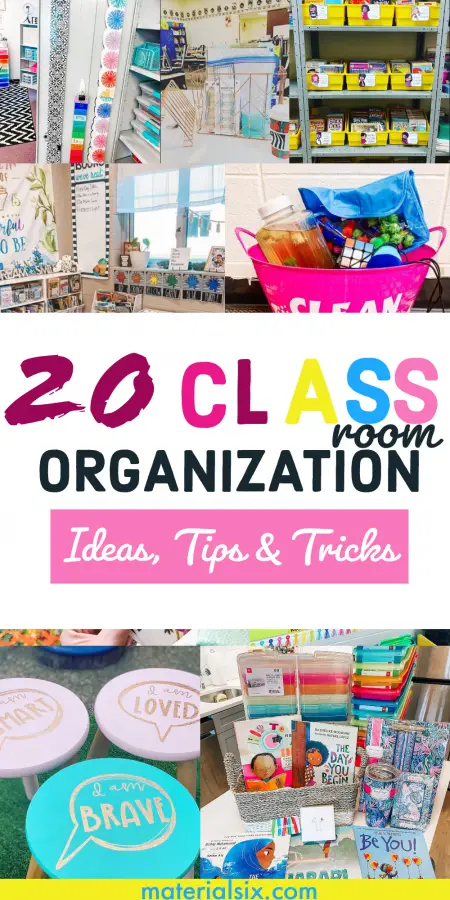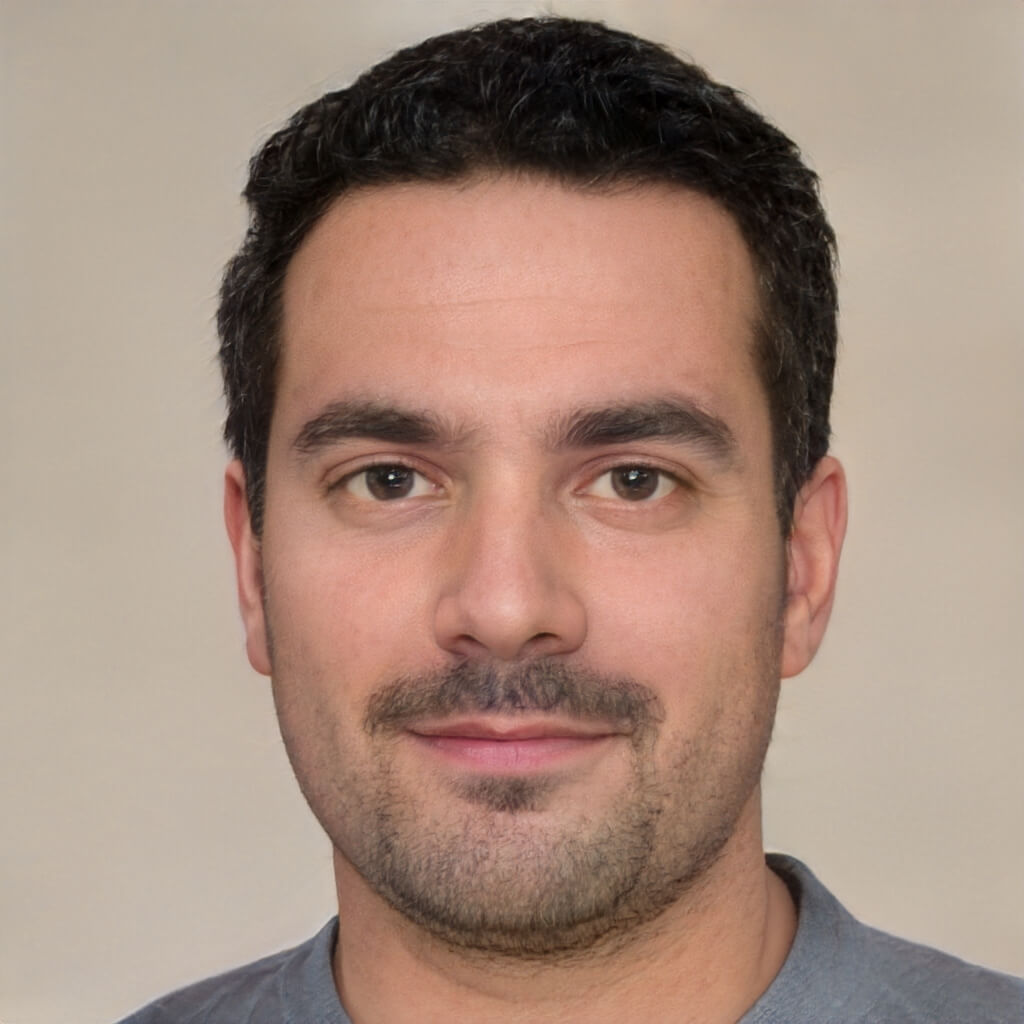 I'm a passionate home and garden enthusiast and the founder of Materialsix Home. With over 10 years of experience in the field, I've cultivated a deep love for all things related to home improvement, gardening, and interior design. Read more…